31 Jan

PCSSD accepts any student through School Choice Program

By Jessica Duff

Why should you choose the Pulaski County Special School District (PCSSD)? At PCSSD, we believe every student has a purpose in life and we strive to help all students achieve their full potential. PCSSD is where purpose comes alive, and everyday we're ensuring equity and excellence for every student.

Enrollment is now open for both NEW and RETURNING students for the 2021-2022 school year. In addition to registration, the district is once again participating in the Arkansas School Choice program which enables a student in kindergarten through grade 12 to attend a school in a nonresident district. Applications for School Choice opened January 4 and continue to May 1.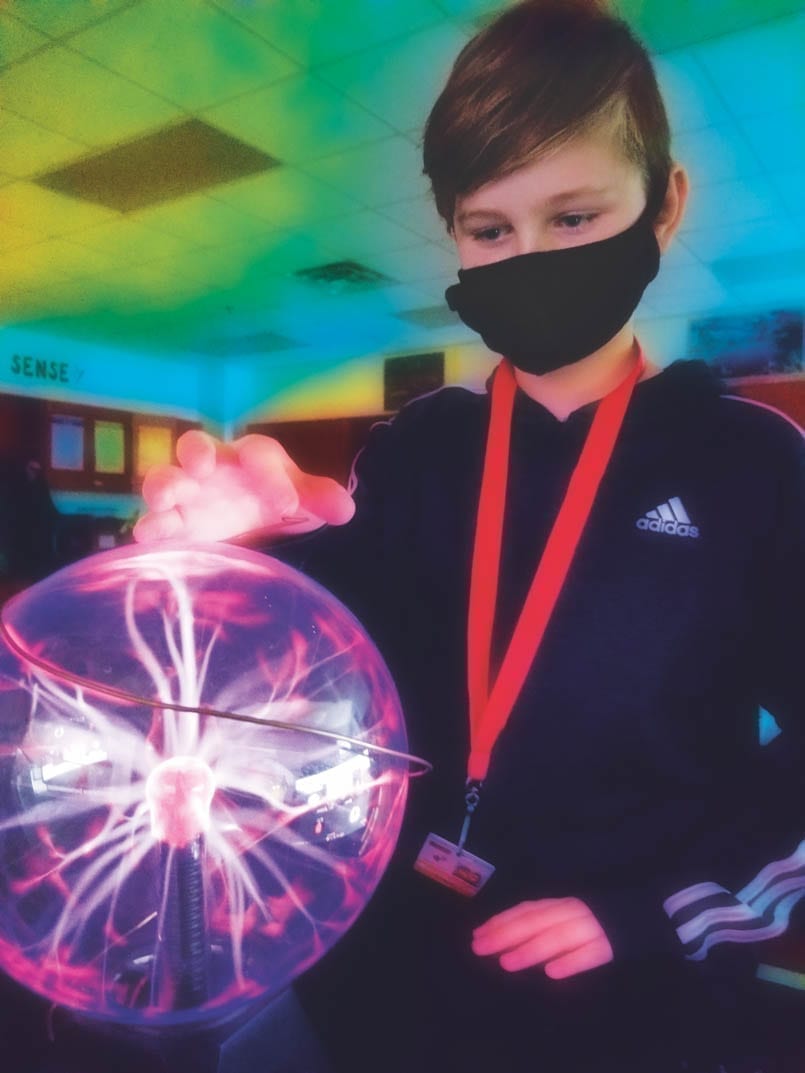 PCSSD is considered one of the largest districts in the state. It serves 27 schools and spans more than 800 square miles, including schools in Maumelle, Little Rock and Sherwood. Those 27 schools include 16 elementary, five middle, five high school campuses and — new for the 2021-2022 school year — an online K-12 school.
PCSSD's mission is to provide equity and excellence for all students through rigorous college and career readiness instructional strategies. The schools offer expansive STEM (Science, Technology, Engineering and Mathematics) programs that give students an advantage in today's economy. For those students with a more artistic drive, the Fine Arts department includes a wide variety of both Visual and Performing Art classes, providing students the opportunity to be in a visual art and music class every year while at PCSSD. Here are five reasons to consider PCSSD:
Preparing students for life
The district works diligently with every child to ensure they are prepared for life beyond the classroom. PCSSD has nearly 1,000 certified teachers including more than 75 nationally board-certified teachers who help students learn in a comfortable, safe environment.
Cultivating future leaders
Every student possesses the potential to become a great leader. Each school within the district works to guide students on a path of success. Whether it's finding his or her niche in the classroom, on the court, in choir or any other program offered.
Strengthening public schools
In order to become a cohesive educational institution for future leaders, it is necessary to strengthen the public school system in Central Arkansas. PCSSD employs strong teachers and requires a rigorous curriculum, cultivating a sense of equity and excellence.
Strengthening our communities
By strengthening our public schools, our communities are impacted as well. A strong community centers around a sense of equity, inclusion and support.
Driving innovation in the classroom
Every school strongly supports the drive for innovation. Whether it's Wi-Fi on buses or virtual classrooms, PCSSD is giving our students access to the technologies that are shaping the world.
New to PCSSD in the 2021-2022 school year will be an online-only learning program called DRIVEN Virtual Academy (DVA). It will serve students in homeschool or homebound situations due to health or social-emotional issues. DVA will also serve students whose families must travel often or are involved in extracurricular activities and desire a more flexible option through online or accelerated learning. Blended learning and extended, in-person tutoring opportunities will add other resources to support students and families. DVA students may participate in PCSSD extracurricular activities upon meeting academic requirements.
Applications will be accepted through May 1. If you have specific questions related to registration and school choice within PCSSD, please contact the Office of Equity and Pupil Services at 501-234-2021.