08 Mar 2021

PBS plans storytelling workshops for educators

Arkansas PBS invites educators to participate in the free virtual workshop "Promoting Virtual Engagement Through Storytelling With American Portrait," which explores how the national storytelling project "PBS American Portrait" can promote positive learning outcomes. Educators will earn one hour of professional development credit, and 15 participants will receive a classroom webcam package.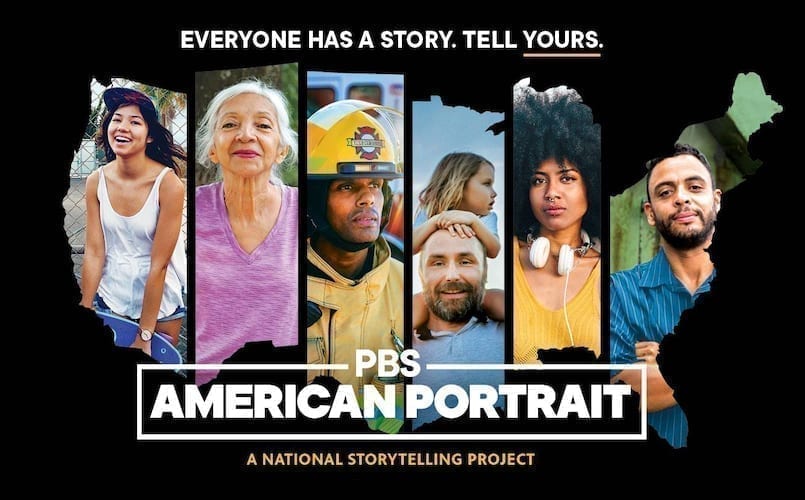 Educators have two opportunities to complete the workshop: 4 p.m. today or at 9 a.m. on Saturday, March 13. Registration is required at myarpbs.org/americanportrait. Participants who complete the workshop will receive one hour of free professional development credit and a thank you gift, and 15 participants will be drawn at random to receive a classroom package including a webcam and lighting kit.
"PBS American Portrait" is an ongoing initiative that gives individuals all over the country a communal space to share their own stories and explore the thoughts and feelings of their fellow Americans. This webinar will examine the purpose of the initiative, as well as share methods for using "American Portrait" to practice social-emotional skills, expand media literacy, and hone speaking and listening skills.
More information about "PBS American Portrait" is available at myarpbs.org/americanportrait. Viewers may join and follow the conversation at #AmericanPortraitPBS on Facebook, Twitter and Instagram to view the thousands of stories already submitted.
Launched in January 2020, "PBS American Portrait," a national storytelling project aligned with PBS's 50th anniversary celebration, is the organization's most ambitious multiplatform project in its history. Leveraging the local reach of PBS through its member stations, "PBS American Portrait" presents a mosaic of the country's diversity by connecting tens of thousands of people across the country, creating a communal voice through individual stories of joy, hardship, triumphs and sorrow. Participants tell and share their own stories, and see the stories shared by a wide panorama of Americans, united by a series of prompts, including: "I was raised to believe…," "The tradition I carry on is…," "What keeps me up at night is…," "When I step outside my door…" and "Most days I feel…"Target is a major funder and national promotional partner for "PBS American Portrait."
Additional funding is provided by the Corporation for Public Broadcasting and Anne Ray Foundation.