08 Feb 2023

Payton Scott – Perryville (501 Basketball Team 2023)

Faced with the tall task of replacing key positions from last year's team, Perryville charges into 2023 with a strong focus on growth.

Rising to the challenge to lead the Mustangs this season is junior point guard Payton Scott.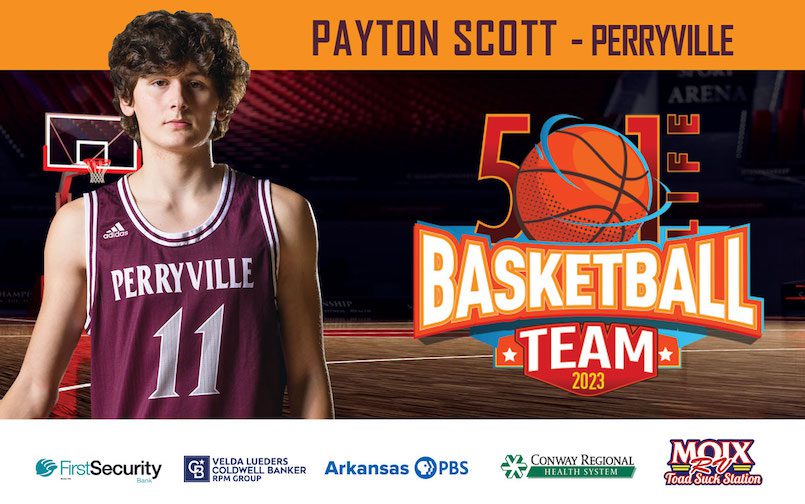 "I'm asking Payton to step in and play a major role in point guard, a position we're lacking in," Perryville head coach Welsey Kuhn said. "He is a quick learner and a hard worker, and I think he will pick it up and do just fine."
"Being the point guard takes a lot of responsibility," Scott said. "Even though it's my first year playing that position, I want to be remembered as the hardest worker."
As he grows in his new position, Scott draws inspiration at point guard from his favorite NBA player: Kyrie Irving.
"Kyrie is one of my basketball heroes," Scott said. "Despite everything he has been through, he still loves the sport."
With visible improvement each game, Scott and the Mustangs aim for a strong finish.
"My favorite basketball memory was winning the championship in eighth grade," Scott said. "It was an amazing feeling for all of us. This year, I would love to help lead my team to the finals. We just have to have fun and keep pushing, no matter what."
"I'm super proud of Payton and the work that he has put in," Kuhn said. "To me, he's really emerged. Payton is a strong-willed kid who is very eager for his shot!"