08 Feb 2023

Patrick Perry – Nemo Vista (501 Basketball Team 2023)

Patrick Perry and the Nemo Vista Red Hawks made it to the 1A state tournament last season for the first time in five years.

"My goal this year is to lead my team back to another state tournament berth," Perry said. "I want to help our juniors and sophomores not only grow into better players but also to lead and show them how to be a leader for when I'm gone. We want to come together as a family, building a bond that will last for life."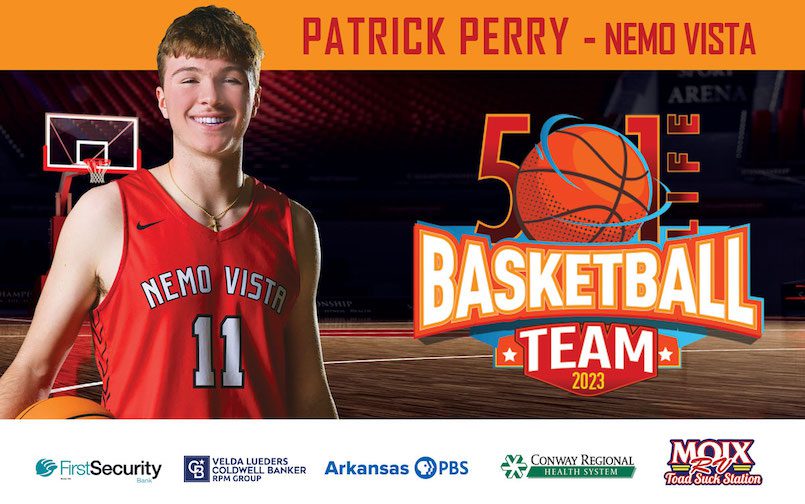 Perry, a senior power forward/center, was Nemo Vista's leading scorer and rebounder last season.
"Patrick is a versatile big man who can play any position needed," said Nemo Vista head coach Aaron Thomas. "He is a willing passer with a great work ethic. Patrick has high character and is always willing to help out where he is needed. It has truly been an honor to watch him grow and develop into a terrific young man that no doubt will make a positive impact on this world.
"Patrick is so much more to this school and community than a basketball player. He is a young man who acts right, on and off the court. One day 20 years from now, he is going to find this article and be proud of the life that he has worked to make." Perry holds a 4.0 GPA. He also plays baseball for Nemo Vista. He has committed to play basketball at Randall University.