09 Jun 2021

Pascoe competes in semifinals for A-State

CONWAY — Bennett Pascoe, a senior at Arkansas State University, and former track stand out and alum from Conway Christian School competed last night in the 3000m Steeplechase Semifinals at the NCAA Outdoor Track and Field Championships.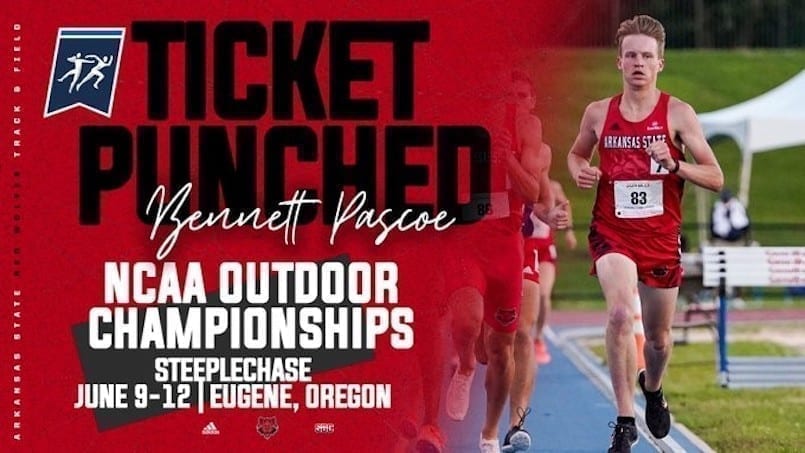 The competition is begin held at the new Hayward Field in Eugene, Oregon. Pascoe set a record on May 29 for the fastest time of 8:37.45 for his race at the NCAA West Prelims in College Station, Texas.
If Pascoe's time allows him to advance to the finals, he will compete tomorrow at 7:24 p.m. CST. The meet can be seen in its entirety on the ESPN family of networks. Follow along live here.