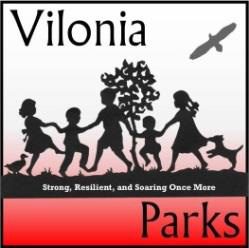 13 Apr 2015

Partners join forces to create new playground at Vilonia

Posted at 11:35 AMh

in

News

More than 200 volunteers from Kimberly-Clark, the City of Vilonia, organizers from KaBOOM! and residents of the Vilonia community will join forces on Saturday, April 18, to give area kids the childhood they deserve by building a new playground at Soaring Eagle Memorial Park.


The design is based on children's drawings created at a special design event in February.


Work will begin with a kickoff ceremony at 8:30 a.m. and wrap up with a ribbon-cutting ceremony at 2:30 p.m.


The park is located at 26 Cemetery St.


The new playground will bring more than 2,100 kids in Vilonia one step closer to having the childhood they deserve. On Sunday, April 27, 2014, an EF4 tornado struck the City of Vilonia, taking the lives of Vilonia residents and destroying dozens of homes and 70 percent of the town's businesses. Included in the tornado's path of damage were the playground and ball fields located on Cemetery Street. Once a hub of community life and play, the park located on Cemetery Street was the only public park in Vilonia and the unincorporated communities that surround the city. In the wake of this tragedy, the revitalization of this park is critical to restoring a sense of play, joy and community to The City of Vilonia.


The playground, sponsored by the Scott® Brand at Kimberly-Clark, will be the 42nd built by the company and KaBOOM!


For more information, contact Amanda Norwood with the City of Vilonia at 501.796.2534 or [email protected].