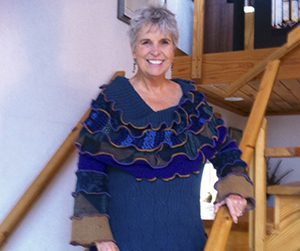 02 Jun 2014

Parsons to teach classes at Art On The Green

Posted at 2:57 PMh

in

News

Art On The Green's Sheila Parsons will be offering a six-session course in "Watercolor Fundamentals" meeting on Thursdays beginning June 12 through July 24.

"We all love Sheila's work and her classes are beloved across America," said Nina Ruth Baker, Art On The Green's founding artist. "We feel privileged to have her with us. Everyone learns when Sheila is teaching."


Parson's class will cover fundamentals of watercolor painting including color mixing, brush work, wet/ dry techniques, composition, and design. Students will be provided handouts to reinforce classroom study.


Classes are open to students of all ages and levels, with intermediate and advanced painters challenged to paint beyond current skill level.

Parsons said, "Richard and I decided to stay home this summer, so when Art On The Green asked me about teaching a class, I jumped. It's so rare that I can actually be in Conway and exchange ideas with other artists in my community. I'm excited to share some of the most current techniques fused with what I've learned in my 20- plus years painting around the world.


"Most of us usually travel in the summers, so we've decided to teach a five-session course six times, allowing vacationers to miss one session without missing any classroom time. The classes will be meeting June 12, 19 and 26 and July 10, 17 and 24."


Sheila Parsons is a nationally respected award-winning artist, having received the "Lifetime in the Arts" award and named the state's Outstanding Individual Artist in 1996. Her work is included in the collections of the White House, the Women's Center at St. Vincent's' Hospital and many other private and public collections across the USA and around the world. She has had more than 20 solo exhibitions of her work. Currently, her painting of Venice is featured on QueenslanderTours.com in the itinerary section of Italy.
Art On The Green, is a museum where art comes alive and creativity is contagious. An artistic vortex drawing skilled artists and art lovers alike, the 3,000-square-foot gallery not only showcases the works of internationally acclaimed artists in every medium, it transforms art into a living, breathing thing. It's a symphony of artwork that touches the heart and inspires the mind.