16 Nov

Parish focused on taking Clinton deeper into playoffs

by Levi Gilbert


The Clinton Yellow Jackets are following up last year's 9-2 run with another solid year. The Yellow Jackets are 8-3 heading into this week's playoff game at Pottsville.


Part of Clinton's success the last two seasons can be attributed to the dependable quarterback play of senior Park Parish.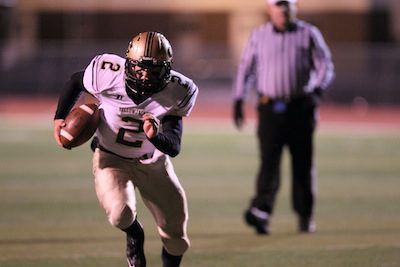 "Park makes good decisions on when to run or pass," Yellow Jacket coach Chris Dufrene said. "He threw only two interceptions last year and had 1,000 yards passing and 600 yards rushing."

Parish and the Yellow Jackets sailed through the regular season in 2010, finishing 9-1 and winning the 2-4A crown.

"While I have lots of good memories and had a lot of fun moments, the most fun I've ever had was winning the conference championship last year," Parish said.

But the fun was short lived as the Yellow Jackets fell in the first round of the playoffs, 27-19, at Ashdown.

"Our goal this year is to go deeper into the playoffs than any other Clinton football team has ever gone," Parish said. "We want to continue to build on the tradition that has begun to emerge in Clinton football.

"Friday night when it is game time, that is an exciting time in Arkansas."

Parish is a member of the inaugural 501 Football Team. He's one of 17 players from the 11 counties in the 501 that was picked for the team. Players were nominated by their coaches based on not just what they do on the field, but also what they contribute off the field.
Dufrene nominated Parish in part for his all around leadership skills.

"He's a great competitor, always respects his opponents and makes other players better," Dufrene said. "He's a leader in Fellowship of Christian Athletes and in his youth group at church. He's very respectful to teachers. Park was also our first quarterback to win our Ironman Competition in the spring."

When he's not playing sports, Parish is an avid outdoorsman.

"I enjoy outdoor activities and feel fortunate to live in such a beautiful part of our state," Parish said. "Greers Ferry Lake, the Ozark Mountains, Buffalo River and the Ozark National Forrest are all just outside my front door. It's wonderful."

Parish led the Yellow Jackets to a 56-21 opening round playoff win last week over Maumelle.

This week, Clinton travels to Pottsville. Keep up with the Yellow Jackets' score Friday on our Scoreboard page.