10 Aug 2022

Panthers head to 6A

Carter McElhany and the Greenbrier Panthers are still riding high off the 2021 season that was one for the record books. The Panthers (12-1) went undefeated in the regular season and made it all the way to the 5A semifinals.

McElhany, a senior receiver, caught 32 passes for 786 yards and 10 touchdowns last fall. He also returned a kickoff for a touchdown.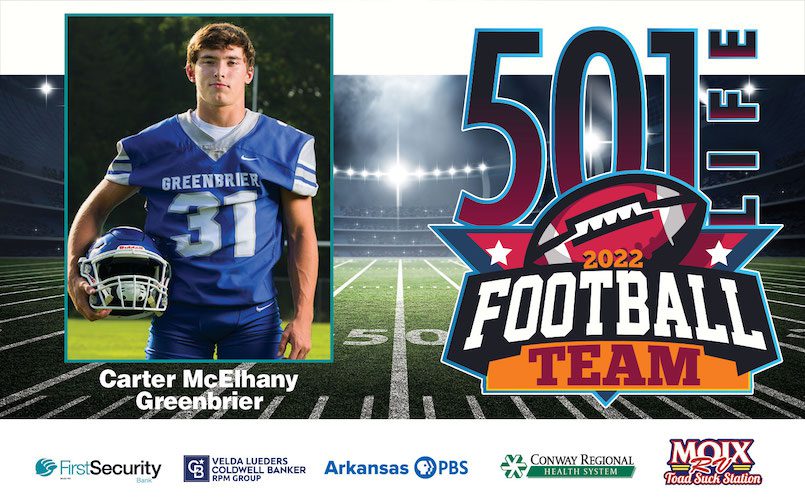 "Carter is one of the fastest players in the state," said Greenbrier Head Coach Randy Tribble. "He has great hands and a high football IQ. He is an unselfish person, a very good student and is very focused on his goals and has a great work ethic. We expect him to be a dynamic playmaker anytime we can get the ball in his hands. He loves working at improving his skills, and we expect him to have a great senior year."
McElhany earned All-Conference honors in 2021. With current offers from the Air Force and Army, McElhany has a future on the gridiron, but he's focused on leaving it all on the field for Greenbrier this fall as the Panthers move up to 6A.
"I want to help lead my team to the playoffs," McElhany said. "If we play like we can and execute, we'll make playoffs."
McElhany also runs track for Greenbrier.
"I want to be remembered as a small receiver who overcame his size," McElhany said. "Show your character. Be the hardest worker on and off the field in whatever you do."