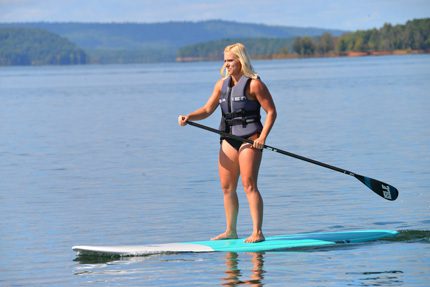 28 Aug

Paddle Battle on Sept. 16 at Fairfield Bay Marina

The annual Paddle Battle at the Bay is planned 9 a.m. Saturday, Sept. 16, at Fairfield Bay Marina.


There will be kayak and canoe races and other family events. If you have a paddle, you can battle!

Paddle Battle offers fun for serious paddlers and family alike. There is something for everyone at this one-of-a-kind paddling festival. Kayaks, canoes and stand up paddle boards will all be available to rent and there will be some great awards in each category. Special thanks to Ozark Mountain Trading Company for supplying some great watercraft for the day.


Three races:


Race from the marina around Sugar Loaf Island and back (for the dedicated).


Family races: Race around the breakwater at Fairfield Bay Marina for parent and child combo teams.


Single kayak races for ages 12-17.


There is a $5 entry fee.


Awards in each category include:


First – 2 hour rental of hardtop pontoon with slide


Second – 1 hour rental on jet ski or CraigCat


Third – Ablegrid waterproof action camera


At 5 p.m., the Krewe of Jesters will present the Boati Gras celebration with Cajun food, music, a decorated boat parade and more. There will be throwing of beads and a blessing of the boats. It is quite a jovial site to behold with music, merriment, jambalaya and a boat parade! There will be costumes, rubber ducks and beads, beads, beads.


The marina is located at 4350 Hwy. 330. To register for Paddle Battle, go to VisitFairfieldBay.com. For more information, call 501.884.6030.