10 Aug 2022

Pace guides Rockets defense

Cole Pace is ready to leave it all out on the field for the Catholic Rockets in his senior season.

"Work hard, have fun, and have no regrets," Pace said. "Sports don't last forever. I want to be remembered as someone who never took a play off and played like every game was his last."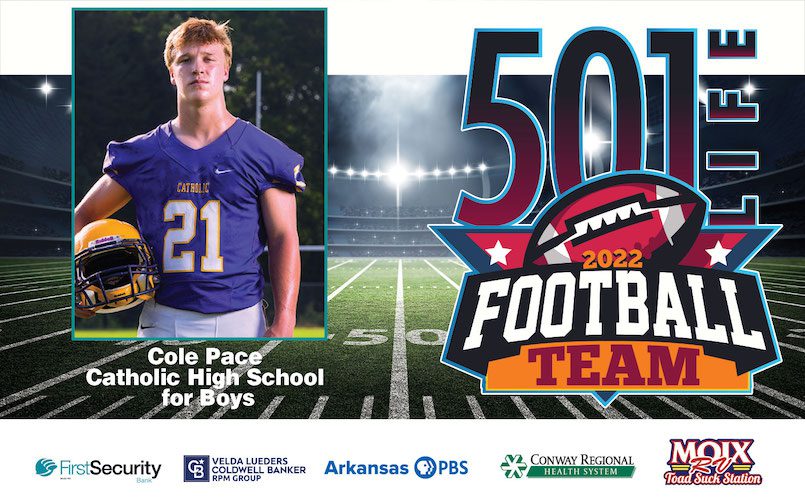 In 2021 as a junior, Pace helped lead the Rockets secondary. The Rockets earned the final playoff seed out of the 7A Central. Pace was second on the team in interceptions and earned 7A Central All-Conference honors.
"We expect Cole to be the leader of the defense this fall," said Catholic Head Coach John Fogleman. "He always gives his best no matter what the score or situation is."
After struggling to get on the field as a sophomore due to injuries, Pace got his shot as a junior. Even with a trip to the playoffs, Pace described the 2021 season as challenging. With a move down to 6A, Pace and the Rockets are excited for what's to come this fall.
"Last year was a tough year," Pace said. "This year, I want to win every game. We've really bought-in as a team this summer and have worked really hard. I want to lead the team in tackles and set a record for interceptions in a single season.
Pace is also the starting point guard for the Rockets basketball team.
"Cole is very goal-oriented and respectful to all of his coaches and teachers," Fogleman said.