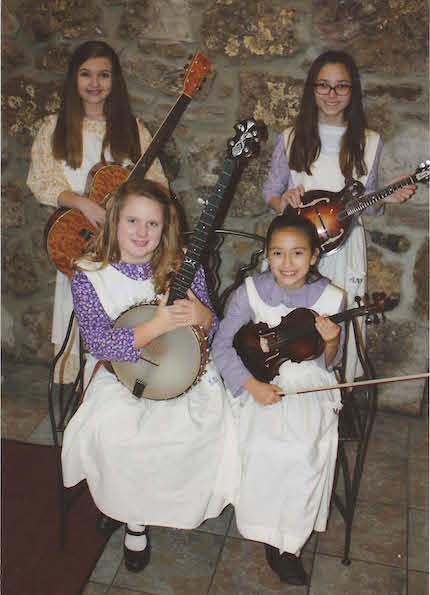 23 Feb 2015

Ozark Mountain musicians to perform in Conway

Posted at 1:30 PMh

in

News

Ozark Mountain and bluegrass musicians will perform 7 p.m. Saturday, March 14, at the James H. Clark Auditorium at Conway High School.

This "Ozark Pickin' & Singin'" event is a family-friendly concert to benefit educational programs at the Ozark Folk Center State Park in Mountain View.

The Committee of One Hundred to Benefit the Ozark Folk Center educational programs is sponsor of the concert. COOH supports educational programs at the Ozark Folk Center including the Heritage Herb Garden, Craft Village Artisans and Music Roots, a program that provides in-school instruction and acoustic instruments for Stone County students in the fourth through 12th grades. The purpose of the program is to preserve Ozark Mountain music. The goal of the concert is to feature this style of music and Arkansas' Ozark music heritage for the Conway community.

"The concert gives young people an opportunity to experience one entertaining aspect of their Arkansas heritage," said concert organizer Barbara Satterfield. "We hope it will inspire them to learn more about Arkansas history, music and Arkansas State Parks – all good for all families all the time."

Doors open at 6:30 p.m. for general seating at $5 per person for all ages. The concert features sing-alongs and performances by three groups: Front Porch Jubilee Band, Leatherwoods and Twang.

The Front Porch Jubilee performers include Michael and Jessica Crenshaw and Conway native Jeff Clanton on a variety of stringed and percussion instruments.

The Leatherwoods is a long-time Ozark band that performs nationally and has produced numerous CDS. It features Roger Fountain on fiddle, Danny Dozier on guitar, mandolin, harmonica, banjo and slide guitar; Teresa Johns on bass, and band leader Pam Setser on guitar, mountain dulcimer, autoharp and the spoons.

Twang is an all-girl old-time string band that grew out of the Music Roots Program in Stone County Schools to perform at regional shows and bluegrass festivals. The featured musicians, all ages 9-12, include Anna Caldwell on mandolin and fiddle, Lillyanne McCool on banjo and bass, Mary Parker on fiddle and Gabi Pervis on guitar, accompanied by their adult chaperone and bassist Crystal McCool.