22 Oct 2017

Overflowing with thanksgiving

by Don Bingham
Mike Kemp photos


"I know that nothing is better for them than to rejoice and to do good in their lives, and also that every man should eat and drink and enjoy the good of all his labor — it is the gift of God" (Ecclesiastes 3:12).


For most of us, fall is one of the most colorful and memorable times of the year! Nature paints a canvas that we enjoy on a daily basis, the heavens declare God's handiwork and traditions become more evident in our hearts and minds as fall ushers us into a grand time of thanksgiving and on to the holidays.

My wife and I love the changes we make in our home to welcome fall. Our collection of fall foliage, berries, pumpkins and even fall paintings and a fall Christmas tree will enhance the ambience in our home and in our hearts. What we do in decorating is determined by each year's schedules. We do what we have time to do — some years we are able to do more than others, but always a touch here and there is done with simplicity and grace.


This season, we will focus on the areas we pass on a daily basis — the entry to our home, the cozy corners where we have our quiet times and talk, the large dining room table and the antique buffet alongside the table. Nothing will be really extravagant, but a gentle reminder of the thought from Samuel Taylor Coleridge (1772-1834): "Earth, with her thousand voices, praises God."


The more fall appointing we do, the more we have to clean up and replace with Christmas, and time seems to be soaked up by life the closer we get to the Christmas season.


We have found that a simple fall arrangement in a strategic place — placed in that old basket that never seems to have purpose anymore — can do wonders. Fall-colored throws and lap blankets add warmth, and a wooden bowl of apples speaks of gratitude and quiets the heart.


Pictured is our dining room table, just inside the front entry. The decorations feature nothing newly purchased; it's all recycled.


Saturday mornings usually offer us an extra hour to be quiet, enjoy the flavors of the season and plan for the balance of the weekend. I really like the reminder from Gregory the Great (540-604):


"Father, we praise Thee,
Now the night is over
Active and watchful stand we all before Thee:
Singing we offer prayer and meditation:
Thus we adore Thee."


Enjoy the season with its cooler weather, vibrant colors and opportunity to overflow with Thanksgiving!


Orange Cranberry Bread
Navel orange (about 1/2 pound)
2 1/4 cups sugar, divided
3 cups fresh cranberries
4 eggs, lightly beaten
1 1/4 cups vegetable oil
3 cups all-purpose flour
1 tablespoon ground cinnamon
1 teaspoon baking soda
1 teaspoon salt
1 cup chopped pecans


Slice the unpeeled orange into small sections, removing any seeds and tough white membrane. In a food processor or blender, combine the orange slices and 1 1/4 cups of the sugar and pulse until the oranges are finely diced. Add the cranberries and pulse until the oranges and cranberries are very finely minced. Set aside for at least 30 minutes for the juices to form.


Preheat oven to 350 degrees. Grease and flour two 9-by-5-inch loaf pans. In a medium mixing bowl, combine the cranberry mixture, eggs and oil and mix well. In a large mixing bowl, combine the flour, the remaining 1 cup sugar, the cinnamon, baking soda, salt and pecans. Add the cranberry mixture to the dry ingredients and stir gently until blended. Divide the batter evenly between each loaf pan. Bake for 45 to 55 minutes or until a toothpick inserted into the center comes out clean.


Makes 2 loaves.

Marian's Brunch Apricots
4 (15-ounce) cans apricot halves
1 (15-ounce) pitted sour cherries
1 1/2 cups fresh or frozen blueberries
35 Ritz crackers, crushed
2/3 cup packed light brown sugar
8 tablespoons (1 stick) butter, melted


Preheat the oven to 325 degrees. In a 2-quart casserole dish, layer one half of the apricots, cherries and blueberries. Sprinkle with one half of the cracker crumbs and brown sugar. Repeat layers. Pour the melted butter on top. Bake for 30 to 45 minutes, or until the mixture is hot and bubbly.


Makes 12 servings.


Parmesan Grits Casserole
2 1/2 cups water
4 cups milk
1 3/4 cups grits
1 clove garlic, crushed
12 tablespoons (1 1/2 sticks) butter
3 eggs, beaten
1 cup Parmesan cheese, divided
1 1/2 teaspoons salt
1/2 teaspoon black pepper
1/2 teaspoon white pepper
Paprika


Preheat the oven to 350 degrees. Bring the water and milk to a boil in a large saucepan over medium heat. Add the grits and cook until thick, stirring frequently. Add the garlic and butter and cool slightly. Add the eggs, 1/2 cup of the cheese, salt, black pepper and white pepper. Pour into a 2-quart baking dish. Top with the remaining 1/2 cup cheese and the paprika. Bake for 45 minutes or until set in the center.


Makes 8 to 10 servings.
---
Recognized throughout the state as an accomplished chef, Don Bingham has authored cookbooks, presented television programs and planned elaborate events. Today, he is the administrator for the Governor's Mansion.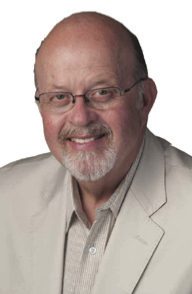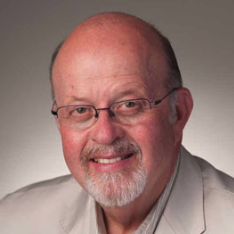 Latest posts by Don Bingham
(see all)