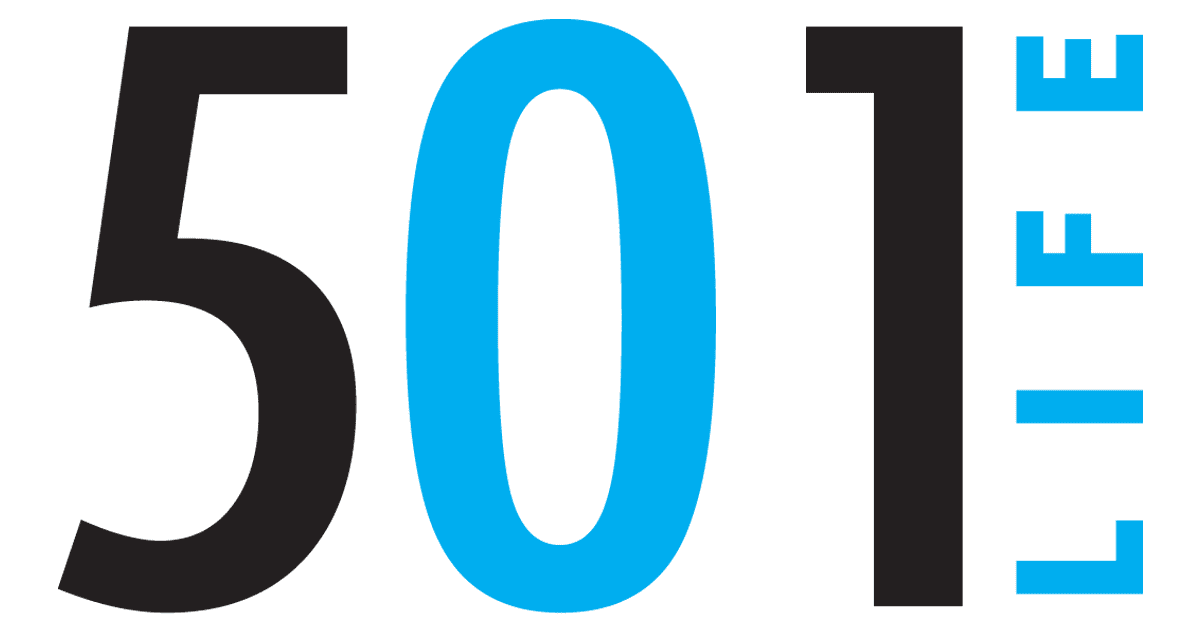 29 Aug 2015

Outstanding farm families

'You get what you put into it'

by Sonja J. Keith


The hours may be long and the weather unpredictable but Billy and Charlotte Wilchman love the farming way of life.


The couple farm at their home in the Cleveland community (Conway County), in addition to a 160-acre pecan orchard at Blackwell.

They were named the Conway County Farm Family of the Year and winners in the western district of the state Farm Family of the Year contest.


Billy grew up in Cleveland and fell in love with farming when he was about 14 and had his first hog. He attended Wonderview High School, where he was active in the Future Farmers of America chapter. Right out of high school, Billy began farming. He recalls getting two paychecks when he worked at Petit Jean Meats, one for the hogs he sold and the other for his work at the plant.


Billy graduated from the University of Central Arkansas with bachelor's and master's degrees in nursing. "I'm a nurse practitioner in real life," he said, adding that he worked in the health care field for 25 years.


Charlotte is originally from North Little Rock. She attended Pulaski Technical College and worked as a respiratory therapist. The two met while working in critical care at St. Vincent in Little Rock. The couple has five children and six grandchildren, with two more on the way.


Billy and Charlotte are joined on the farm by their 8-year-old grandson, Benjamin, who thinks it is "great" to live on the farm. He describes himself as "the farm boy."


Recognizing the unpredictability of farming, the family has a diverse agricultural operation – ranging from poultry and fresh water prawns to pecans and cattle.


In Cleveland, the Wilchman farm includes six 500-foot chicken houses and 100 head of Charolais cattle. The poultry operation produces 192,000 chickens seven times a year. "That's a lot of drumsticks and wings," Billy said, adding that he has raised chickens for 35 years.


The 160-acre pecan orchard was started about 10 years ago. It is called PawPaws Pecans with the slogan "Nuttin Better." There are approximately 4,000 trees, with another acre devoted to muscadines. Some of the berries are sold to Movie House Winery in Morrilton, while there is also a "u-pick" opportunity.


The Wilchmans harvest, crack, shell and deliver pecans, primarily through local outlets like farmer's markets. "We do a lot locally," Charlotte said.


Noting that the orchard is very young, Billy said production was about 20,000 pounds last year. While some trees will begin producing in early September, the bulk of the harvest starts the beginning of October. "Each year, it should go up by about half. It's young right now."


The orchard is located in a scenic area along the Arkansas River, with Petit Jean Mountain as a backdrop. Billy particularly enjoys the view of the trees lined up all the way to a levee.


The beauty of the area and a growing interest in agri-tourism are factors in what may lie ahead for the Wilchmans, who are exploring construction of an antebellum style home on the property that would serve as a venue for weddings.


The Wilchmans employ four high school boys to help them on their farm. "We introduce them to farming," Charlotte said. "Some will stay in it and some won't." One of their former workers, who began with them when he was 14, will soon be going to West Point.


"One of the biggest satisfactions for me is these kids who work with me," Billy said. A normal day on the farm is 8 a.m. to 8 p.m.

Farming experience is not required. Instead, Billy looks for young people with a good attitude. "We learn together."


The Wilchmans consider the diversification of their farming operation as a key to their success. "When one thing goes down, you have something to carry you on." They point to the unexpected loss of their poultry contract with Pilgrim's Pride as an example. They were informed with a note they found on a clipboard at their chicken houses one morning. Their company representative had been at their farm the week before and he gave no indication anything was about to change. They were among the 160 farmers in Conway County who lost their contracts at the same time.


"We never saw it coming," Billy said. "He told us our grandkids would be raising chickens."


Faced with financial obligations that continued even though there was no revenue from their chicken houses, the Wilchmans began exploring other farming operations. Billy became interested in prawns, fresh water shrimp, and put in a 1-acre pond. Even though they were able to get a new contract, this time with Tyson, Billy moved forward with the prawn operation. Typically, the pond will produce 800 to 900 pounds per year with the growing season early June through October. This year, however, there won't be a prawn crop due to flooding caused by heavy rains.


The Wilchmans are also efficient, with different aspects of their farming operation overlapping. "We cut the hay in between the trees to take back to our cows," Billy said, adding that any pecan tree limbs that break off are cut up to produce smoking chips for grilling. Chicken litter is also transported from their houses to the orchard to be used as fertilizer.


"Everything gets used," Billy said.


Farming of course has its challenges. The biggest, according to Billy, is the elements – cold and hot temperatures, rain, wind – and its unpredictability. He said real sweat occurs when a summer wind storm crops up. He has learned that it's not a matter of "if" any damage occurred but how much.


"We like what we do," Billy sai
d. "It's not like going to work." While there are days when sitting on the couch might be tempting, especially when "it is blistering cold or blistering hot," Billy says there is always work that can be done, like weeding and spraying for bugs. "If you don't take care of them, the bugs will help you with your harvest."


Farming is also expensive. Billy estimates his pecan operation alone represents a $1 million investment. In addition to the cost of land and supplies, there are frequent upgrades to equipment. Charlotte points out, as an example, that new energy-efficient lights and a heating system were recently installed in their chicken houses. "People don't realize what you have at stake," Billy said.


For some of those reasons, the farming way of life is experienced by fewer and fewer. Billy cited a recent article that reported that it used to be that 80 percent of parents grew up on farms. Today, it's only 8 percent. "Children think that milk comes from Walmart," Billy said.


Charlotte points out that the farm is family-owned and operated and she enjoys the independence that farming allows. "When you wake up in the morning, it's all yours. It's what you make out of it," she said. "It's an awesome way of life."


Charlotte and Billy recall when the pecan trees were planted and when their fruit wouldn't fill up a cracker box. "It means a lot to share it with Benjamin," she said, adding that he and the trees in the orchard have grown up together.


The Wilchmans are honored to be named the Conway County Farm Family of the Year and be selected as the winner from their district. For Billy, it is special recognition as it represents the lifelong fulfillment of his work. "He has wanted to be the farm family since he started farming," Charlotte said.


Despite its challenges, Billy and Charlotte enjoy farming and seeing the fruits of their labor. "I enjoy most the fact that I get out of it what I put into it," Billy said. "You got to want to be here. You gotta want to do it."

'A first-class family'

by Donna Lampkin Stephens


John Hamilton of Searcy demurs when considering whether his John Hamilton Farms is worthy of a statewide farming award, but when that honor is the Arkansas Farm Family of the Year, he'll put his family up against any — bar none.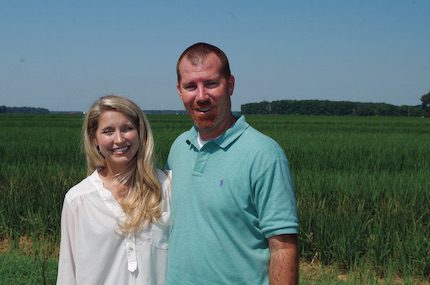 Hamilton, his wife, Mikki, and their sons John David, 6, and Jim, 4, were named the White County Farm Family of the Year in May and East Central District winners in June. The Hamiltons, who farm rice, soybeans and wheat on approximately 880 acres between West Point and Griffithville, join seven other district winners in the competition for the 68th Arkansas Farm Family of the Year award, to be announced Thursday, Dec. 10, at a luncheon at the Wyndham Riverfront Hotel in North Little Rock.

All district winners are judged on their farm production, efficiency, management, family life and rural/community leadership.

"As far as my operation, John Hamilton Farms, I'm not going to win any awards over anybody," Hamilton said. "But as far as family, family history, what my family has done as citizens in White County and West Point and what they've done to keep that farm a working farm over the course of 50 or 100 years, in that aspect, I don't feel ashamed at all."

John, a fifth-generation Hamilton farmer, owns about half of the acreage and rents the rest from a cousin and uncle.

"It's all Hamilton land," he said, referring to the property, parts of which have been in his family since his great-great grandfather, Houston Milton Hamilton, moved to White County from Tennessee after the Civil War.

Houston Milton's son, Houston Macy, homesteaded part of the property in 1901; that parcel has been in the family ever since and is owned by John today. President William McKinley signed the deed over to the family. The Arkansas Agriculture Department designated the Hamilton Farm an Arkansas Century Farm in 2014.

"No way do I feel like John Hamilton did anything very impressive to earn or necessarily be worthy of this award, but as far as the way my family has helped me and the quality of people they are — all of them — they are as important as I am," he said.

"They are the epitome of what a farm family is."

John, 40, is the only child of the late Jimmy and Brenda Hamilton. Jimmy Hamilton was one of 12 children of the late Jim and Eunice Hamilton. His seven surviving siblings — Nicky Hamilton, Ernestine McGiboney, Alice Barker, Martha Crigger, Jackie Lee Bordelon, Jane Manasco and Gary Hamilton — live nearby, as do many of the survivors of the late siblings: Lou Hubach, David Hamilton, Macky Hamilton and Ann Rogers. Jimmy, Nicky and Macky were the farmers in the group.

"I guess I'm the last one, although things could change," John said. "Nicky's got a son, Andy, my cousin, who is in his 20s. He's smart enough that he could get a start farming."

He said Andy was involved with raising cattle.

"I like to be lazy in the wintertime," John said, chuckling, explaining his preference for row crops. "Those guys have got to worry about cows year-round."

John David and Jim will make up their own minds as to whether they become sixth-generation Hamilton farmers.

"They enjoy being outside with their BB guns to shoot snakes and dig in the ground, but they're not much on the working part," John said. "We
're working on that. I'd be thrilled if they wanted to farm, but if they want to do something else, that's their choice. You can't go into farming half-hearted. It's so hard if you're not in it for the ups and downs and for the long haul.

"But the thing about it is, from everything I hear about world population growth in the next two or three decades, we're going to get to the point that farmers and people in agriculture are going to be looked at like doctors and lawyers are today. They're so critical; they're the foundation of society. Everybody's got to eat.

"We've got to figure out how to grow more food on the same amount or fewer acres, and that's going to be a tricky deal. There's a future in farming, whether it's my boys' choice or not."

Farming wasn't necessarily his first choice. He knew from a young age, though, that he wanted to go to college. He considered medicine, but after graduating from Kensett High School in 1993, he went on to the University of Arkansas, where he spent two years considering his options.

"I didn't make up my mind I was going to come home and try to farm until my third year," he said. "I never really found anything else that really interested me. One of the main things was I enjoy farming, being outside and doing something different every hour of every day."

He earned a degree in agricultural business with a minor in agronomy in 1997 and came home. He worked with his father for a few years before Jimmy Hamilton decided to retire and pretty much turned the family farm over to John.

"He let me take over and start paying him rent," John said. "He drew his first Social Security check in January 2003 and died of a heart attack in March. It was a rough deal."

In a press release announcing the district finalists, Randy Veach, a cotton, soybean and wheat farmer from Manila who serves as president of Arkansas Farm Bureau, reiterated that agriculture was the backbone of Arkansas.

"It is the largest business sector, adding around $21 billion to our economy each year," Veach said. "These farm families are a part of a wonderful legacy and industry that helps provide food, fiber and fuel for a growing population, which we should never take for granted. This is something we continue to recognize and appreciate not only now, but throughout the year."

John Hamilton is understandably big on the family part of the award. He had just finished his sophomore year of high school when his mother died of cancer. She was just 45.

A few years out of college, he was introduced to the former Mikki Rutledge by one of his Hamilton cousins, Sarah Sykes.

"She came over to pester me one evening, and Mikki was with her," John said of how he met his wife. "I think Sarah was trying to set us up. Mikki was fabulous, and I was looking for a date with anybody, an old poor farmer who ain't got anything but a lifetime of debt. She's fantastic."

Mikki, who didn't grow up on a farm, earned a dental hygiene degree from the University of Arkansas for Medical Sciences in Little Rock. They'll celebrate their 11th anniversary in October.

Her father, Doug Rutledge, and John's cousin, Heath Hamilton, have worked with John part-time for some time, "but I've needed them a lot this year," he said. He hired Wesley Neal, who had also worked for him on a part-time basis, to a full-time position this year.

From early March through Thanksgiving, he's up before 5 a.m. and not home until 9 or 10 p.m. He said once the rice harvest begins in September, things will start slowing down until spring.

John said he was "completely surprised" by the White County honor and further surprised by the district win. For the state contest, the family entertained the visiting judges and other dignitaries with a catered catfish meal by the renowned convenience store Georgetown One Stop.

"That's the best catfish in the world, so that may be an unfair advantage for us," he said, chuckling. "We did a tour of the farm, then went back and sat down at my Uncle Nicky's house and talked. I got all my dad's brothers and sisters who were able to come down and eat with us."

He figures the state decision has already been made.

"But nobody has tipped me off," he said. "I figure if I find the right person, I could bribe them with a catfish dinner."

On a serious note, he said he figured the Hamilton farm was a long shot for the statewide honor.

"But I do have a first-class family," he said. "I don't have any problem feeling like they deserve it. My dad, aunts and uncles, grandfather — I could sit here and spend an hour with you making the case for what they've done, how each of them sacrificed and how they all worked together.

"All kinds of families get busted up over land because everybody wants their share and it gets busted up. My grandfather let it be known in his will that nobody was going to get busted up, and every one of them are still on good terms to this day. That's the thing that's special."