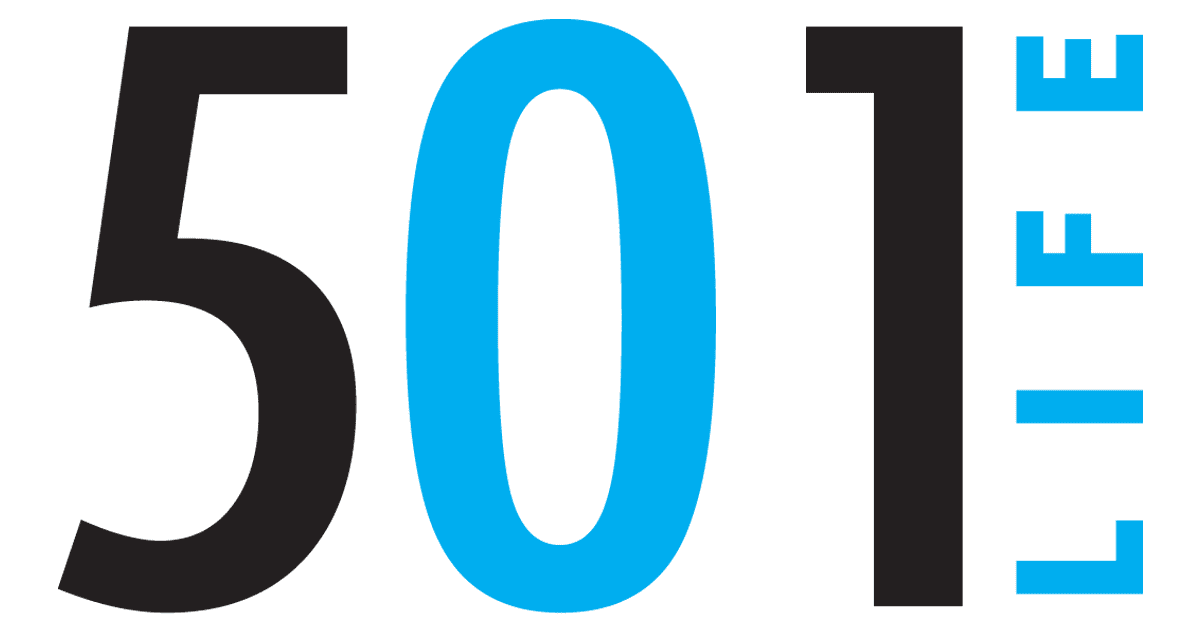 21 Jul

Outstanding farm families in the 501

by Molly Bowman

For more than 60 years, outstanding farm families have been recognized throughout Arkansas.

First established in 1947, the Arkansas Farm Family of the Year program is the longest running effort of its kind in the United States. The program recognizes families for their work on their farms as well as their communities while increasing public awareness about the importance of agriculture throughout the state.

The program includes the naming of a farm family from the 75 counties in Arkansas who then compete for district and state recognition. The DeSalvo Family of Center Ridge (Conway County) was recently named the winner in the Western District.

The Arkansas Farm Family of the Year will be announced Thursday, Dec. 6, at a banquet in North Little Rock. The 2011 state winner was the Betsy and Heath Long Family of Tichnor (Arkansas County).

Program sponsors are Arkansas Farm Bureau, Arkansas Press Association, Farm Credit Services of Western Arkansas, Farm Credit Midsouth, ACA, AgHeritage, Farm Credit Services and the Electric Cooperatives of Arkansas with the cooperation of the University of Arkansas Cooperative Extension Service, the U.S. Department of Agriculture Farm Service Agency, USDA Rural Development, the USDA Natural Resource Conservation Service, Arkansas Department of Workforce Education and the Arkansas Agriculture Department.

This year, there are 10 families in the 501 that have been named county farm families.

Greg and Dereta Wells

Cleburne County

Location: Prim.

Began: 1972.

Type: Cattle.

Children: Daughter, Stephanie McComas, and son-in-law, Shane McComas; daughter, Karrie Wells; and daughter, Kaelyn Lay.

Grandchildren: Hayden Lay (14), Andrew McComas (6), Adam McComas (4), Aaron McComas (4), AJ McComas (2) and Abbi McComas (10 mos.).

Greg and Dereta Wells have been farmers in Prim since the high school sweethearts tied the knot 40 years ago. When they first began their operation in 1972, they only had 20 cows, but have since grown their venture to an average of 100 beef cattle per year, including three bulls.

In 2009, the Wells began to practice rotational grazing, moving the animals from field to field every three to four days. Greg has installed water tanks in three separate sectors of land, creating a practical and natural way for the ground to grow fresh grass between each feeding. The practice has allowed an efficient way to raise their cattle, which they sell locally three or four times a year.

However, for Greg and Dereta, the ranch is about far more than just raising beef. "We really enjoy having all of the grandkids around to help out," said Dereta. "It's special that they get to be a part of it."

Tony and LeVonna Uekman

Faulkner County

Location: Quitman.

Began: 1995.

Type: Cattle.

Children: Son, Trey Uekman, and daughter-in-law, Lindsey Uekman.

Tony and LeVonna Uekman are renowned within the cattle community for being some of the first cattle farmers in Arkansas to implement a unique routine of feeding cattle called intensive rotational grazing. The system promotes grazing the cattle naturally on grass, creating a cheaper, sustainable way to raise high-quality livestock. Utilizing this method to strategically manage the land, the Uekmans have successfully fed and cared for more than 3,000 head of cattle since 2002.

The Uekmans began their operation in 1995 after considering the benefits they would reap from raising their son, Trey, on a farm. Although he is now grown and married, Trey and his wife Lindsey are still very active in helping on the farm.

Anthony and Rhonda Miller

Perry County

Location: Perryville.

Began: 1978.

Type: Cattle.

Children: Daughter, Amber Robinson, and son-in-law, Cole Robinson.

For Anthony Miller, farming has always been a passion. As a 13-year-old boy, Anthony began working on a cattle farm during his spare time. Due to this experience, it was only natural for him to begin his own venture when he married Rhonda in 1978.

After working at a timber company for 25 years, early retirement has allowed Anthony to invest all of his time into his cattle farm operation. Now the Cherry Hill farm boasts as many as 100-200 head, and looks to expand in the future by adding new water pumps in the fields to counteract drought.

The Miller's daughter, Amber, was inspired by her family's love for animals and studied to become a certified veterinary technician. She now utilizes her skill as she and her husband, Cole, help out around the farm.

Stephen and Melody Warrick

Saline County

Location: Lonsdale.

Began: 1993.

Type: Cattle.

Children: Daughter, Emily Warrick (19); daughter, Sara Warrick (16); and son, Matthew Warrick (13).

When pharmacist Stephen Warrick and his wife, Stephanie, built their house on their property in Lonsdale, they had three main goals: to be good stewards of the land, to produce a high-quality beef product for the consumer and to glorify God in all that they do.

These self-taught ranchers moved to the land 15 years ago, and have strived to improve the land via their 30-head beef cattle operation. "We see this as an opportunity to honor God by caring for what He has give
n to us," said Stephen. This endeavor has not only improved the land, but has also created a unique opportunity for the family to grow together.

The couple's three children, Emily, Sara and Matthew, have been actively involved in the duties of the cattle farm, allowing them to grow in appreciation for the animals.

James and Linda Smith

Lonoke County

Location: Carlisle.

Began: 1963.

Type: Dairy.

Children: Son, James Smith Jr.; daughter, Belinda Horton; and daughter, Susan Smith.

Grandchildren: Will Smith (18), Scott Horton (18), Kelli Horton (14) and Kyle Horton (7).

As the son of a college professor, James Smith began working as a farm hand at Arkansas State University in Jonesboro when he was only 12 years old. Instilled with a passion for farming at an early age, it was no surprise when, after he married Linda, James began looking for a place to start an operation of his own.

This passion has now spread throughout the family, including the Smith's son and grandsons, which still help out with the daily needs of the farm. As one of the last remaining dairy farms in the county, the Smith family is familiar with the hard work and dedication required to survive. "I wouldn't want to quit, because I wouldn't want to do anything else," said James. "Dairy is what I know."

Kelly and Vickie Carney

Pulaski County

Location: Cabot.

Began: 2009.

Type: Organic fruits and vegetables.

Children: Daughter, Michelle Carney (26); daughter, Sarah Carney (22); daughter, Claire Crews (20); daughter, Danielle Carney (13); and daughter, Amanda Crews (13).

Retired IT specialist Kelly Carney was inspired to begin an organic crop operation when he saw a shortage of such undertakings in the South. Seeing this situation as challenge, Kelly set out to see if sustainable agriculture was something that could be attained considering the natural conditions of the 501.

Although relatively new in the farming community, the Carney's operation, North Pulaski Farms, has seen a remarkable amount of success in it organic produce. The farm produces 20-30 different variations of fruits and vegetables year round, including their popular tomatoes, peppers and okra.

Active in 10 different retail markets each week, the Carneys often enlist the help of their five daughters.

Philip and Beth DeSalvo

Conway County

Location: Center Ridge.

Began: Late 1800s.

Type: Cattle.

Children: Son, Benjamin (8); and daughter, Isabella (6).

As a fifth generation rancher, Philip DeSalvo has been involved with raising beef cattle for as long as he can remember. While growing up, Philip helped his dad Tony with chores required around the ranch, the same way that Benjamin and Isabella do now.

Living on the same land his ancestors settled over a hundred years ago, Philip and his wife Beth have learned what it takes to manage their own livestock. Hosting 350 commercial cattle, as well as 150 seed stock, the DeSalvos have seen the value of careful genetic selection in breeding, as well as the importance of meeting the cattle's nutritional needs, within their operation.

This accomplishment, combined with their community involvement, granted them the title of Farm Family, not only for their county, but also for their district.

David and Rita Martin

White County

Location: Judsonia.

Began: 1990.

Type: Cattle.

Children: Daughter, Rebecca Johnson, and son-in-law, Jason Johnson; daughter, Dana Stewart, and son-in-law, Josh Stewart; and daughter, Rasha Martin.

Grandchildren: Madalyn Johnson and Jewel Stewart.

In 1990, David and Rita Martin purchased a small lot of land that had been farmed by the Martin family for nearly a century. Having gained some experience from previous jobs working on farms, David bought 20 cattle and started his own seedstocking operation. Over the past 30 years, the primary goal of the Martin Cattle Company has been to upgrade a commercial base of cattle to purebred Gelbvieh, a quality red-yellow breed of cow originating from Germany. Since they began of their venture, the herd has grown to 120 cattle.

In order to ease the weight of work required, the Martin's daughters and their husbands often contribute their time to help around the farm.

Thomas and Gayla Whitlock

Van Buren County

Location: Clinton.

Began: 1975.

Type: Chicken.

Children: Daughter, Christy Horton; son, Joe Allen Whitlock; and son, Ed Whitlock.

Grandchildren: Maddi Horton (14), Alex Horton (7), Trey Horton (3), Olivia Whitlock (2) and Blakeleigh (1mo.).

Shortly after Razorback fans Thomas and Gayla Whitlock moved to Van Buren County in 1972, they bought a farm that was non-working. After making improvements to the property, the couple filled four chicken houses with 48,000 chickens and began their operation.

Factors such as humidity and heat posed as consistent issues, but due to advancing technology, the Whitlocks have expanded the number of chickens they rotate in to 108,000 every 35 days. Utilizing a controller that can change the fan and ventilation in the houses which helps to regulate extreme temperatures, creating an ideal environment. These amenities create a little extra time for the Whitlocks to spend with their grandchildren, who now enjoy helping around the farm.


Darrell and Mary Etta Ault

Garland County

Location: Jessieville.

Began: 1947.

Type: Cattle.

Children: Son, Darrell Ault Jr.; daughter, Sherrie Short; and son, Gregory Ault.

Grandchildren: Heather Short (20), Kaylen Ault (17), Emma Ault (16), Brandon Short (16), Darrell Ault III (15), Hunter Ault (13) and Colton Ault (13).

The land on which the Ault farm resides has been considered "home" for a long period of time, ever since Darrell moved there with his family on a wagon when he was only 4 years old. Out of high school, Darrell moved to Colorado, where he married Mary Etta. Upon his return to Arkansas, he purchased his father's cattle farm and has been maintaining it since that time.

Over the years, the Ault family has been able to build strong genetics in their herd, breeding cattle with a better frame and build. The Aults 220 acres require a lot of upkeep, but they do not have to take on this endeavor alone.

"I'm thankful to have been able to raise my kids on the farm," said Darrell. "It teaches them things about life that they could only learn through experience." Their children and grandchildren still play an active role in the activities that take place on the property.