25 Jun 2018

Outdoor spaces: Tips on how to host a backyard movie night

Story and photos
by Donna Benton

There is just something comfortable and nostalgic about a summer dusky-dark gathering of neighbors and kids and dogs, passing around drinks and snacks, then settling in while spring peepers and bullfrogs accompany opening credit music as a backyard movie illuminates the night. 

We have hosted "The Lord of the Rings" trilogy all-nighters, and we have tried to sleep while lightsaber battles flashed through the windows and Stormtrooper blasters rattled the walls. We survived gory scream fests and a particularly memorable rainy "Casablanca." And who could forget that Nic Cage Declaration of Independence movie ("National Treasure") while Fourth of July fireworks lit up the sky?

If something is traditionally done inside, I want to try it outdoors. Dining alfresco? Of course. Sleeping porch? Check. Outside shower? Yep. So backyard movie night is just the natural evolution of moving it all outside.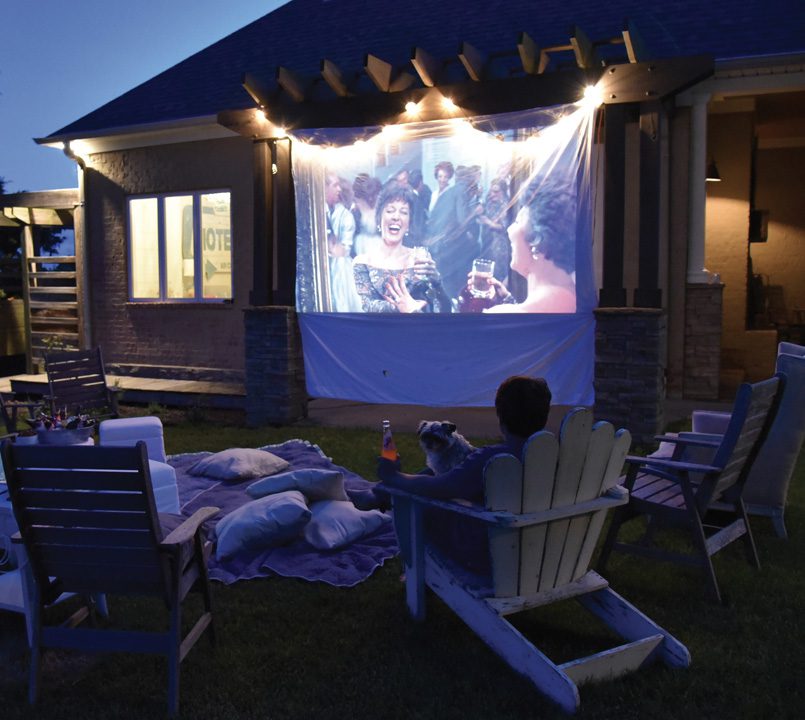 It's a party, so decorate
A backyard movie is not your usual pajamas and Netflix event. While PJs, and Netflix for that matter, are not necessarily expressly excluded from the backyard, an outdoor movie is more of a festivity, and should be treated as such. I'm not saying you should go so far as to make a list, as the most memorable movie nights are usually thrown together on a whim. Just be sure to include a few elements that say, "Hey, we're having a party!" 
String lights or café lights are an easy addition. We keep them up permanently in our backyard and can go into party-mode at the flick of a switch. Set up lots of comfortable and creative seating areas. Mix your outdoor furniture with upholstered chairs from inside, and bring out small side tables for drinks and eats. Throw blankets on the lawn and toss out a few more for snuggling when the evening gets chilly. And don't forget the pillows. Lots and lots of pillows! I've been known to bring out the sofa on backyard movie night, but check the weather first ("Casablanca" night). My husband is a notorious movie-snoozer, so I just leave him in the yard if he dozes off.
And then there's the food
Don't forget the snacks. You can go full-blown barbecue, but because movie night doesn't get going until dark, it's usually a little late for a meal. Whatever you serve, just make sure it is something that your guests can handle in the dark. 
Of course, popcorn is a classic go-to, and while I am a rule bender when it comes to parties, popcorn is not optional on movie night. 
Don't forget plenty of cold beverages to wash down those salty snacks. My favorite is to get an assortment of glass bottle colas and ice them down in a big galvanized bucket. It's a centerpiece that sparkles like the icy crown of a summer party.
Now for the technical stuff
You probably already have a notebook computer and a wireless Bluetooth speaker. Just add an inexpensive HD projector and you've got a picture show on the patio! There are even dreamy new wireless projectors that work with your smartphone, perfect for a back forty movie night, off the grid.  
A white king-size sheet makes a great movie screen. Hang it on a wall, from the porch or even string it between trees. It will ripple in the breeze a little but I think that just gives it an alfresco charm. I've got a dedicated sheet just for outside movies. It's got some grass stains and a nail hole or two, and every once in a while the hubby will make the bed with it (and you wonder why I leave him sleeping in the yard?). 
There is something great about taking movie night to the great outdoors. A honeysuckle scented evening breeze will bump up the Rotten Tomato score for any romance flick, and lightning bugs are sure to add a star to the ranking of that space movie. Just don't forget the popcorn. 
Donna Benton
Donna Benton is a maker of custom home furnishings and specializes in classic painted finishes for antique and vintage furniture. You can see her work at WaterHouseMarket.com.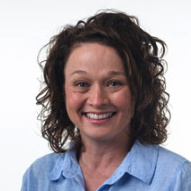 Latest posts by Donna Benton
(see all)