20 Aug 2020

Our past is a present

Before our city's official formation, there was a small number of pioneers. Before the pioneers, there were Native Americans, and before them were just clear, fish-rich streams, rolling ridges, thick wilderness and abundant animals. It was the Eden we now can only enjoy with our minds' eye closed.

The resident Caddo, Osage and Quapaw tribes were primarily farmers and hunters, therefore were inherently self-sufficient. The new pioneers, even those with aristocracy in their blood, wanted their freedoms and to own land badly enough to become adaptive to harsh environments. By the 1800s, the serious settlers arrived with farming on their minds. They would grow livestock, fruit trees and vegetables, but true business began with the production of corn and cotton in 1850.

The first downtown Conway business opened in 1871 and the railroad was completed in 1872. Fire would destroy later wood structures on Front Street in 1878, and by late-century there were 40 built of brick. By 1890, the population had reached 1,207. City utilities were established by 1895 and awaiting improvements with time. The first brick downtown building would burn in 1905. In 1912, a series of many downtown fires that included homes precipitated the formation of three volunteer hose companies.

By 1905, portions of old downtown and some neighborhoods received sidewalks paved with flagstones from a quarry near present-day Lamar. These existed on Locust and Robinson avenues, Davis, Main and Center streets and others while in my youth, but most are now gone or covered with soil and grass. As residential areas have developed since, owners not preferring these "antiques" have removed them.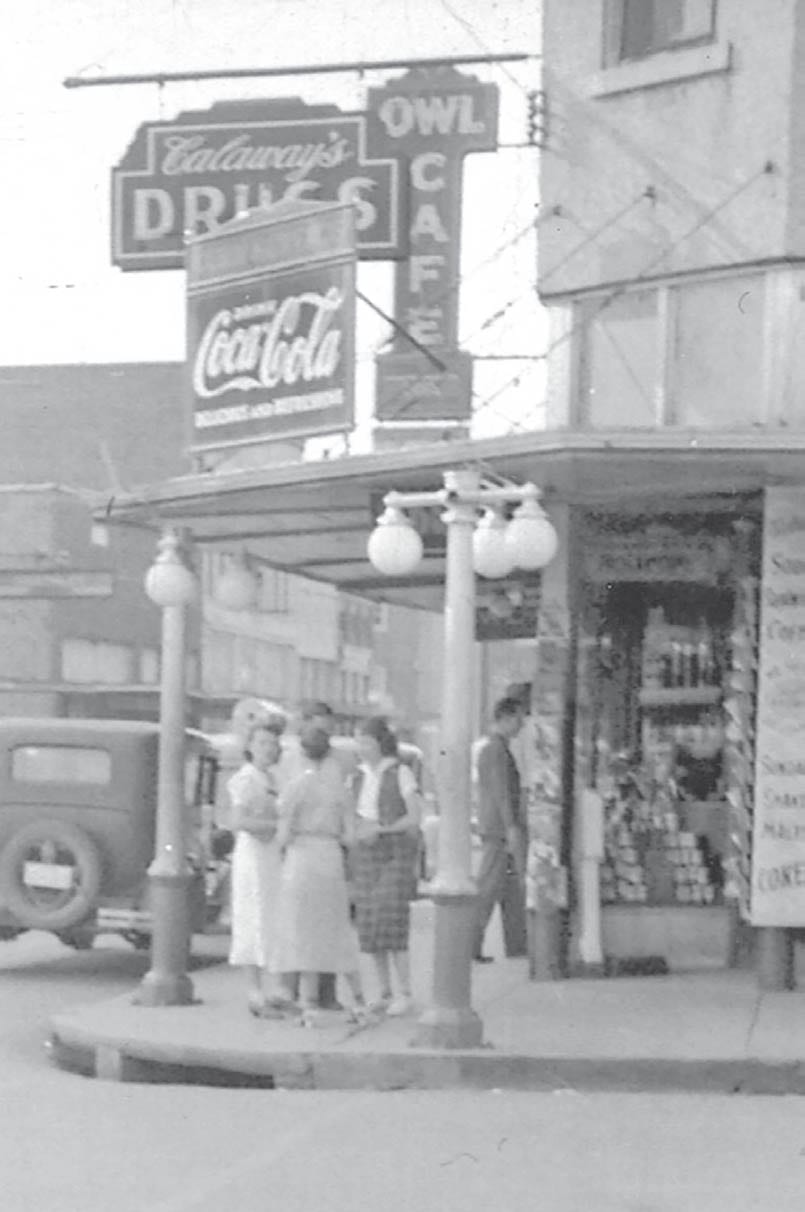 The railroad system became paramount with residents grateful for its presence. It transported them to work, to visit family, to deliver and receive goods, to take soldiers to war and return them, sometimes for their funerals. One could actually order all supplies from a catalog for building a house and they would be delivered. The trains, their schedules and the depot were vital to Conway's people and the reason for the town's existence. In fact, the depot, razed by the city in 1975, was the hub of the town. Today, with a different economic base and culture, a train seems viewed as a noisy hindrance to work or shopping.
Cotton production reigned until the late 1950s. Emily Ledbetter Montgomery, who recently passed away at the age of 99, once related to me her 1930s memories of cotton caravansaries. "My grandfather (Amon Ledbetter) had two cotton plantations down on the river. We lived on Prince Street, and I remember sitting on the porch watching the mule-drawn wagons parading by our house very early in the morning, especially in the fall. The sound of mule shoes and wooden wagon wheels continued on our gravel road until around noon. They were coming into town to sell cotton and buy farm and home supplies before going home. In late afternoon, the wagons traveled back to the river, getting home about midnight."
The 1920s through 1945 were hard times for the entire nation as they encompassed World War I, the Great Depression, the "Dust Bowl" and World War II. The shock of that war came to our own backyard as Conway and Faulkner County lost many military patriots. America learned to make do or do without as our citizenry united in grieving and surviving. We refused to let our enemies get the upper hand, an attitude that actually invigorated our country.
Unbelievably, it was music, movies and dance that distracted Americans during those years. In Conway, the two theatres, the Conway Theatre and the Grand Theatre, showed the latest movies and occasional live entertainment. On the upper floor of the Halter Building at Front and Oak could be heard the music and dancing from Teen Town, a spot acquired by parents for teens to expend their energy. With no air conditioning, the windows were flung open and popular tunes were dispersed citywide.
When some young people could wrangle the use of their family cars from their parents, they would cruise "The Circle." This route began at Greeson's Drug Store. It was there where a teenaged Eleanor Opitz met her future husband, John Henry Opitz. Eleanor was a vibrant person who remembered Old Downtown Conway and the townspeople better than anyone else. In 2010, she was still known for being able to accompany someone on a walk of the downtown streets and show where businesses and homes were in her youth and even before and after.
Eleanor would close her eyes and say, "We're walking north on Chestnut Street. On our right is a large frame house, then there is a lot that is vacant except for another frame house. This is where the St. Joseph High School would someday be built." She would continue her mental route of houses to Main Street and end with, "You are now only one block away from the Center of the Universe, Greeson's Corner!"
Helen Speaker Benafield and her sisters, Barbara and Jenny, were of the same generation. Their mother, Clara, was a homemaker and their father, Ed Speaker, owned Southern Realty Co. on Front Street. Their grandmother, Mary Josephine Harrod Markham, owned and operated Markham and Sons Feed Store on Oak Street after her husband died. She lived with her elderly mother in a small yellow house next door to Conway Corporation. Another yellow house down the block had a chicken yard and Helen's grandmother would throw scraps to them over the fence.
Helen says, "The feed store had a back entrance. On Saturdays, buses would bring people from the county to town. The store had nail kegs for farmers' wives to sit on while their husbands did their buying and selling. My cousins and I would get up in the loft and hide behind printed feed sacks (which would later become our dress fabrics) and look down on the women as they chatted or nursed babies in privacy."
Helen recalls a fascination with Massey Hardware where the storefront windows contained hunting supplies and taxidermically preserved animals. She would roam the streets while waiting for her dad to close, stopping at Massey's windows to wish for one of their duck decoys. One joyous Christmas morning she opened a box with not just one, but two decoys!
Conway was then a place of natives and long-timers comfortable in its particular culture. A population growth in the late 1950s would continue manageably until the 1990s when the city saw financial advantages to change directions. What we now call "big box" stores appeared and the locally-owned businesses were overwhelmed. The landmark Massey Hardware closed. Longtime factories for the middle class closed or located elsewhere. Where we once had every product or service we needed within a square mile, it became necessary to travel miles to find or buy them.
Another 20-plus years and Old Downtown Conway would morph into its current path. The trains zip through with no waves from the engineers. The family-run stores are few, but welcome. Newcomers say they like the "small town feel," while those of us with earlier experiences are gratified to have known our "real" small town in its best of times.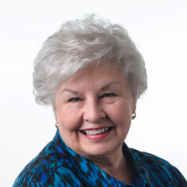 Latest posts by Vivian Hogue
(see all)