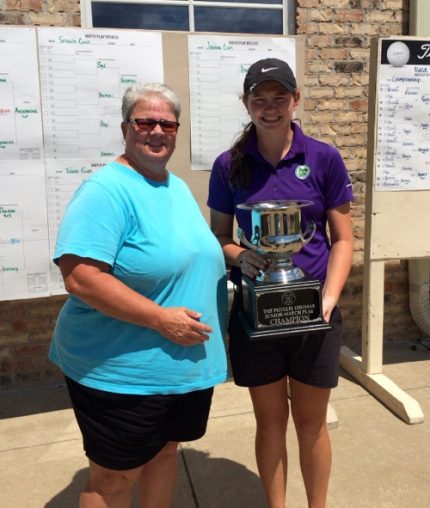 17 Jun

Ott wins AWGA Match Play

Casey Ott won the Arkansas Women's Golf Association Match Play competition last week at Hot Springs Country Club – Arlington Course.


Ott secured the second seed position with an 80 on the first day of competition. The No. 1 seed went to Taylor Loeb of Maumelle. Ott went on in match play to beat Lauren Loeb of Maumelle on Wednesday, 2 and 1; Kate Roberson of Bentonville, 2 and 1, on Thursday; and Katelyn Dunston of Little Rock on Friday 9, and 7.


Ott also won the AWGA designed tournament at Mountain Ranch on May 16 at Fairfield Bay with a score of 72.


Ott is representing Arkansas at the Tri-States competition this week in Alexandria, La. The Arkansas team won the match play style competition against Mississippi and Louisiana teams.