23 Mar 2018

Orzo perfect for any season

While there are days when winter seems to linger on, an occasional 70-degree day sprinkled in the weather pattern brings to mind the healthy days of salads and garden vegetables.

Whereas, the garden produce is yet in the future, it's definitely time for health and wellness to follow the December violations in our diets!

Orzo is one of our all-time favorites. A tiny, rice-shaped pasta, it is adaptable for any season. Its light texture can be paired with a great vinaigrette and herbs. Orzo offers a great variety of flavors and textures to the discriminating palate!

Orzo is the Italian word for barley, a reference to the pasta shape and size that resembles the barley grain. It is most often used in soups, but orzo pasta salads are a delightful change to cold rice salads. Pasta salads are light, but nourishing dishes, and the mixture of vegetables, meats and fish can be a matter of choice.

The recipe given below of Orzo Confetti Salad is one that can stand alone or be paired with diced/julienned chicken, beef or delicious grilled fish. It's the perfect main entre!

Orzo Confetti Salad

1 1/2 cups uncooked orzo (rice-shaped pasta)

Salt

Dressing:

3 tablespoons white-wine vinegar

1 tablespoon Dijon-style mustard

6 tablespoons olive oil

1/3 cup finely chopped carrots

1 plum tomato, seeded and finely chopped

1/3 cup finely chopped sweet green pepper

1/3 cup finely chopped celery

1/3 finely chopped red onion

1/3 cup minced fresh parsley

Freshly ground black pepper

1 to 2 heads Belgian endive, leaves separated

1 to 2 heads radicchio, leaves separated

Bring a large saucepan of water to a boil over high heat. Add orzo and 1 tablespoon salt and boil for about 8 minutes, or until pasta is tender but still slightly firm. Turn orzo into a sieve, rinse under cold water to stop cooking and drain well.

In a small bowl, combine vinegar and mustard, then whisk in oil. Bring a small saucepan of water to a boil over high heat, add carrots and blanch for 2 minutes. Drain in a colander.

In a large bowl, combine orzo, carrots, tomato, green pepper, celery, onion and parsley. Add dressing, season with salt and pepper, and toss to combine well. Serve with endive and radicchio.

Eggs Mimosa with Curry Mayonnaise

8 eggs

1 cup cooked orzo pasta (according to package directions)

1/2 cup toasted pine nuts

3 tablespoons of fresh basil

Curry mayonnaise (recipe follows)

1/2 cup vinaigrette dressing (recipe follows)

For curry mayonnaise:

1 onion, finely chopped

1 tablespoon oil

1 tablespoon curry powder

1 1/2 cups mayonnaise

For vinaigrette dressing:

2 tablespoons vinegar or 1 1/2 tablespoons lemon juice

Salt and pepper

2 tablespoons Dijon mustard

6 tablespoons oil

Hard-boil the eggs, peel them and leave in cold water.

In a small bowl, whisk the vinegar or lemon juice with the salt, pepper and mustard. Gradually whisk in the oil in a steady stream until the vinaigrette is blended and thickened. Taste for seasoning.

For the curry mayonnaise, fry the onion in the oil until soft but not brown. Stir in the curry powder and cook gently, stirring for 2 minutes. Let the mixture cool, then stir into the mayonnaise. Work it through a sieve; taste for seasoning.

For the salad, add 1/2 cup toasted pine nuts and 3 tablespoons of fresh basil to the orzo pasta. Pile orzo in the center of a round dish. Reserve two eggs; arrange the rest of the eggs, boiled, peeled, cooled and split in half on top of the orzo. Coat them with the curry mayonnaise. Sieve the yolks from the remaining eggs, scattering a little on top of each coated egg. Chop the whites and sprinkle between the eggs. Decorate with watercress, if desired. Serve with vinaigrette dressing.

Cheesey Orzo

2 tablespoons extra virgin olive oil

1/2 small onion, chopped

2 cloves garlic

2 cans (14 oz.) chicken stock

2 cups orzo pasta

1/2 cup grated Parmigiano cheese

Salt and pepper to taste

Preheat 8-inch pot. Add oil, onion and garlic and sauté 2-3 minutes. Add chicken broth and bring to a boil. Stir in orzo. Cook covered for 15 minutes. Add cheese, salt and pepper to taste.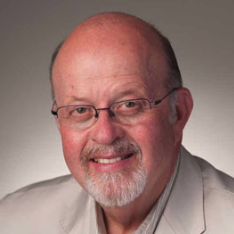 Latest posts by Don Bingham
(see all)