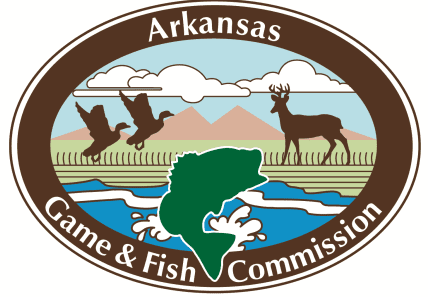 12 Apr 2017

Organizers choose early date for Hot Springs fishing contest

For five years, the annual Hot Springs Fishing Challenge has drawn anglers to lakes Catherine and Hamilton in search of prize-winning fish from May-July. Each year, the largest prize-winning fish, "Big Al," has eluded anglers. This year, Visit Hot Springs, the sponsors of the event, have stepped things up in pursuit of the evasive fish.

In addition to upping his bounty to a massive $15,000 prize, the visitor's bureau decided to move the dates for the challenge to begin in April and end in June.


The challenge has traditionally been held May through June, which are peak tourism months.


"This year, the contest will start in April, one of the peak fishing months, and likely will bring in better tag returns," said Brett Hobbs, Arkansas Game and Fish Commission fisheries supervisor in Hot Springs. "We may have a better chance of seeing Big Al caught, with abundant anglers on the water in April."


The Arkansas Game and Fish Commission's Andrew H. Hulsey Hatchery in Hot Springs provided most of the tagged fish, 61 in total. Largemouth bass, white bass, walleye, bluegill, channel catfish and crappie were all tagged. Some of the tagged fish were collected during spawning projects earlier this spring, while some were collected via electrofishing.


Hobbs says the contest kicked off April 1, and he knows at least one tagged fish has already been caught.


"A tagged bluegill was caught on the first day of the promotion on Lake Catherine," Hobbs said.


As far as the rest of the fish, even the biologists tagging them couldn't tell you which ones are worth the big money.


"We help by gathering up the fish for the promotion, tagging them with numbered tags and delivering them to boat ramps on Lake Catherine and Lake Hamilton," Hobbs said. "Two volunteers for the City of Hot Springs place all the fish in random locations of the lake, and the visitor's bureau decides what numbers get what prizes."


Hobbs says 40 of the fish went to Lake Hamilton, while 21 were shipped to Lake Catherine. The fish were tagged with a thin, purple tag next to their dorsal fin that includes a prize number and a phone number to call and verify the catch. The City of Hot Springs verifies and completes tag rewards.


In addition to Big Al, four tagged fish are worth $5,000 each, 46 are worth $1,000 and the remaining 10 are worth $500 each.


All involved in the tagging and release, all employees and immediate family members and household members of the Hot Springs Advertising and Promotion Commission and Hulsey Hatchery staff are ineligible to win. The contest ends at 5 p.m., Friday, June 30. If all tagged fish are caught, $86,000 will be awarded to lucky anglers.


Visit hotsprings.org/events/event/2390/ for complete rules and details of the promotion.