30 Jun

On a musical mission

Ann Gao uses her musical talents to bring joy to senior adults, and their encouragement fuels her desire to perform.

Since March, the 17-year-old has founded the "Our Songs Project" which has presented more than 45 music concerts at 25 senior living and nursing facilities. A natural leader, Ann has inspired 75 youth performers to join the project. She herself is a talented flute and piano player who takes private lessons.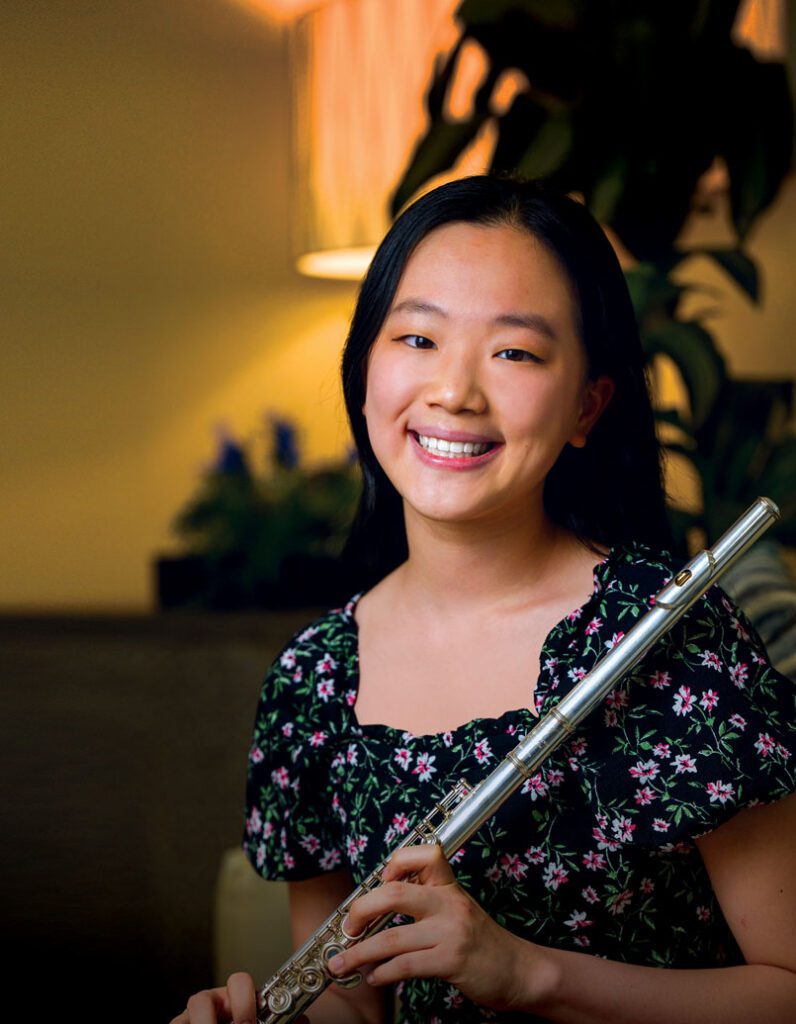 "I started learning music when I was five, and I loved performing and getting positive responses from my audience," Ann said. "When I was younger my local piano teacher, Linda Kennedy, and my middle school band would go to nursing homes, schools, and hospitals, and it made me fall in love with playing piano and flute for my community."
When Ann started high school, the COVID-19 pandemic hit and her performance opportunities dwindled. She missed them. "In March, I wanted to revive playing for the community," the incoming senior said. "It started really small, and after our first few concerts our audience members were so kind and supportive that we wanted to make this bigger."
Ann reached out to friends who play instruments with her in the Little Rock Central High School band under the direction of Brice Evans. As they joined in, they invited their friend groups. Now at 75 performers, leadership roles have been assigned. As the "Our Songs Project" director, Ann focuses on planning concerts by reaching out to senior living centers. There are also project managers who oversee communication with the group via email, while other project managers record performances or create programs. There is also a member who handles social media and the new website, oursongsproject.org.
Many would ask, how you can motivate 75 teenagers to coordinate 45 concerts for senior adults over a four-month period? Ann would tell you that it's a gift from the performer to the audience, and the audience reciprocates with smiles, affirmation and sometimes tears.
"Generally, in Arkansas, our older residents are sort of a marginalized group and rarely have visitors or entertainment," Ann said. "It is really fulfilling to be able to play for an audience who really appreciates our work because we practice every day."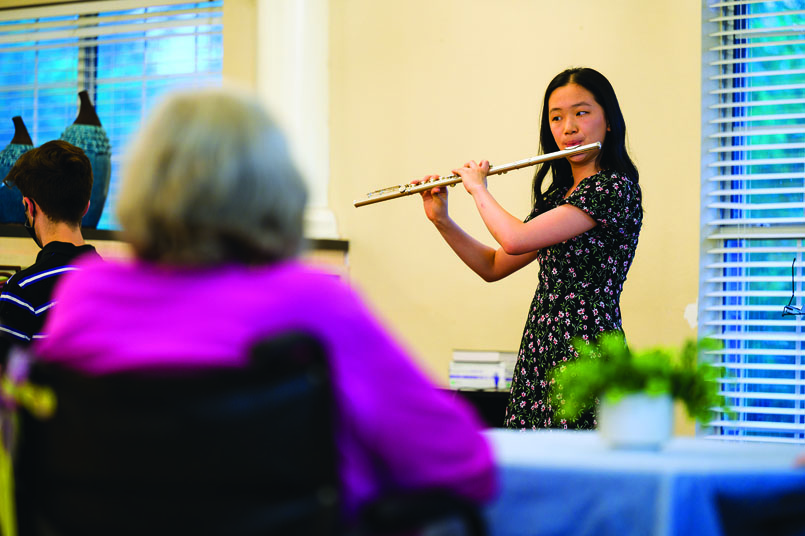 The teen recalls many meaningful moments, but one stands out. "At our first concert at Woodland Heights, my friend Jessica Doss was singing 'Amazing Grace' and I saw a lady in tears. As young musicians we have been learning music and for so many years we have had such a power to make people smile, cry and recall memories, and we hadn't had the opportunity to use it."
This summer Ann is also reading and dancing ballet. Because she is interested in the medical field, she is volunteering at UAMS through the HEALERS (Health Education Active Learning Experience for Regional Scholars) program, which is a hands-on, interactive program open to junior and senior high school students in Pulaski County.
She is grateful that her parents, Yang Ou (mom) and Jun Gao (dad), started her on piano at a young age. "They have encouraged me on my entire musical journey," Ann said. Her brother, Joshua Gao, will be a sophomore and he also performs through "Our Songs Project."
This is the third consecutive year that Ann will be the drum major for her high school band. There are tryouts each year. She takes piano from Naoki Hakutani, a piano professor at University of Arkansas-Little Rock, and flute from Dr. Carolyn Brown, a flute professor at the University of Central Arkansas.
Ann continues to plan performances in the region and looks forward to entertaining senior community members.
"Their praise inspires us to keep getting better at our instruments," Ann said. "Specifically, since we are all young, bridging that gap between the youth and the elderly is really important. We enjoy speaking with them because they are older and wiser, and they really give us a lot of support."