11 Apr 2022

Omelets with Toad Master returns

Posted at 8:32 PMh

in

News

CONWAY — Milestones Services, Inc. will host the annual Omelets with the Toad Master benefit event from 8 to 11 a.m. on Sunday, May 1 at The Brick Room. The fundraiser is a sanctioned event of Toad Suck Daze and supports high-quality educational and therapeutic services to help children with developmental delays and disabilities reach their potential.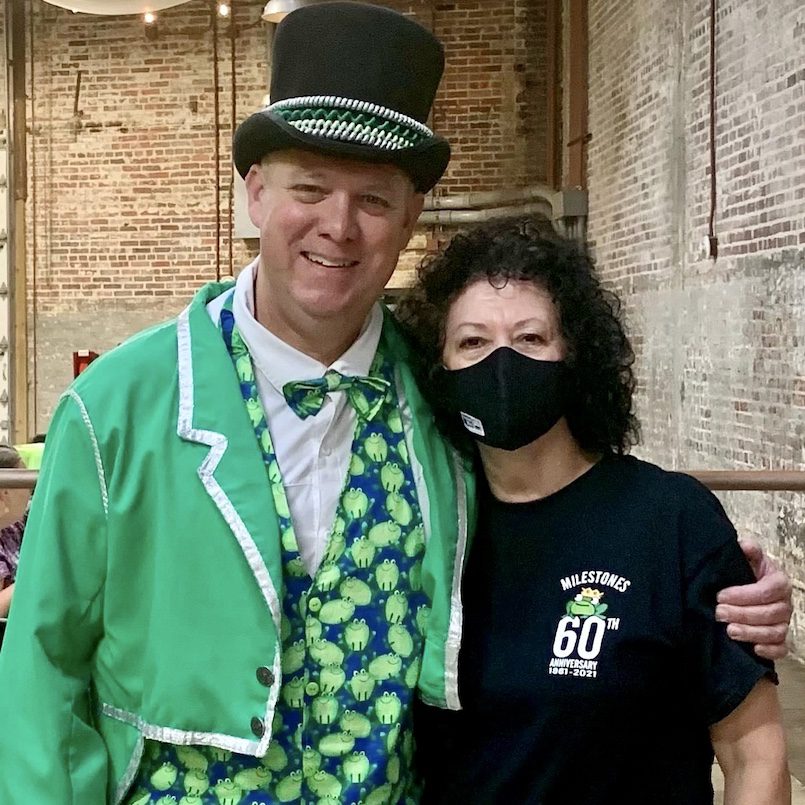 The Toad Master, Brain Ratliff, is excited for another omelet breakfast. "If doing the Toady Woady seems to be a great reason to come downtown for Omelets with the Toad Master, then just imagine how much better it gets knowing you're helping Milestones serve families all over Faulkner County!" Ratliff said, "Milestones has been serving families here in Faulkner County for more than 60 years! On May 1st, let them serve you at Omelets with the Toad Master!  What a delicious way to support Milestones!"
Omelets with the Toad Master features omelets prepared by local celebrity chefs, appearances by the Toad Master, and specialty coffee drinks prepared by event sponsor T.H.I.N.K. Coffee and muffins donated by Patticakes. Milestones, formerly known as the Faulkner County Day School, hosted an omelet breakfast in Conway for nearly 30 years as the organization's annual fundraising event. Last year, the nonprofit organization celebrated its 60th anniversary, having provided services to children and adults in Faulkner County since 1961.
This year is executive director Randy Ohlde's first year in the role. "I'm looking forward to seeing the smile on everyone's face and being able to mingle with people in the community," Ohlde said. "With the pandemic calming down, we are beyond grateful to be able to celebrate another year of Omelets with the Toad Master with our kids, families, staff, and community who came together through so many challenges."
Tickets are $10 for adults and $5 for children and are available online at milestonesconway.org/donate-2/. Supporters are encouraged to purchase their tickets in advance. Takeout options are available.
For more information about Milestones or Omelets with the Toad Master, contact Randy Ohlde, executive director of Milestones Services, Inc. at [email protected] or 501.329.8102. You can also visit milestonesconway.org or at facebook.com/milestones.services.inc.