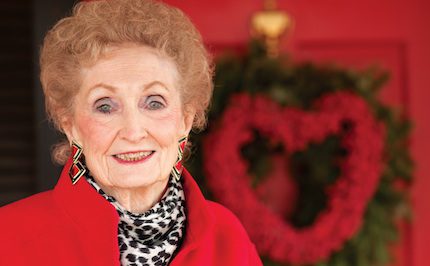 15 Jan 2018

Olympics a twice in a lifetime experience

by Aaron Nolan


Once in a lifetime is only supposed to happen once, but somehow, some way, a kid from Maumelle, who graduated from the University of Central Arkansas, is getting a twice in a lifetime chance.


In August 2016, I was asked to be a part of Nexstar Media Group's Olympic Team in Rio de Janeiro. For three and a half weeks, I was in Brazil. I went to Christ the Redeemer, the Selaron Steps and, of course, the world famous Copacabana Beach, but the work at hand was covering the Summer Games.

Again, I never thought my career would lead me thousands of miles away from home and telling stories of world class Arkansas athletes, but every morning and every night I was live on KARK from the Olympic Park in Rio.


One memory from those Games I'll never forget, is sitting in the International Broadcast Center watching North Little Rock's Jeff Henderson long jump for gold. Weeks earlier, I had met his mother who is still battling Alzheimer's, and by the end of the competition, most of the people in the newsroom had become Jeff fans because of his story. Then he did what he told his mom he was going to do, Jeff Henderson became a gold medalist. No doubt it was a chill bump Olympic moment for this Natural State reporter.


When I got back and hugged my wife and two daughters, I thought, "what an accomplishment," a bucket list item was crossed off.


Less than a year after landing back at home at the Clinton National Airport, my boss tapped me on the shoulder and said, "You wanna do it again?" The team was getting back together, this time heading to PyeongChang, South Korea, for the Winter Olympic Games. After several days of intense thought, prayer and conversations with my wife, Ashley, we decided this second Olympic opportunity was too good to pass up.


In February, I will leave with five other Nexstar reporters from around the United States, heading to the Korean Peninsula. Over the last few months, the team has been preparing for the long road ahead with meetings in Little Rock, photo shoots in Lake Placid, N.Y., and countless cross country conference calls. The goal, much like in Rio, is to bring local stories from South Korea to you.


Arkansas has two athletes to cheer for in the Winter Games: Brittany Reinbolt of Searcy is on Team USA's Women's Bobsled Team, and she's in a great position to make the Olympic Team; and Dominik Maerki, who lives in Fayetteville, is on Team Switzerland's Olympic curling team. I've already talked to both athletes who are excited to represent their respective countries, and Arkansas, half a world away in PyeongChang.


Two Olympic Games in one lifetime. For me, these are my gold medal moments.