26 Apr 2020

Olympic dream: Wooster's Browning looks to next year's games

by Donna Lampkin Stephens

She's finally reached her goal, but Wooster's Kayle Browning will have to wait a while to actually experience it.

Browning, 27, made the USA Women's Trap Team for the 2020 Summer Olympics when she won the two-stage U.S. Olympic Team Trials for Shotgun in Tucson, Ariz., in February.

But with the coronavirus pandemic wreaking havoc across the world, the Tokyo Games, scheduled for July 24-Aug. 9, have been postponed.

On March 24, Japanese Prime Minister Shinzo Abe announced the Games would be held by the summer of 2021.

"I think it is best for everyone's health and safety to come first, so the postponement is OK with me," said Browning, an alternate for Team USA in 2012. "I don't have an answer as to when the games will be rescheduled yet, but it is a unique and cool opportunity to be able to have extra time to train for the Games."

Browning began shooting when she was about 8. Her father, Tommy Browning, won five national championships in the National Sporting Clays Association, which is not an Olympic event. She made the open women's All-American team at 12 before making the switch to the international trap game, which includes 15 machines in an underground bunker. A computer sets the targets, which can range from 45 degrees left to 45 degrees right, from one meter to three meters high — at 75 mph.

Browning progressed from USA Shooting's Junior Olympic team to the National Development team to the National and World Cup teams before attaining her Olympic dream.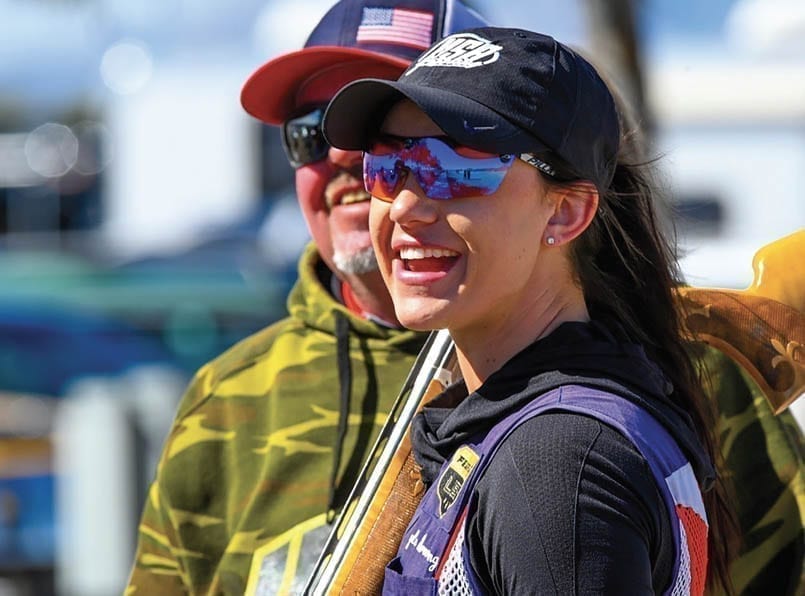 As a 2012 alternate, she took bronze in a pre-Olympic competition in London. In 2016, she finished third in the Trials, but there was only one spot available.
For 2020, Team USA is made up of two women and two men — the first time the Americans have fielded a full team since 2008.
Browning took gold in the first half of the Trials in September and extended her lead through the second half.
Approximately 250 countries compete in Olympic-style shooting, but the field for the Games is limited to fewer than 30 countries.
Browning said during the shooting season, which runs January through September, she travels overseas with her team about once a month. Between that and training camps, she's away about two weeks a month.
Her training includes weight training for specific muscles and eye exercises/sensory training to help with balance and response time. She lives near the training facility her father built several years ago. "I literally can walk 15 steps out my front door and train," she said.
She said traveling was the best part of her sport. "I've been to over 17 or 18 countries now. I've gotten to see the world with it."
Tokyo will be her first time in Japan except through the airport.
Browning, who earned a degree in interior design from the University of Central Arkansas, met her boyfriend, David Radulovich, through her sport. He's a competitive sporting clay shooter from Ohio. She flips houses around the 501 when she's not shooting, but she's making a living with her guns.
"If you'd asked me that maybe five years ago, I probably would've said I'd go a different way and find something else to do," she said. "But I've kind of made a career out of it. Sponsorships have incentives, and if you're on Team USA, there's a stipend."
When she was 17, Browning told a reporter that she never told herself before a competition that she had to hit a certain score. "If you do, you beat yourself," she said then. "You just go out with a clear mind and be your best. Whatever happens, happens."
At 27, she still has that same mindset.
"I don't know that talent-wise I'm any better now, but mentally, I definitely am," she said. "When you get older, certain things don't bother you like they do when you're a teenager. Aging and experience and learning how to compete make a big difference."
She has a similar goal whenever the Tokyo Olympics happen.
"I'm really hoping just to be able to enjoy the whole experience," she said. "I hope my family can come. By not putting too much pressure on myself, I will do better. If I win, I can celebrate afterward."
Even delayed, she'll have plenty of company.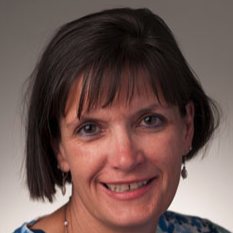 Latest posts by Donna Stephens
(see all)