08 Feb 2023

Olivia Williams – St. Joseph (501 Basketball Team 2023)

For Olivia Williams, just getting on the court for the St. Joseph Lady Bulldogs every night is the first win.

"I have been dealing with rheumatoid arthritis since I was 10 years old," Williams said. "It can be a daily and nightly struggle, with a regimen of doctor's visits, medications, x-rays, blood-work, injections, ointments and soaking. My doctors want me to reduce any impact on my joints such as jumping rope and lifting weights. I love sports, so this is a struggle. We may not always win, but I feel like it's a win just to be able to get out there and play for my school."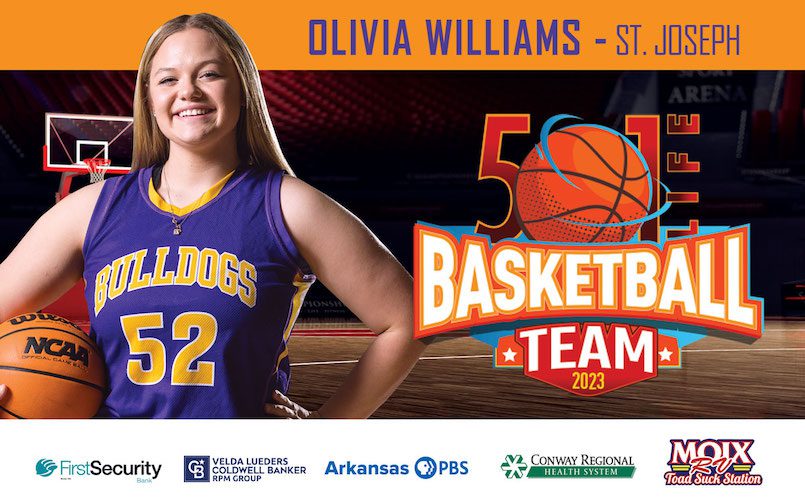 Williams grew up watching her three older siblings play basketball, and she heard the story of her parents' playing days in college (father at Crowley Ridge and mother at the University of Central Arkansas).
"I started playing at the Boys and Girls Club in third grade as well as doing the Little Dribblers program since kindergarten at St. Joseph that we helped my mom start, and I still help with it," Williams said.
Austin Neumeier, is in his first year coaching with St. Joseph, confirms that Williams has been a big help.
"When I got here, I was told she would be a big help to me as a player and almost like an assistant coach out there on the court," Neumeier said. "She is very versatile. She can score inside and out. She battles through plenty and is just a tough player."