31 Dec

'Old places have soul'

By Vivian Lawson Hogue

"Change" is one of those words that can have many meanings. It can be good, bad, sudden, slow, better, worse, monumental, minor, planned, unplanned, total, directional, or gradual. Some are reversible; unfortunately, many are irreversible. Today, the popular thing is to call it "progress," but even that word can be vague or have various meanings, noticeably downward or upward.

Changes are obvious in the experience of a native of Conway, Arkansas, and America. This became more apparent recently as I perused some early pages of our local newspaper. I thought our reader friends and "newbies" might want to see what changes our town has endured.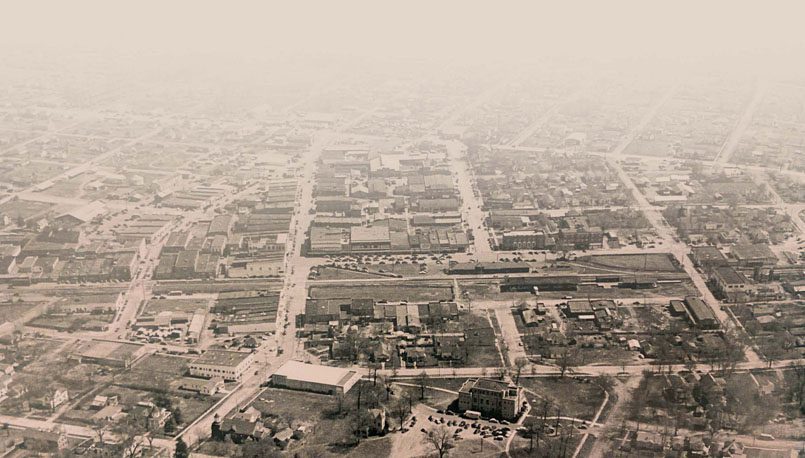 1895: In one issue was a simple notice that said, "Conway needs a tailor, a tannery, water works, a bathhouse, steam laundry, wagon factory, flour mill, furniture factory, steam bottling works and wholesale grocery house." They eventually acquired all but the bathhouse. It said we already had two hotels, a bakery, a bookstore, cotton gins, restaurants, one male college, two brass bands, one female college, and 10 preachers. Oh yes, and "scores of pretty young ladies." The lack of mentioning "scores of handsome young men" didn't sound promising.
1910: The Grand Opera House was built. Two years later, it became the Grand Theater with a stage and sound system. It existed until 1956, leaving the Conway Theater to garner movie attendance.
1913: After several versions of street lamps on wooden poles, the city purchased 50 iron columns, each with a cluster of four 60-watt white globes. The Conway Electric System held a formal opening of the "New White Way" that was attended by about 2,000 people. The community band and Hendrix College band marched everyone to the fairgrounds. For what purpose was not mentioned. Another system with steel, fluted poles installed in concrete foundations arrived in 1948.
1914: World War I was coming up, but sugar had advanced in price. One store was selling 20 pounds for $1.00. Then during the next war, they rationed it.
1924: The 1907 Arkansas State Normal School changed its name to Arkansas State Teachers College. And it wouldn't be the last time.
1930: A list of major businesses stated that they would be closed in observance of Good Friday. Apparently it was agreed upon that loss of profit was not a problem when abiding by personal and honorable principles. I have never found a notice saying why that concept fell out of favor.
1935: An ad for Cox's Drug Store, phone number 3, had five rolls of toilet paper for 29¢, and Evening in Paris perfume worth $1.65 on sale for $1.10. Some folks still recall that blue perfume bottle with its strong smell that surely permeated plaster walls after first dissolving wallpaper glue.
1938: "Dancing at Squirrel Hill is Stopped." A filling station and roadhouse on Highway 64 was considered to be a nuisance and was padlocked by law officers. No details, but I'd say they hadn't seen anything yet.
1942: World War II gas rationing began. Along with tire rationings as well, it is difficult to imagine current local conditions if workplace commuters encountered these dilemmas.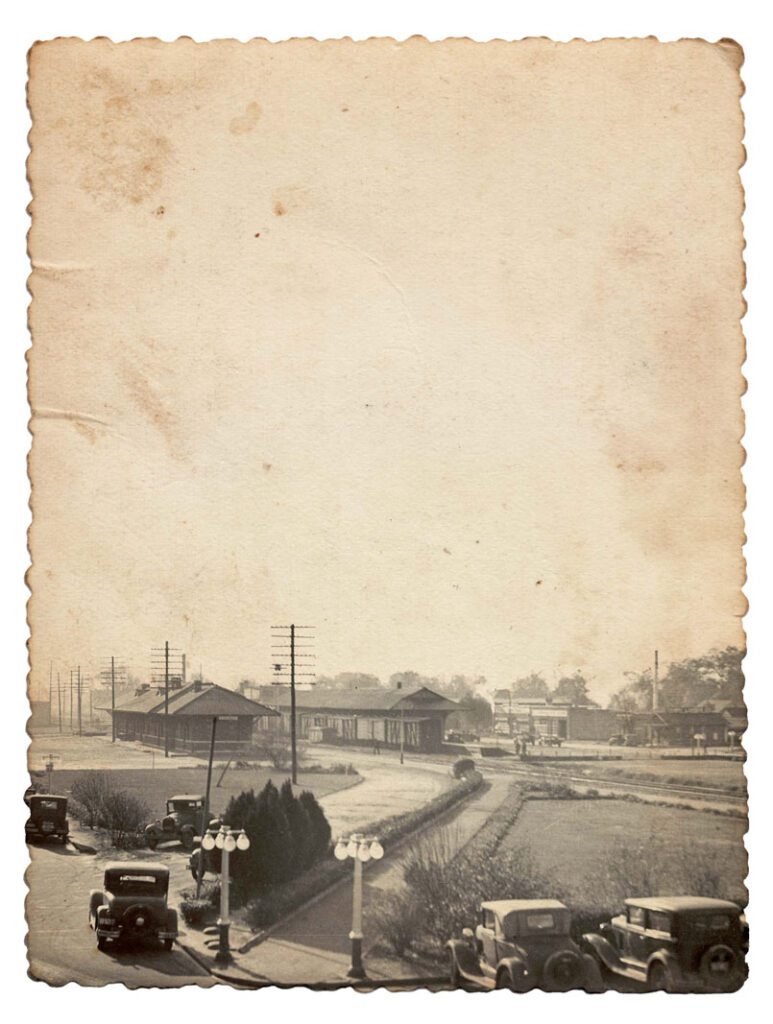 1943: "Old Hardware Business Sold to Competitor." The Grummer Hardware Co. at Oak and Chestnut was sold to Walter Massey. "Hardware" was misleading, because whatever you needed, this store had it, be it guns, ammo, seeds, fresh pecans, onion sets, belts, dynamite, kitchen supplies, heating stoves, and hunting caps. Central to its existence was an iron stove, where overalled men sat around it "chewing the fat," smoking hand-rolled cigarettes, and telling tall tales. Many of us say if the store were to return, it would be an even more popular place.
Also 1943: I was born in the small Dickerson Clinic on Center Street, the last of five children and the only female. The youngest brother was less than thrilled with the change of losing his place as the baby. He reluctantly came to the clinic with our father for the inevitable, dreaded viewing of the new invader. While my parents chatted, my 4-year-old brother managed to loosen and remove a large fabric-covered button that was used in the construction of cotton mattresses of that time.
His lifelong trait of curiosity apparently prompted him to see if he could swallow it. It was a success until he started choking. My mother, almost age 43 and in her postpartum condition, grabbed him by the feet, turned him upside down, and whacked him on the back. Out the button popped, rolling casually across the floor in no worse condition. No wonder I was last on the list.
1951: "City's First Signal Light Installed." It was installed at Harkrider and Oak to help with the "heavily traveled" highway. That right there deserves at least a chuckle. They hadn't seen "heavy" yet. But our then-town had not yet seen nor heard of roundabouts or orange barrels, so we were given a 70-year reprieve.
1954: The cost for regular gasoline was at a new low in town with a price of 24.9¢ a gallon. Today's local current price is around $2.90 and counting.
In summary, most of the components of our earlier town that we long-timers miss were certainly not ever in prime shape, but they were comfortable. We and our town were friends, knowing what to expect and forgiving faults. But changes come to our world, our bodies, our souls. Cities and people can change and still maintain their identities. John Steinbeck posed a question in his book, "The Grapes of Wrath." It was, "How will we know it's us without our past?" It's easy. Just ask someone who still has gas-rationing stamps, old war-time photos, or funny downtown or farm stories.
They know who we were.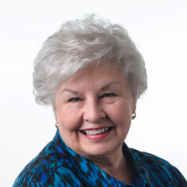 Latest posts by Vivian Lawson Hogue
(see all)