28 Feb 2022

Nurses Honor Guard celebrates lives of Faulkner County nurses

By Meagan Lowry

Faulkner County finds itself home to the newest chapter of the Nurses Honor Guard. Vickie Buckner, a nurse of nearly 30 years in Central Arkansas, has taken on the task of creating an honor guard for the profession. A Nurses Honor Guard is a group of nurses who come together to honor a nurse at the time of their death.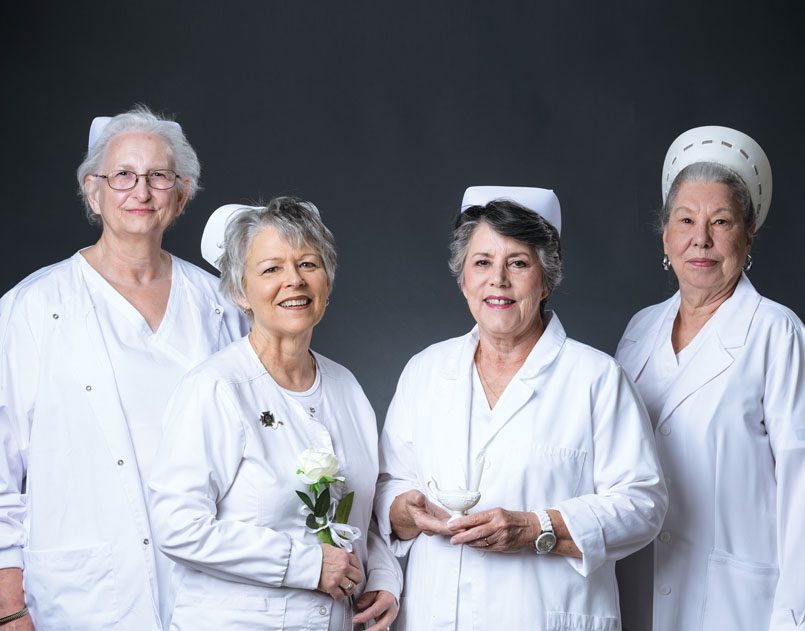 A Nurses Honor Guard is similar to a Military Honor Guard in which they release the deceased nurse from their duties. "It has happened in the Northern States for several years, but no one knew much about it in the Southern States," Buckner said. She learned about the Honor Guard while attending a nurse's funeral a little over a year ago, and she instantly knew that she "had to know more about it." Once Buckner learned what it entailed, she felt compelled to bring the service to the nurses of Central Arkansas.
When a Nurse receives their diploma, they repeat the (Florence) Nightingale Pledge, a modified version of the Hippocratic oath specifically for nurses. A nurse pledges their life to the service of others, and if the past two and half years of this pandemic have shown us anything, it's that nurses have genuinely put themselves on the front line. They have lived their oath. They have served faithfully.
The Nurses Honor Guard is typically composed of four nurses dressed in white. The nurses come together and repeat the Nightingale Pledge while holding the nursing lamp and a white rose. Afterward, they release the deceased nurse from their commitment and present the family with the lamp and the rose. "Families seem really touched by this service," Buckner said. "This service isn't just for the nurse who passed, and although they are the main person to sacrifice for the profession, they certainly don't sacrifice alone. Their families also sacrifice, and so this service is a thank you to them as well."
While the Conway chapter is new, it has been in the works for over a year. The Conway Nurses Honor Guard performed their first ceremony last month, and it was a bittersweet affair. The nurse they honored was one of the first nurses in Faulkner County to join forces with Buckner to bring the Honor Guard to life. "It seemed like a wonderful, full-circle moment and a lovely way to pay tribute to a woman who spent her life in the service of her profession," Buckner said.
This service is free and can be added to any nurse's funeral or memorial (including Licensed Practical Nurses, Registered Nurses and Advanced Practice Nurses).
Local funeral homes have information on-hand, or families can send an email to [email protected]