12 Apr 2023

NPC falls to top-ranked Aggies

TISHOMINGO, Okla. — The National Park College (NPC) Nighthawk softball team (23-15, 7-5) dropped its NJCAA Region II series against No. 1 Murray State College Saturday, falling, 10-2, in both games.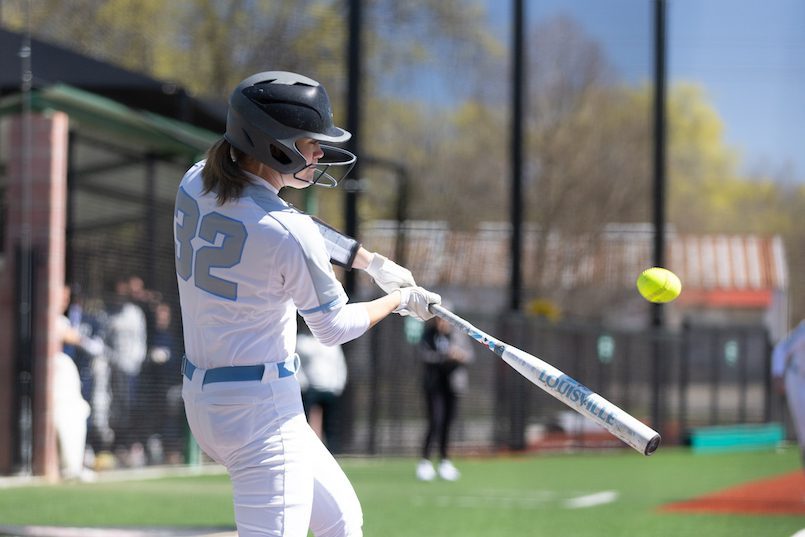 A seven-run inning spelled doom for the Nighthawks in the opener, with the undefeated Aggies putting the game away in the fourth inning. NPC plated its only two runs of the game in the fifth inning on an RBI groundout from sophomore center fielder Emma Hayes (Munford, Alabama) and an RBI single from freshman second baseman Reagan White (Carrollton, Texas). With two runs scored in the bottom of the sixth inning, however, Murray State College secured the run-ruled victory.
Freshman pitcher Makenna Keeton (Morrilton) got the start for NPC, allowing five runs on seven hits over three and one-third innings, striking out five. Sophomore reliever Kacey Solida (Texarkana) threw two innings out of the bullpen. Nies led NPC at the plate, finishing two-for-two in the loss.
The Aggies' bats remained hot in the finale, with Murray State College taking a 7-0 lead after two innings and never looking back. Freshman shortstop Logan Nies (Rockwall, Texas) lit up the scoreboard for NPC in the top of the third inning with her team-leading eighth home run of the season. NPC later added an RBI single from freshman third baseman Katie Branch (Waco, Texas) in the sixth inning, but the Nighthawks could not rally back in defeat. 
Sophomore pitcher Jadyn Hart (Magazine) took the loss for NPC, surrendering six runs on four hits with one strikeout in one inning. Freshman first baseman Reagan Torres (Forth Worth, Texas) led NPC at the plate, finishing two-for-three.
NPC travels to Southern Arkansas University Tech in an NJCAA Region II double header today, April 13, beginning at 1 p.m. The Nighthawks return home Sunday, April 16, against No. 1 Murray State College in a double header at Majestic Park beginning at noon. Sunday's games will be streamed live on the Nighthawk Network. 
For more information on schedules, rosters and more, visit Nighthawks softball online. Fans can also follow the Nighthawks all season on social media.