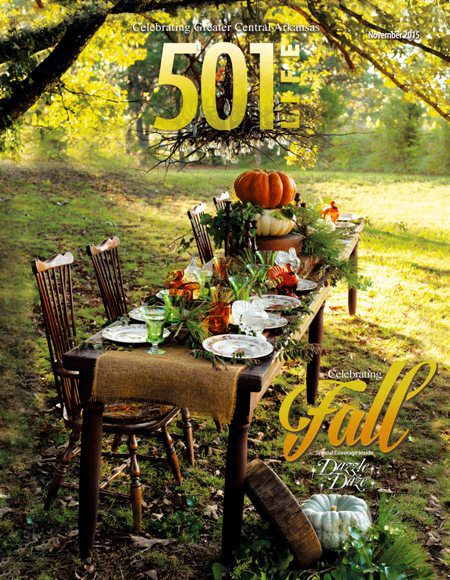 19 Oct

November issue celebrates fall

501 LIFE is celebrating fall and Thanksgiving in its November issue, which is hitting the streets this week.


This edition has several stories related to fall, including beautiful fall foliage photos captured by Linda Henderson. There is also an Entertaining feature by Don Bingham on Thanksgiving dressing.


The fall months seem to have more than their fair share of special events, including the annual Dazzle Daze shopping extravaganza to benefit Conway Regional Health System. 501 LIFE is proud once again to serve as a Presenting Sponsor for the event.


"Whether you're a seasoned veteran of this fun event or a newcomer, 501 LIFE has all the details about this year's Dazzle Daze in a special eight-page insert in this issue," said publisher/editor Sonja J. Keith.


"This month, we're also proud to recognize the servicemen who will be inducted Saturday, Nov. 7, into the Arkansas Military Veterans' Hall of Fame. We admire each of these men and their willingness to go into harm's way that you and I may enjoy the freedoms we have today. We thank them — and the many other men and women serving in our military — for their service."


501 LIFE is distributed through nearly 700 locations throughout Central Arkansas.