18 Sep 2023

North Little Rock Wastewater achieves prestigious awards

Posted at 7:21 PMh

in

News

North Little — The National Association of Clean Water Agencies (NACWA) recently recognized the exemplary commitment of North Little Rock Wastewater (NLRW) by awarding three prestigious Platinum Awards for five consecutive years of impeccable performance in treatment plant compliance.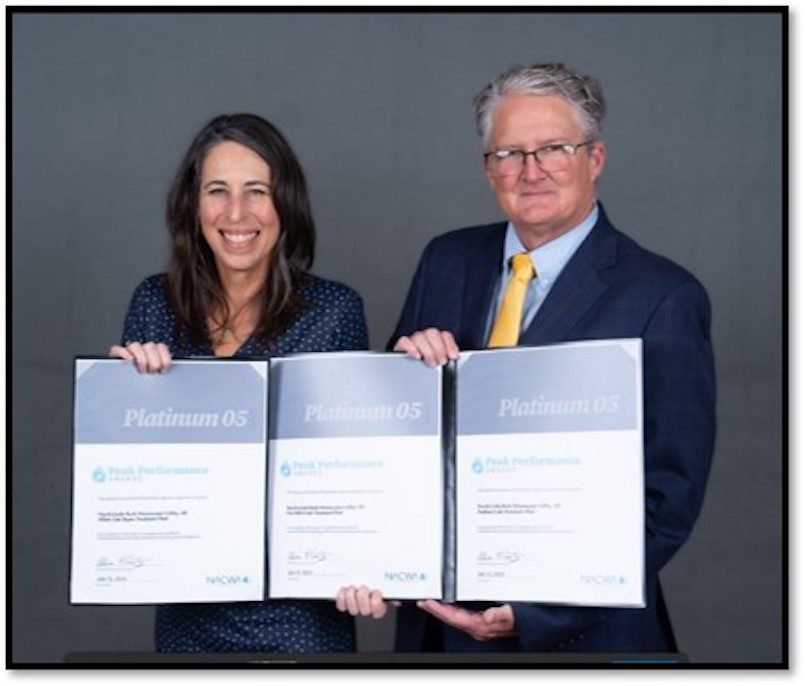 NLRW was recognized at an awards ceremony held July 12 during NACWA's Utility Leadership Conference in Louisville, Ky., to acknowledge and honor the Platinum Peak Performance honorees. This award recognizes excellence in wastewater treatment and compliance. NACWA's highest performance recognition is the Platinum Peak Performance Award, which honors treatment facilities that achieved 100 percent compliance with its federal permit over a consecutive five-year period. This achievement showcases NLRW's unwavering dedication to environmental stewardship and maintaining the highest standards of water reclamation.
Three of NLRW's facilities are shining examples of responsible water management and environmental protection:
Faulkner Lake Water Reclamation Facility: NACWA 2023 Peak Performance Platinum Award winner
White Oak Bayou Water Reclamation Facility: NACWA 2023 Peak Performance Platinum Award winner
Five Mile Creek Water Reclamation Facility:  NACWA 2023 Peak Performance Platinum Award winner
NACWA's Platinum Award is a testament to the relentless efforts put forth by NLRW's skilled workforce, forward-thinking management and cutting-edge technology. It underscores their ability to consistently meet and exceed the stringent regulatory requirements set forth by NPDES permits, resulting in cleaner waterways and a healthier ecosystem.
"We are immensely proud to have received the Platinum Awards. This recognition reaffirms our commitment to safeguarding the environment and providing our community with the highest quality water," said Michael Clayton, executive director at North Little Rock Wastewater. 
"These awards reflect the dedication and expertise of our team as well as our continuous pursuit of excellence in wastewater management."