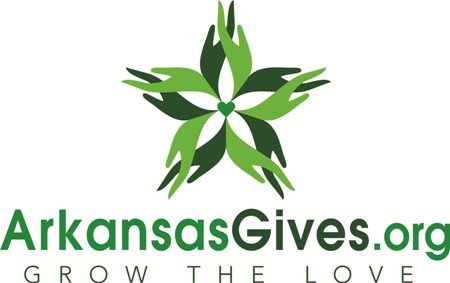 04 Apr

Nonprofits ask for support during Arkansas Gives Day

Arkansas Community Foundation has set a $4 million goal for its second statewide online giving campaign on Thursday, April 7.


Online gifts made through ArkansasGives.org from 8 a.m. to 8 p.m. that day will help nonprofit participants earn additional dollars from a $400,000 bonus pool provided by the Community Foundation.


"Last year, we were able to help more than 350 nonprofits raise $2 million dollars on one day with the first ArkansasGives online event," said Heather Larkin, president and CEO of Arkansas Community Foundation. "This year, we want to continue to help nonprofits statewide grow their giving capacity by participating in ArkansasGives."


First Security Bank is again providing grand prizes for the nonprofits in three size categories who raise the most money and receive the most individual donations.


Faulkner County givers will have an opportunity to stretch their charitable dollars by making online gifts to 41 different participating local nonprofit organizations through ArkansasGives.org. (For a complete list of participating nonprofits, visit https://www.arkansasgives.org/organizations?location_id=23&filtered=true.)


"Your online donation April 7 will help our nonprofits earn bonus dollars from a $400,000 bonus pool provided by Arkansas Community Foundation," said Gloria Cheshier, Executive Director, Arkansas Community Foundation/Faulkner County. "It's one day, one easy way to give. We are thrilled to have ArkansasGives back again this year.


"Last year, we had 20 Faulkner County organizations participate. They rallied their donors and raised over $65,000. This year, we have 41 organizations who are asking everyone in Faulkner County to wake up on April 7, get out their credit card, GIVE generously and sail us over the $100,000 mark" Cheshier said.


ArkansasGives is a statewide event presented by Arkansas Community Foundation in partnership with Arkansas Nonprofit Alliance and AT&T Arkansas.


"We have a little friendly competition going with our Hot Springs (Garland County) affiliate office which has 40 nonprofits in their area to see who can raise the most money. This adds to the spirit of the day."


In Conway, there will be a watch party from 2 to 5 p.m. Thursday at the UCA Outreach Center Downtown on Oak Street. Participating nonprofits will have representatives in attendance and everyone will be watching leader boards.


Among the activities planned Thursday in Faulkner County:


• The Children's Advocacy Center, 574 Locust Ave., will host ARGives Spring Fling from 8 a.m. to 6 p.m. with refreshments to those who stop by to give at a giving station (complete with laptops). Participants will be able to place their handprint on the border of a fence panel painted with chalkboard paint to be used in the garden. The sign will say, "ARGives 2016 – I Gave!" and will be in the garden for every child and family who comes to the center to see how much people care.


• Faulkner County SPCA will be at the Harp's Store in Mayflower from 8 a.m. to 8 p.m., selling baked goods and reminding all to donate on ArkansasGives.


• Deliver Hope's Rock-A-Thon begins at 9 a.m. at the fountain in Rogers Plaza in Downtown Conway. This all-day event will feature a rocking chair marathon. A "donate now" station will be at the Conway Area Chamber of Commerce.


• The Arkansas Gives Faulkner County Watch Party, sponsored by the Arkansas Community Foundation/Faulkner County, is 2 to 5 p.m. at UCA Downtown. There will be a "donate now" station, goofy photo booth, food, entertainment, door prizes and lots of fun! There will be dancing, singing, music and food demos provided by the nonprofit community.


• Soaring Wings will have a watch party from 4 to 8 p.m. at the Centennial Bank Toad Suck Branch (Front and Oak streets) and the bank will be doing hamburgers and hot dogs.


• Life Child and the Zambia Project will have a benefit concert at Simon Park on Front Street from 6 to 8 p.m. across from Mike's Place.


• Arkansas Preschool Plus will host "Dancing for Scholars" from 6 to 8 p.m. at the Conway High School Cafeteria/Courtyard.