23 Sep

'No games off' for Gee, Cabot
Cabot senior quarterback Tyler Gee will never forget the feeling of putting on his jersey for the first time this year — a bittersweet moment that lit a fire within him to achieve greatness in his final season of high school football.
"We played against Russellville in a preseason game this year," Gee said. "When I put on that jersey, that's when it hit me — it was the first of many things that I'll be doing for the final time in my high school career this year. It was an eye opener, and it inspired me to give my final year everything I have."
Three weeks in, Gee and the Panthers remain undefeated at 3-0. Leading an offense that averages 37 points weekly, the senior attributes his team's early success to great coaching and great teamwork.
"Ever since Coach (Scott) Reed got here last year, we've been a different team," Gee said. "We have a great offensive line, our defense is exceptional and we have crazy-good talent on offense. Each day at practice, Coach Reed tells us that whoever stays healthy and does their job right will be the ones playing in the state championship this year. It's our team's dream to get there this year. Coach Reed expects perfection, and we believe that it's doable."
Gee was selected to this year's 501 Football Team — 24 players representing all 11 counties of the 501. The team, sponsored by Conway Regional Health System and First Security Bank, boasts the best the 501 has to offer both on and off the field. The senior was nominated by Reed.
"Tyler is an excellent passer and leader," Reed wrote in his nomination. "He always has a smile on his face, is humble and is a friend to everyone. He has been offered a football scholarship by a number of universities and has worked very hard to prepare for this season. I expect Tyler to have an outstanding senior year."
Through three games, Gee has amassed 431 yards through the air with seven touchdowns, while adding 102 yards on the ground for two scores. With a team goal of a state championship run this season, the senior knows that no opponent can be taken lightly.
"When it comes to playing in the 7A Central, we don't have a game off this year," Gee said. "Every game is big. Every game, everyone has to give 100-percent effort and nothing less to be successful. No matter how highly ranked our competition is, we have all the talent we need to be successful. Our goal is to make it to the state championship game this year. If we play every game to the best of our ability, we'll be there."
With 7A Central conference play beginning this week, the Panthers face their toughest test of the season against the red-hot Catholic Rockets.
"This is a bittersweet game for us," Gee said. "I'm good friends with their quarterback, Will Bowman. We trained together for a long time and usually give each other tips each week — but not this week. We've lost to them the past couple of years. They are a solid team with an amazing coach. Seeing them beat Benton last week was a big eye opener for us. If we can keep the ball in our hands while shutting them out, defensively, that will be what it takes to get us across the finish line with a win."
Off the field, Gee volunteers with Beyond Boundaries, a nonprofit equine-assisted therapy program dedicated to helping children and young adults with disabilities.
"I love working with the kids at Beyond Boundaries," Gee said. "I help teach them how to ride horses and just spend time with them. Coach Reed always encourages me to be a leader, even off the field. It feels good to give back to my community."
Once he hangs up his high school jersey for good, the senior will graduate from Cabot in December and plans to trade in his Panthers red for Bears purple in 2021.
"On June 26, I committed to play football at the University of Central Arkansas," Gee said. "The coaching staff talked to me about how UCA is a family, and you see it when you go there on visits. They made my decision easy for me. I'm thankful to be close to home so my parents don't have to travel far to watch me play. I'm looking forward to getting started."
With a bright future ahead, Gee won't soon forget the ones that helped set him on the road forward.
"Talent can only get you so far," Gee said. "Surrounding yourself with people who want you to succeed will get you farther. I am thankful for the friends, family and relatives that have gotten me to where I am today."
Cabot plays host to Little Rock Catholic at 7 p.m. Friday, Sept. 25.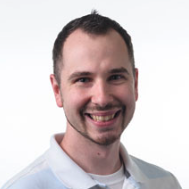 Latest posts by Mark Oliver
(see all)