17 Mar

No. 14 CBC sweeps Crowley's Ridge in doubleheader

Playing on their home field for the first time this season, the #14 Central Baptist College softball team hosted a doubleheader against Crowley's Ridge College this afternoon at City of Colleges Park. CBC (10-3) had to come from behind three times in game one to win 7-6 in extra innings and led for most of game two, winning that game 6-4 to sweep CRC (4-8).

The win in the first game was a historic victory for Head Coach Jordon Jones, who became the fastest coach in program history to reach 100 wins. She is now 101-42 in her career after the doubleheader sweep and reached 100 wins in her 142nd game, four games faster than Jason Anderson, who held the previous record.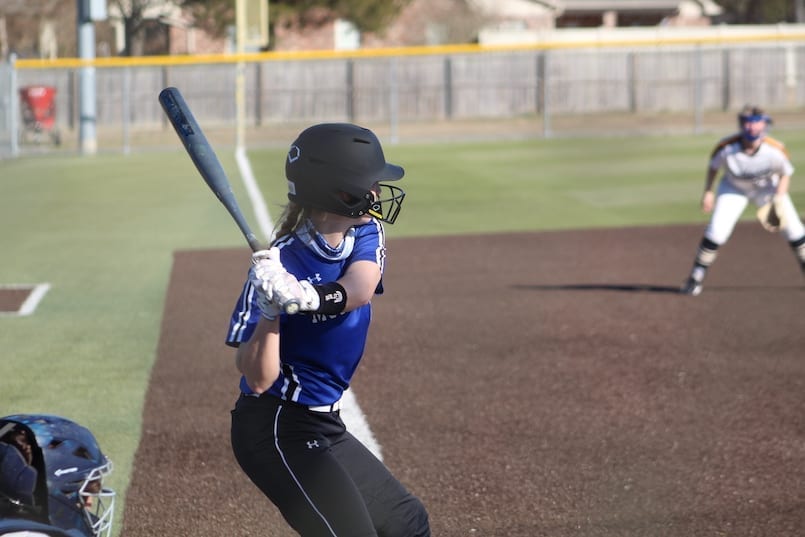 GAME ONE – #14 CBC 7, CRC 6 (EIGHT INNINGS)
Crowley's Ridge scored in the top half of the first in game one, but CBC answered in the bottom half, courtesy of a Katie Gordon triple and a single by Baleigh Jackson to give CBC a 2-1 lead. It would stay that way until the bottom of the third when Katie Goike led the inning off with a walk and came around to score on a two-run home run by Allison Seats, her second of the season, to make the score 4-1. Starter Hannah Work kept CRC off the board again until the sixth when they cut the lead to 4-2 before taking a 5-4 lead in the top of the seventh. CBC would tie it in the seventh before CRC scored again to make it 6-5 in the eighth. CBC would end the game in the extra frame, however, thanks to back-to-back doubles from Jackson and the walk-off from Tobi Finley. Work threw a complete game, allowing nine hits and five runs with three walks and three strikeouts.
GAME TWO – #14 CBC 6, CRC 4
Neither team scored in the first two innings. CBC finally broke the scoreless deadlock in the bottom of the third thanks to doubles from Goike and Gordon to make the score 3-0. CRC made it 3-1 in the fourth and the Mustangs responded with two runs in the fifth thanks to a single by Seats and a sac fly from Gordon to make it 5-1 after five. Reliever Ysabella Esquivel, who came in for starter Allie Burroughs in the fifth, ran into some trouble in the sixth, allowing three runs to cut the lead to 5-4 before Burroughs returned with the bases loaded and one out, retiring the final two batters of the inning without further damage. CBC added an insurance run in the sixth on a single by Esquivel to make it 6-4 and Burroughs got around a double and walk in the seventh to preserve the win. Burroughs was the winning pitcher, throwing 5.2 innings and allowing one run on two hits with a pair of walks and seven Ks. Esquivel threw 1.1 innings and surrendered five hits and three runs with two walks.
UP NEXT
CBC will be back at City of Colleges Park for three games on Friday and Saturday. CBC will play Midland University at 3 p.m. Friday and follow that with games against Midland and #2 University of Science & Arts Oklahoma on Saturday. If you can't make it to the games, be sure to like and follow @gocbcmustangs on Facebook, Twitter and Instagram.