03 Feb 2021

Nighthawks sweep Tigers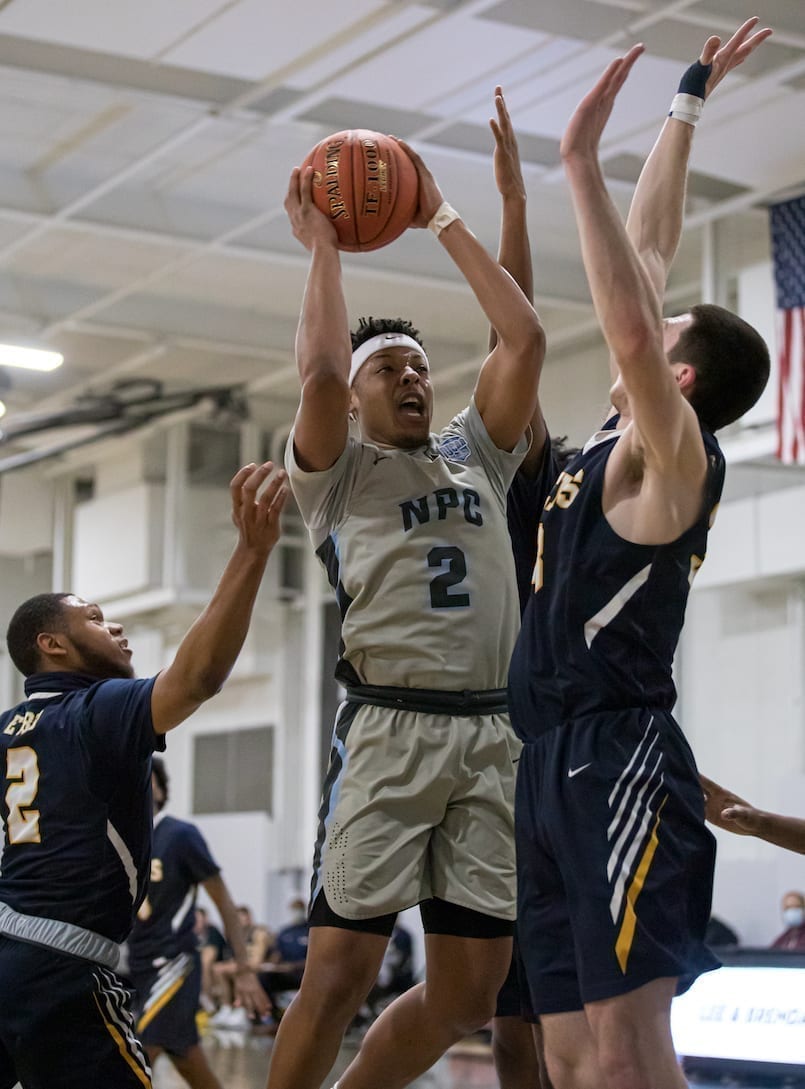 HOT SPRINGS, AR. – The National Park College (NPC) Nighthawk basketball teams took two games from East Texas Baptist University's junior varsity teams on Monday, with the Nighthawk women winning, 110-66, and the Nighthawk men winning, 84-63.
In a historic performance for the Nighthawk women, NPC (2-3) erupted from the opening tipoff, amassing a 13-0 lead to start the game and allowing just two field goals en route to a 35-7 first quarter finish. Fueled by big three-pointers from freshmen Kaylee Dougan (Kirby), Jasmine Keener (Centerpoint) and Sierra Trotter (Bryant), the Nighthawks blazed through a 30-point second quarter, taking an impressive 65-23 lead into halftime.
Nighthawk freshman Kyra Hargrove (Perryville) led NPC through the third quarter, adding 10 points while Trotter remained hot from beyond the arc with two more treys. In the fourth quarter, freshmen Essieana Bennett (Houston, TX) and India Atkins (Bryant) closed out the game with 10- and 6-point efforts, respectively, leading to NPC's highest point total in Nighthawk women's basketball history.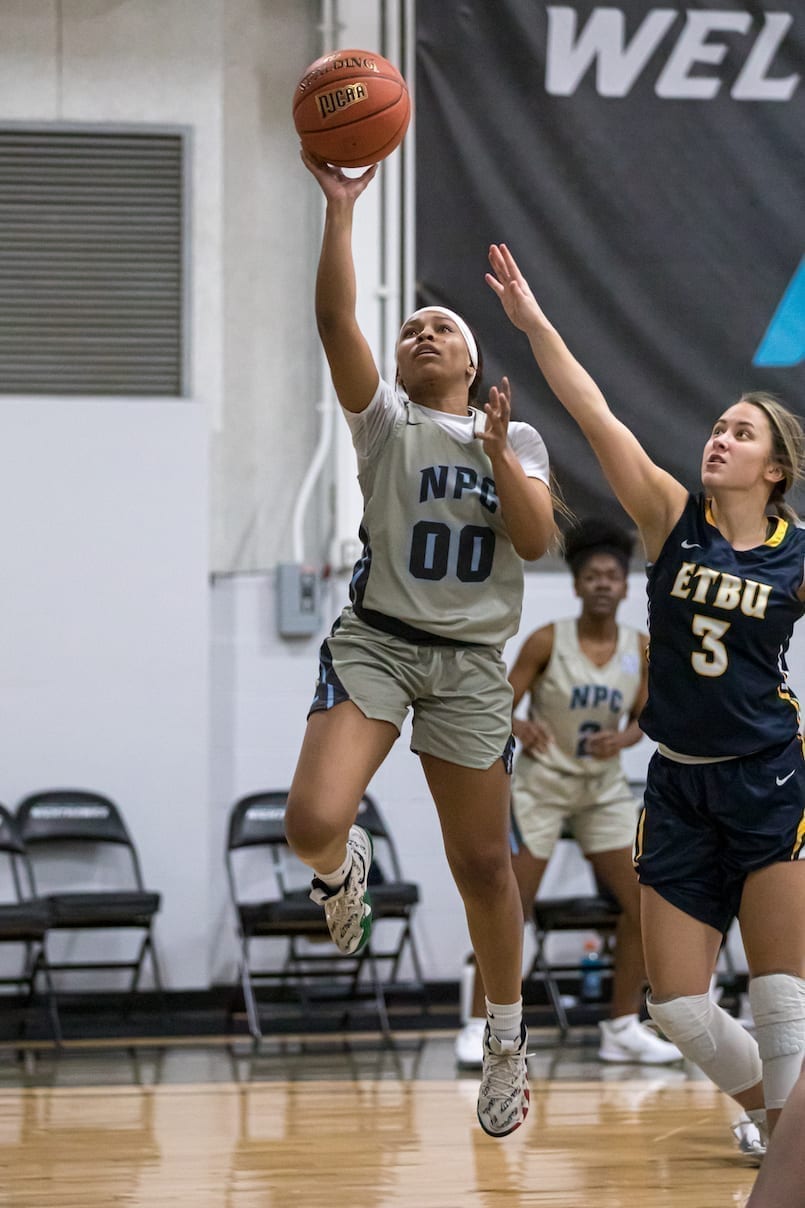 Dougan led the Nighthawks in scoring with 18 points. Atkins and Bennett finished with 15 points apiece, while Trotter and Keener scored 12 points each. Hargrove added 10 points in the win.
In men's action, the Nighthawks (4-2) found themselves in a strategic defensive chess match with the Tigers early. With each team's defense denying shots in the paint, NPC relied on timely three-pointers and seven-of-eight shooting from the free throw line to build an advantage. An eight-point effort from sophomore Terry Clardy Jr. (Conway) paced the Nighthawks to a 35-20 halftime lead.
In the second half, the Tigers threatened a comeback early, finding success in the paint and breaking NPC's defensive stalemate. Nighthawk sophomore Kam Vick (Little Rock) took charge on offense, draining six three-pointers to quell the Tigers' comeback attempt and drive NPC to its fourth-consecutive victory.
Vick led the Nighthawks in scoring with 27 points, while Clardy Jr. added 12 points in the win. The Nighthawk men and women play host to Arkansas Baptist College on Thursday, Feb. 4 with the women tipping off at 5 p.m. and the men following at 7 p.m. General admission tickets to NPC home games can be purchased at http://np.edu/tickets. Tickets for faculty and staff can be obtained at http://np.edu/np-tickets. The games will be live streamed at www.xzerosports.com.