08 Dec

Nighthawks, fire department face off in exhibition games

HOT SPRINGS — The National Park College (NPC) Nighthawks baseball team played a series of slow-pitch softball exhibition games against the Hot Springs Fire Department at Kimery Park recently. 
In a day filled with fun and laughs, each team split up to play three simultaneous slow-pitch softball games for bragging rights. Firefighters from each of Hot Springs' five fire stations participated in the event against NPC players, coaches and staff members. Earlier in November, NPC partnered with the Hot Springs Fire Department for training and team-building activities. The Nighthawks learned about the Hot Springs Fire Department's daily lives and on-the-job responsibilities and participated in training exercises such as an obstacle course, ladder climb, breaking down doors, person retrieval and more.
"It went great," Hot Springs Fire Marshal Tom Braughton said. "We threw everything we had at them and it was a lot of fun. After the team trained with us earlier in the month and learned what we do, it was time for us to come do what they do. This partnership really works out well for us in terms of potential recruitment as well as team-building for both sides. This is something we look forward to continuing for years to come."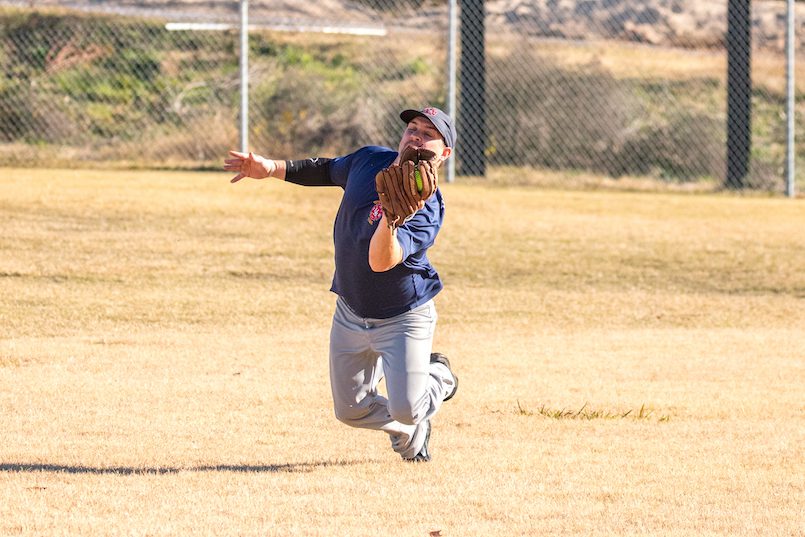 "This was a great day for Nighthawk baseball and the Hot Springs Fire Department," NPC Athletic Director Jason Hudnell said. "I appreciate Tom Braughton with the Hot Springs Fire Department and Coach Rich Thompson for putting together this event. One of the values we hope to teach our student-athletes is contributing to their community. Having a fun day like this and saying thank you to the Hot Springs Fire Department for all the work they do for Hot Springs is a great way to teach this lesson to our young people."
To show appreciation for Garland County's many hometown heroes, NPC is extending two free tickets to any NPC home athletic event with valid department ID for any member of the Hot Springs Fire Department, Hot Springs Police Department or Garland County Sheriff's Department.
Photos from the exhibition games can be viewed online here.
For more information on schedules, rosters and more, visit Nighthawks baseball online. Fans can also follow the Nighthawks all season on social media.
Facebook: Nighthawk Athletics
Twitter: @NPC_Nighthawks
Instagram: nighthawkathletics
Snapchat: npnighthawks