17 Mar 2021

Nighthawks fall to Greyhounds

HOT SPRINGS, AR. – The National Park College (NPC) Nighthawk men's and women's basketball teams suffered NJCAA Region II Division II conference losses to Arkansas State University Mid-South (ASU Mid-South) Saturday, with the Nighthawk women dropping a 66-36 decision and the Nighthawk men losing 105-83.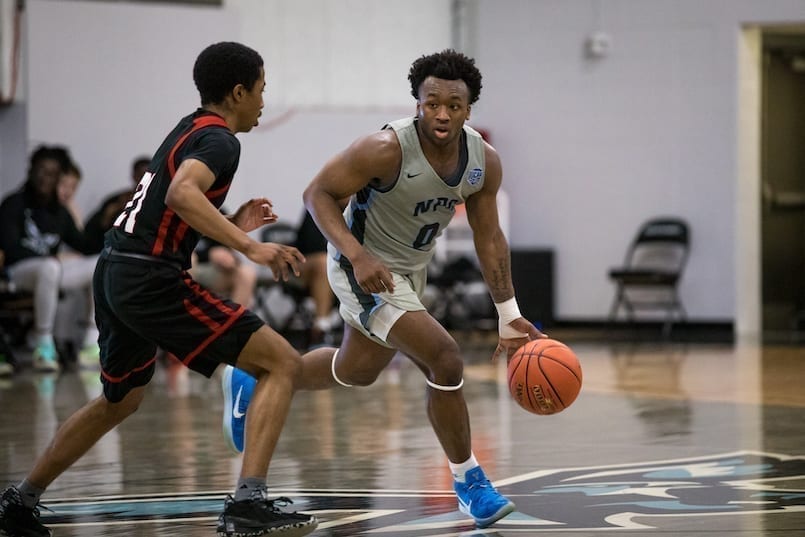 In women's action, the No. 15 Lady Greyhounds flexed their defensive prowess early, shutting out NPC over the first 7:11 of the ballgame while taking a 15-0 lead. Trailing, 21-4, after the first quarter, the Nighthawks chipped away at the deficit behind five second-quarter points from freshman Sierra Trotter (Bryant) en route to a 40-13 halftime total.  
In the second half NPC developed its shooting rhythm behind five-third quarter points from Trotter and nine second-half points from sophomore Imani Honey (Hot Springs). Bit three-pointers in the third quarter helped the Lady Greyhounds keep pace, however, sending NPC to its fourth conference loss of the season. 

Honey led the Nighthawks in scoring with 13 points, while Trotter added 10 points in the loss.  
Looking for its second-consecutive conference victory, the Nighthawk men went toe-to-toe with the No. 13 Greyhounds for much of the first half. Led by 12- and 11-point efforts from sophomores Joe Ramey (El Dorado) and Kam Vick (Little Rock), NPC flourished in the paint and from the free throw line to keep things close. Trailing, 46-41, with 3:04 remaining in the first half, however, the Greyhounds erupted on a 14-5 run, sending ASU Mid-South to a 14-point halftime lead, 60-46.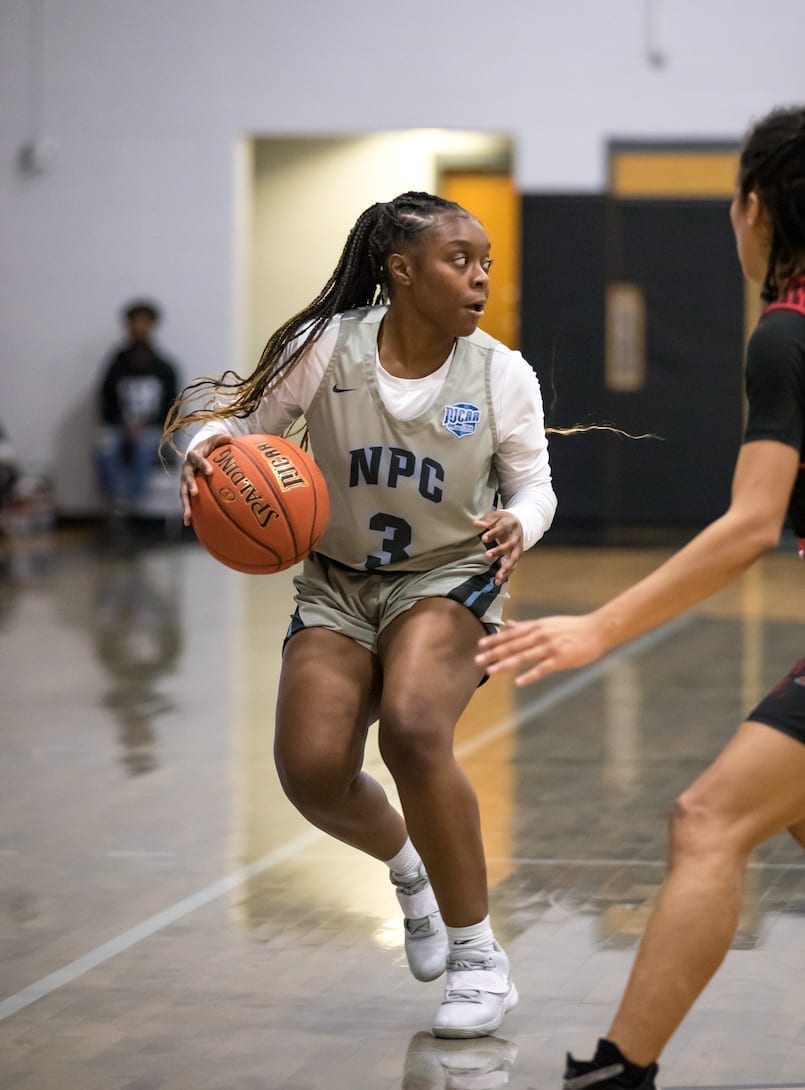 Facing an uphill battle in the second half, NPC struggled from three-point range, with only one trey over the game's final 20 minutes. Nighthawk sophomore Jakilyn Kaiser (Conway) led NPC's comeback effort with 10 second-half points while Nighthawk freshman JoQuarius Valrie (Houston, TX) tried to close the gap with eight second-half points of his own. Timely three-point shooting from the Greyhounds proved too tough for NPC to overcome, sending the Nighthawks to their third conference loss of the year.  

Vick led the Nighthawks in scoring with 17 points. Ramey and Kaiser added 14 points apiece while Valrie finished with 12 points in the loss.  
The Nighthawk men and women travel to North Arkansas College on Thursday, Mar. 18 with the women tipping off at 5 p.m. and the men following at 7 p.m.  
For more information on schedules, rosters and more, visit www.np.edu/basketball. Visit Nighthawk Men stats and Nighthawk Women stats for up-to-date NJCAA statistics on the Nighthawks this season. Fans can also follow the Nighthawks on social media.

Facebook: Nighthawk Athletics   
Twitter: @NPC_Nighthawks
Instagram: nighthawkathletics   
Snapchat: npnighthawks