16 Mar 2022

Nighthawks baseball takes three of four from NOC-Enid

HOT SPRINGS — National Park College (NPC) Nighthawks baseball defeated the Northern Oklahoma College-Enid (NOC) Jets in three of the four game series this past weekend at Majestic Park. NPC came away with an 8-3 victory in game one. Payton Windham was the winning pitcher for NPC in game one. Windham went six innings, allowing two runs on three hits and striking out seven. Offensively NPC was led by Demias Jimerson who went 2-4 at the plate with two RBIs and Jacori Hicks who was perfect at the plate going 4-4.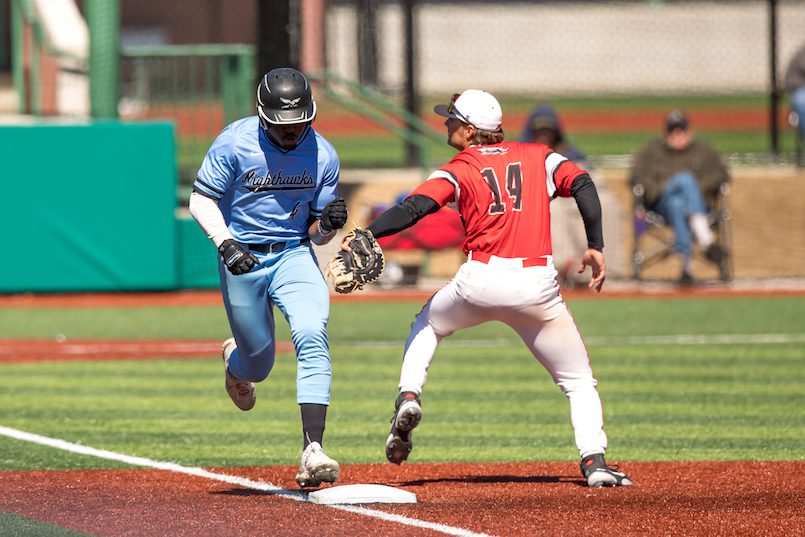 Game two went to the Jets by a score of 6-3. After scoring the first two runs in game two with a single by Jalen Hicks NPC was unable to hold on the lead eventually falling in nine innings to the Jets. Murphy Gienger for NOC was the winning pitcher who allowed eight hits over six innings, allowing three runs and striking out six. Jaden Lewis was the losing pitcher for NPC. Lewis surrendered four runs on six hits over four and a third innings.
The sunshine and warmer weather Sunday seemed to help warm up the Nighthawks bats. NPC swept both games Sunday, 4-3 and 12-7. In Sunday's first game, Zac Murphy took the win for the Nighthawks allowing three runs on seven hits while striking out three batters. Demias Jimerson went two for three at the plate. In game two Sunday, the Nighthawks bats really came alive scoring 12 runs. Demias Jimerson led the Nighthawks by driving in six runs, going three for five at the plate with two home runs. Matthew Herron was the winning pitcher of record for NPC.
The Nighthawks will stay in league play this week as they travel to Murray State College for a four game series Friday and Saturday.
For more information on schedules, rosters and more, visit Nighthawks baseball online. Fans can also follow the Nighthawks all season on social media.