08 Nov 2023

Nighthawk Women fall in District Final

ST. CHARLES, MISSOURI – The National Park College (NPC) Nighthawk women's soccer team (2-10-2) concluded its season Sunday in the NJCAA Central District final, falling to the St. Charles Community College Cougars, 5-0.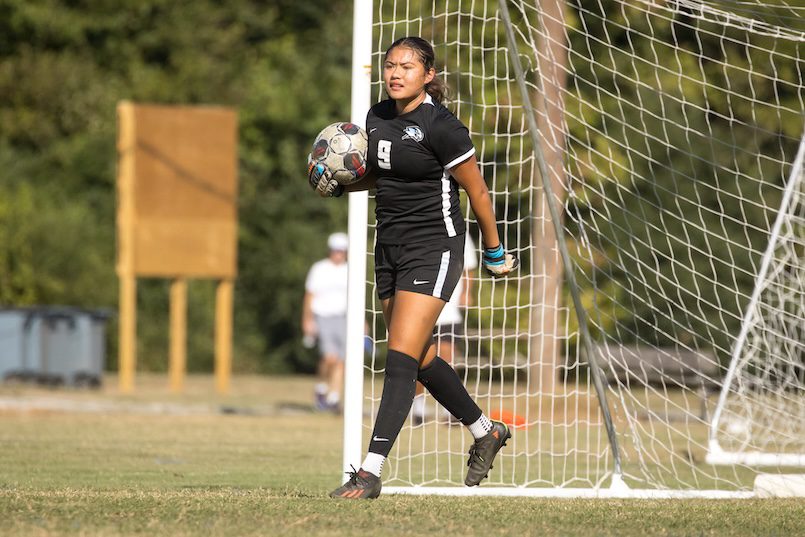 Against an aggressive offensive attack from the Cougars early, NPC shined, defensively, with freshman goalkeeper Cynthia Lopez (Carthage, Texas) racking up multiple saves throughout the first 20 minutes. St. Charles Community College started the scoring on a penalty kick at the 20-minute mark before adding a second goal in the final minutes of the first half to take a 2-0 lead after 45 minutes.
NPC's offensive struggles continued in the second half, with the Nighthawks unable to break through St. Charles' tough defensive midfield. The Cougars padded their lead with three goals in the final 20 minutes, putting the match out of reach.
Lopez amassed nine saves in the loss for NPC.
For more information on schedules, rosters and more, visit Nighthawk Athletics online. Fans can also follow the Nighthawks all season on social media.