10 May 2023

Nighthawk softball earns All-Region honors

HOT SPRINGS — Three members of the National Park College (NPC) Nighthawk softball team (34-20) were named to the 2022-23 NJCAA Division II All-Region team this week for their outstanding performance on the field this season.
Sophomore center fielder Emma Hayes (Munford, Alabama) received All-Region outfielder honors. Hayes led the Nighthawks in hits (77) and stolen bases (41), setting single-season records in both categories, while boasting a .405 batting average. This season, the sophomore became NPC's all-time leader in runs scored (105), hits (140) and stolen bases (72).
"Emma picked up right where she left off last year and did not skip a beat," NPC head softball coach Autumn Wyatt said. "She stepped up big time for us as a leader and served as a spark plug at the top of the lineup as well as on defense."
Freshman second baseman Reagan White (Carrollton, Texas) picked up All-Region infielder honors. White led NPC in runs scored (54) and finished second on the team in stolen bases (39), while boasting a team-high .473 slugging percentage and an impressive .423 batting average.
"Reagan made a statement with her bat, her speed and her defense," Wyatt said. "Despite being thrown into a new position just weeks before the season, she embraced the challenge and thrived!"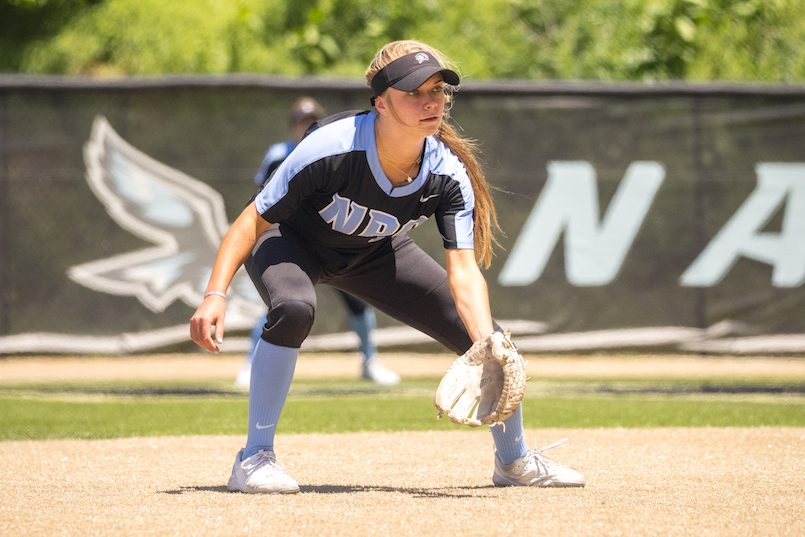 Freshman catcher Gracie Redmon (Benton) rounded out the awards with All-Region catcher honors. Batting .305 this season, Redmon scored 29 runs on 39 hits for the Nighthawks this season, while contributing six doubles, three home runs, 21 walks and 27 RBI. Defensively, the freshman finished the season with a .996 fielding percentage, while throwing out 11 runners.
"Gracie is one tough young lady," Wyatt said. "As our main catcher, she was a confident, commanding presence behind the plate. I am proud of her resilience and effort all year!"
National Park College recently concluded its 2022-23 campaign with the most wins in program history and finished as runners-up in the NJCAA Region II Tournament. 
For more information on schedules, rosters and more, visit Nighthawk softball online. Fans can also follow the Nighthawks all season on social media.