29 Sep 2022

New York Times Best Seller creating a beast of success

By Susan L. Peterson

First-time author Ayana Gray enjoys world-building. The world she created for her best-selling debut novel "Beasts of Prey" involves monsters, magical jungles, and teenage self-discovery with a hint of romance. Published in September of 2021, it hit the New York Times Best Seller List shortly thereafter and was quickly picked up by Netflix to become a movie.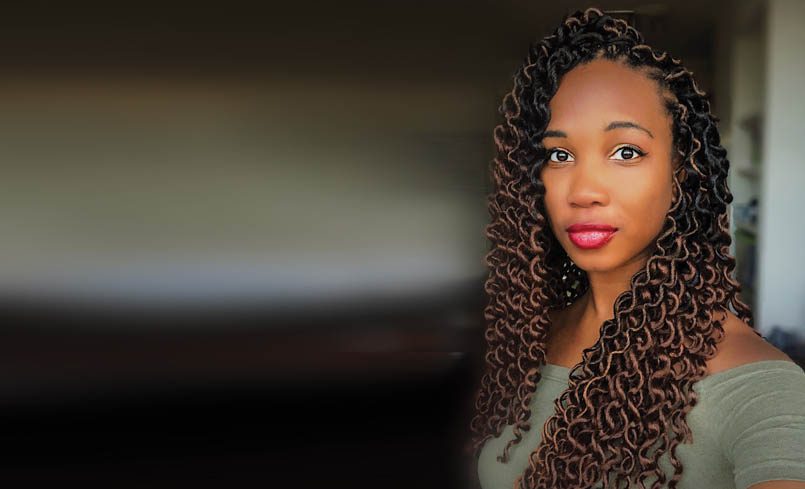 The book's popularity has resulted in building a new world for this still under-30 author. Her life took a 180-degree turn from being a recent UA graduate working for institutions in Arkansas and Florida and wondering what her future career path would be.
Today she describes her quick rise to success as a bit surreal. She has a literary agent, a film agent and a publicist. Her media kit includes listings of local and national TV appearances, including "Good Morning America" and "Tamron Hall." This summer, she was sent on book tours in the United Kingdom and across the U.S. Press releases about her burgeoned in 2021, with raves appearing in Kirkus Review and The New York Times.
Originally from Georgia, Ayana's family moved to Little Rock when she was 13. She attended Pulaski Academy, where she honed her research and writing skills on heavy topics like infanticide and abortion. She always liked to write, had an interest in social justice and fairness, and considered becoming a lawyer.
Disillusioned with elements of the legal system, she instead majored in political science and African American studies at the University of Arkansas. She believes two experiences helped to plant the seeds for "Beasts of Prey." The first was a class on political violence, which explored good and evil and how they can change depending on perspective. The second was a study abroad trip to Ghana in 2014, the year before her graduation. The magical stories she heard there stayed with her, and even after her return, she continued to explore African mythology and folklore, some of which is woven into her work.
She began writing "Beasts of Prey" in 2015. The support she received from her online writing community was invaluable. It's important to "find your people," she said. After finding an agent, they worked for about a year to fine-tune the book.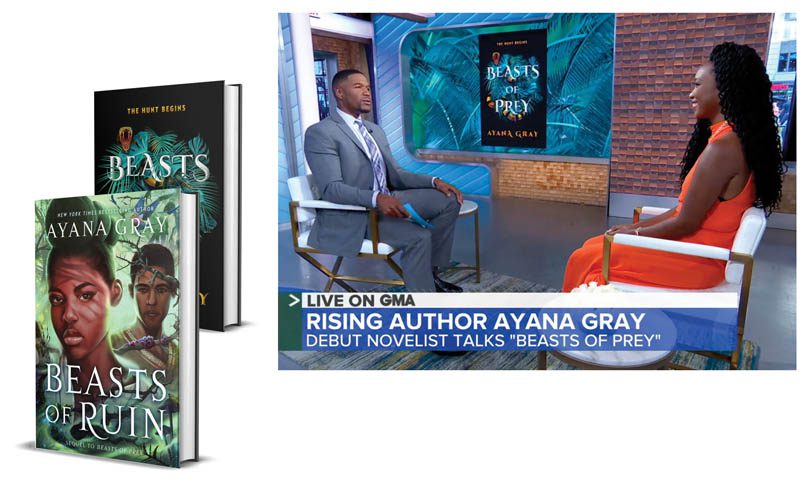 In 2019, Penguin Random House made an offer she couldn't refuse. Her editor loved the emotion and excitement found on every page, the Pan-African element was new and different, and it appealed to a wide audience of readers.
Ayana worked diligently to follow up "Beasts of Prey" with "Beasts of Ruin," which was released in July. In it, protagonists Koffi and Ekon face new challenges and become separated but risk everything to reunite. Ayana is currently working on the final book of the series but does not yet have a title for it.
Ayana is generous about sharing her writing tips and techniques with others. Her YouTube video on "How to Plot a Novel" offers helpful tips for writers and explains her own writing process. Something as simple as changing the text font can help her to see her writing a different way, she said. She has also learned to give herself a break by knowing the first draft will not be perfect.
When not on tour or out signing autographs, Ayana is working at home in Little Rock, where she resides with her husband and their mini goldendoodle, Dolly. "I am truly a homebody," she said. "My family and I are putting down roots here." But she is surprised about how much time her new world takes on things other than writing her books. Hours are spent on social media, replying to fans, and other administrative tasks.
"Beasts of Prey" and "Beasts of Ruin" can be found online and at local bookstores. More about her can be found at ayanagray.com.
Latest posts by Susan Peterson
(see all)