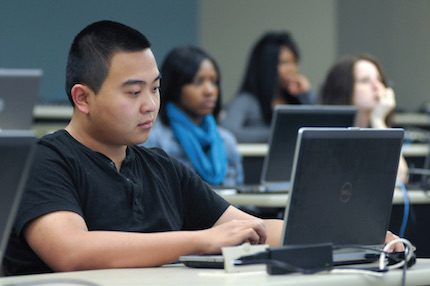 22 Dec 2016

New year offers opportunities for lifelong learning

Posted at 9:56 PMh

in

News

by Jan Spann


As those in the 501 greet a new year and resolve to pursue healthier lifestyles – nutritious diet and an exercise plan – consider that the brain is also a muscle that needs exercise and superfoods.

Mental exercise may slow brain aging by 10 years for older people, and Central Arkansas is fortunate to have many community colleges and public universities that offer opportunities for community/non-degree classes in a wide range of topics.


The University of Central Arkansas in Conway provides a plethora of options for continued learning, including basic and advanced computer skills, professional development, small business workshops and personal enrichment. There are physical and online classrooms with instructors who are experts in their field.


"UCA Community Education uses instructors from UCA, Hendrix College and the communities of Central Arkansas," said Penny Hatfield, assistant director, marketing of outreach and community engagement. "Anyone interested in teaching a course can contact us at [email protected] to learn more."


For those who want to keep mental acuity by learning a new skill for personal development, Ed2GO provides instruction on diverse topics. You can take guitar lessons or learn a language. Check out the catalog at uca.edu/outreach/online.


Or you may have a job that may pay the bills but doesn't feed your soul. You can find your passion in a myriad of industries and skills: health care ranging from alternative medicine to veterinary, or business skills like marketing, management or international business.


There are many other options not covered in the two previous categories. You can find career training programs, tools for teachers, college readiness and test prep. A growing category is skill set training for nonprofit organizations, both at the staff and volunteer levels.

UCA's online programs make it easier to fit learning into a schedule. These noncredit six-week courses begin monthly and bring qualified instructors, lively discussion and supplemental resources. Want to build a website or learn about personal finance and investing? There's a class for that.