18 Feb 2019

New look: Kitchen keeps old memories alive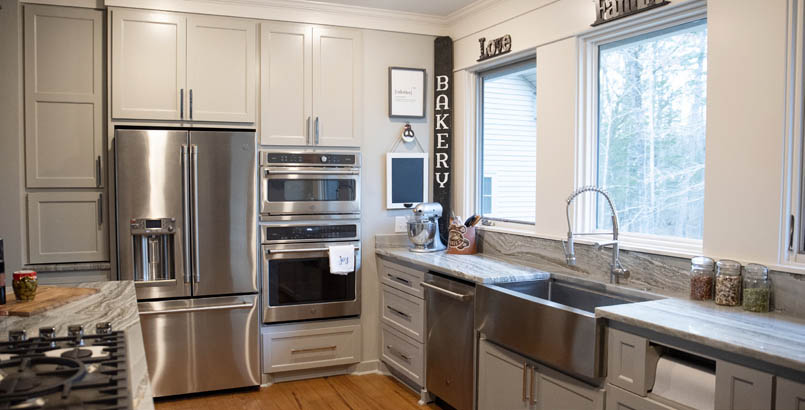 by Donna Benton
"We worked for a year clearing our land on Round Mountain before we started building our home," said Sherry Norrell. "That was almost 25 years ago, back before we were in the city limits, when Wasson Road was still gravel and dirt." It was a well-appointed and comfortable home for Sherry and her husband, Tom, and the perfect place to raise their three kids. 
"Tom was always the cook in our house," Sherry recalls. "He was a fabulous cook. I was spoiled and cooked very little. The kitchen was always his. When Tom retired, he took over the cooking duties completely and I gladly relinquished the chore."  
Tom spent so much time in his kitchen, making meals for his family and friends, that he left a big worn spot on the pine floor where he would stand while he stirred and chopped and prepared dinner.
Tom lost a difficult battle with cancer in 2017. "We spent four harrowing months at MD Anderson Cancer Center," said Sherry. "Unfortunately, I came home alone to an empty house filled with things that he had touched. His favorite chair in the corner next to the vintage rotary phone that he used whenever our daughter called home, and his old Webster's Dictionary that he used often while claiming to be 'off the grid'; the tools and utensils that he used to make great meals for his family and that spot on the kitchen floor that was worn down to the bare wood. We spent 24 years together in this house and it holds so many memories."  
Sherry decided to embark on an extensive home renovation project. "I needed something to keep me busy. I needed a change…I decided to renovate exactly when I probably should not have done so, some might say." 
Sherry enlisted the help of Missy Quinn Interiors and Rex Lovelady Construction, and together they set forth designing and building a beautiful new space that would set the stage for the next chapter of Sherry's life.
"How often does someone say, 'If I could just leave and have someone come in and renovate for me.' Well, I did something like that. I am not a detail person, so Missy made sure I got all the 'must-haves' like utensil drawers in just the right spot, and deep baking shelves for pans. She had the best idea ever when she talked me out of those upper cabinets, so we could put in three giant windows over the sink where I can keep an eye on the weather, see the deer playing in the yard and watch the seasons passing by much too quickly.  
"My new kitchen has rekindled my love for cooking. Now, I relish trying new recipes and tweaking the placement of dishes and pots and pans so that the kitchen works for me. After all, this is my first kitchen in a way. I especially like to bake and am trying to always have something ready on the cake plate for anyone who comes to sit a while and visit. It is gratifying that the vision I had of family and friends gathering in and around the kitchen, as food is being prepared, has happened in just the way I wanted."
Sherry's house got a complete makeover, but she kept Tom's worn out spot on the kitchen floor as a reminder of the love and care he showed through his cooking. "The house is so different now, but Tom's memory and presence are much too strong in our lives to be erased by new paint and furniture," Sherry said with a smile. "It would have been so much easier to sell the house and move, but this is the place where the kids grew up, the house where I spent most of my married life with a man who took care of his own, and the home where our grandkids can make another generation of memories."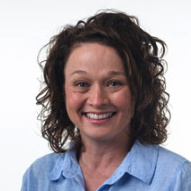 Latest posts by Donna Benton
(see all)