18 Jun 2020

New horizons: UCA'S Coover still pursuing his dreams

When we last met with Chris Coover a year ago, the University of Central Arkansas athletic training grad was given the opportunity of a lifetime to serve as an intern for the NFL's Tennessee Titans. One year later, what began as a journey for professional growth has turned into an opportunity the Rogers-native has been dreaming of since his childhood.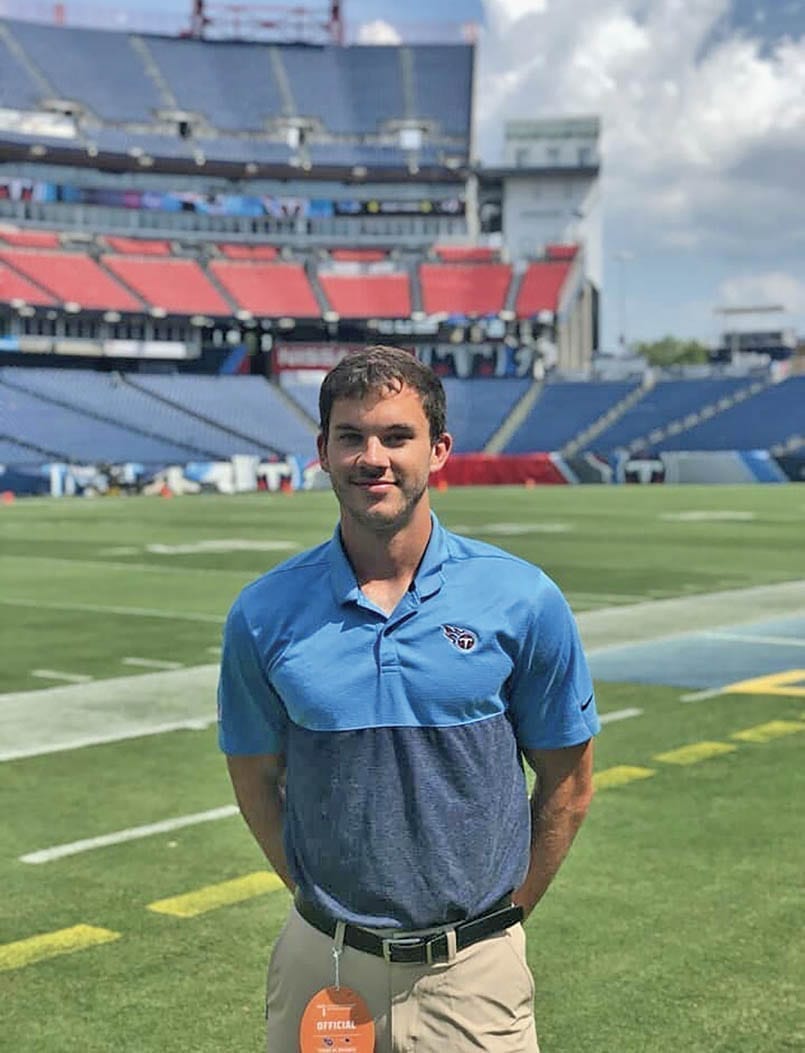 One of only five athletic trainers selected to intern with the Titans, Coover embraced the move to Nashville with open arms.
"Nashville is quite a big city," Coover said. "When I arrived, I was starstruck. As a big fan of country music, being able to go downtown and see country stars' homes and the big city lights was very surreal. Although it's much different than Conway, there are similarities — mainly the community and great family atmosphere."
As a summer training camp intern, Coover spent six to seven weeks with the Titans, learning the ropes of athletic training on the NFL level.
"In the beginning, I was always on the go," Coover said. "Early mornings and late nights. At practice, our main role was keeping the athletes hydrated and making sure they had what they needed to be successful, whether it was taping, bracing or prophylactic sleeves. I got to work closely with Adrian Dixon, the Titans' assistant athletic trainer and rehabilitation coordinator, who challenged me with research and getting my thoughts and opinions on various scenarios. The staff also allowed interns to oversee rehabs and help set up the training room. They were always upbeat and willing to teach us new things each day.
"Going into the internship, I knew that I wanted to work in football and this experience confirmed that for me."
Working with athletic celebrities each day, it didn't take long for the Arkansan to feel right at home.
"Getting to work hands-on with pro athletes like Jayon Brown and Rashaan Evans was awesome," Coover said. "At the NFL level, you would expect the players to be more strictly focused on their work, but it was cool to see how outgoing they were and how they always laughed and joked around with me. Hanging out with them every day was fun. I didn't feel like an intern — I felt like I was actually part of the staff."
After his summer training camp internship ended, Coover took his talents to Oklahoma, where he accepted an athletic training internship with University of Tulsa football and softball.
"Working at the University of Tulsa was a great experience for me," Coover said. "With football, I got valuable experience regarding treating a multitude of injuries, including those that I hadn't worked with before. With softball, I had direct control of athletic training duties for the team. As a young professional, that opportunity was awesome. I spent a lot of time researching journals and articles on proper rehab techniques and worked to improve my skills with shoulder rehabs and evals."
Due to the COVID-19 pandemic this spring, Coover's time with the University of Tulsa ended sooner than expected. However, where one door closed, another opened for the Northwest Arkansas native.
"With softball season ending early, I made the decision to go back to school at the University of Arkansas in pursuit of a master's degree in sports recreational management," Coover said. "For the next two years, I'm excited to say that I will be working as a graduate assistant with Arkansas Razorbacks football. Being able to come back home and work with the Razorbacks has always been a dream of mine and I can't wait to get started."
As he prepares for his next adventure, Coover looks ahead to new horizons in his field.
"Being able to bounce around like I have done over the past year has been great. It has allowed me to build good relationships with three different training staffs and I'm excited to see where that leads me in the future," Coover said. "Five years from now, I would love to get back to the NFL. My immediate goal is to get my master's degree and obtain a seasonal internship with the NFL. I would do it for any team, too. Each team has their own staff and new experiences come with those techniques and skillsets. I would love to be in an assistant athletic trainer position with the NFL or an SEC school."
Though his journey has taken him across the southern U.S. over the past year, Coover hasn't forgotten where his adventure began.
"The athletic training program at UCA has been awesome to me," Coover said. "The atmosphere allows for lots of hands-on experience to expand your clinical skills, which is awesome. The staff is also more than willing to help you figure out what you want to do and where you want to go. I still talk to David Strickland from time to time to discuss my goals and Kaci Griffin helps me with my resume all the time. Steve Hornor wrote a nice letter of recommendation which helped me get in with the Titans. I am very thankful for their help.
"UCA is an awesome school with plenty of opportunities for its students to fulfill their dreams."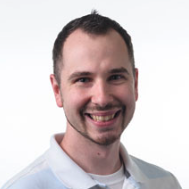 Latest posts by Mark Oliver
(see all)