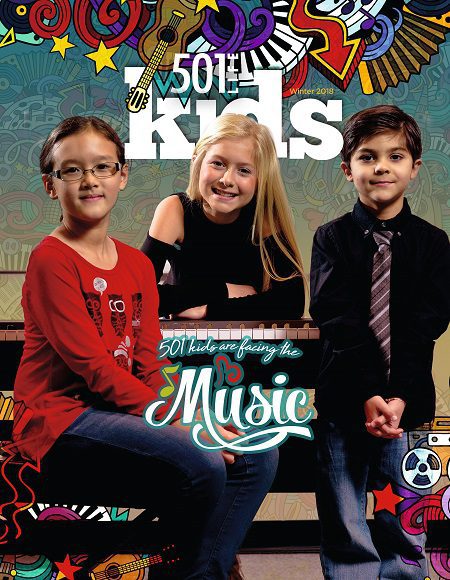 31 Dec 2017

New 501 Kids publishes

Posted at 3:27 PMh

in

News

The latest edition of 501 Kids – with the theme "Celebrating music" – is hitting the streets.


"With winter comes a nice time to rest, regroup and reflect as we consider what lies ahead in 2018. Maybe your New Year's resolution includes a goal to learn something new – like a music instrument – in the new year," said co-publisher and editor Sonja J. Keith.


"501 Kids would like to thank Jim Skelton, founder and owner of Conway Institute of Music, for sharing his helpful suggestions for parents and young people when it comes to instrument selection in our latest edition. We also appreciate the help of his students – Jina Brent, Lizzy Fish and Logan Larmore – and their parents with this month's cover."


Other stories featured in this edition include:

PARENTING – 501 Kids contributor Brittany Gilbert has some great ideas on how to encourage an interest in music at early ages.
HEALTH – 501 Kids contributor Katelin Whiddon has some wonderful tips for healthy snacks and school lunches.
501 Kids is distributed through schools, daycare centers and businesses throughout Faulkner County. Copies are available at the 501 LIFE office at 701 Chestnut St. in Conway and at the following locations of advertising partners: Central Arkansas Pediatrics, Conway Regional Medical Center, First Security Bank, First Service Bank, Shoe Choo Train and St. Joseph School.