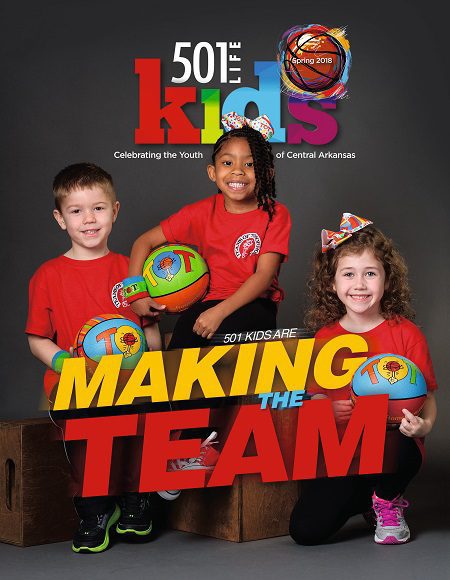 12 Mar

New 501 Kids publishes

The latest edition of 501 Kids – which features the Teams of Tomorrow program as its cover story – is hitting the streets.


"We are excited this month to share with readers the Teams of Tomorrow (TOT) program, which combines physical activity with learning," said 501 LIFE editor/publisher Sonja J. Keith. "Tori Miller is the area director for the program and it obvious that she has a big heart when it comes to young people."


In addition, 501 LIFE contributors Katelin Whiddon and Brittany Gilbert have some wonderful suggestions to make a home as safe as it can be for little ones as well as ideas on how to encourage children to enjoy the outdoors.


"We also have photos from the recent 'Tea with Pinkalicious' benefitting the Main Stage EdUCAtion Series at the University of Central Arkansas," Keith said. "We are a big supporter of Main Stage and the opportunity it affords young people to enjoy the arts."


The latest issue of 501 Kids also included an invitation for "Loving 501 Kids" photos. "We know spring break, school field trips and other special events are planned in the weeks ahead. 501 Kids welcomes 'Loving 501 Kids' photos showing young people involved in sports teams, school groups, birthday parties and other events holding a copy of the kids magazine." Send photos along with caption information to [email protected] or 701 Chestnut St., Conway, AR 72032.


501 Kids is distributed through schools, daycare centers and businesses throughout Faulkner County. Copies are available at the 501 LIFE office at 701 Chestnut St. in Conway and at the following locations of advertising partners: Central Arkansas Pediatrics, Conway Regional Medical Center, First Security Bank, First Service Bank, Shoe Choo Train and St. Joseph School.