12 May 2019

New 501 Kids published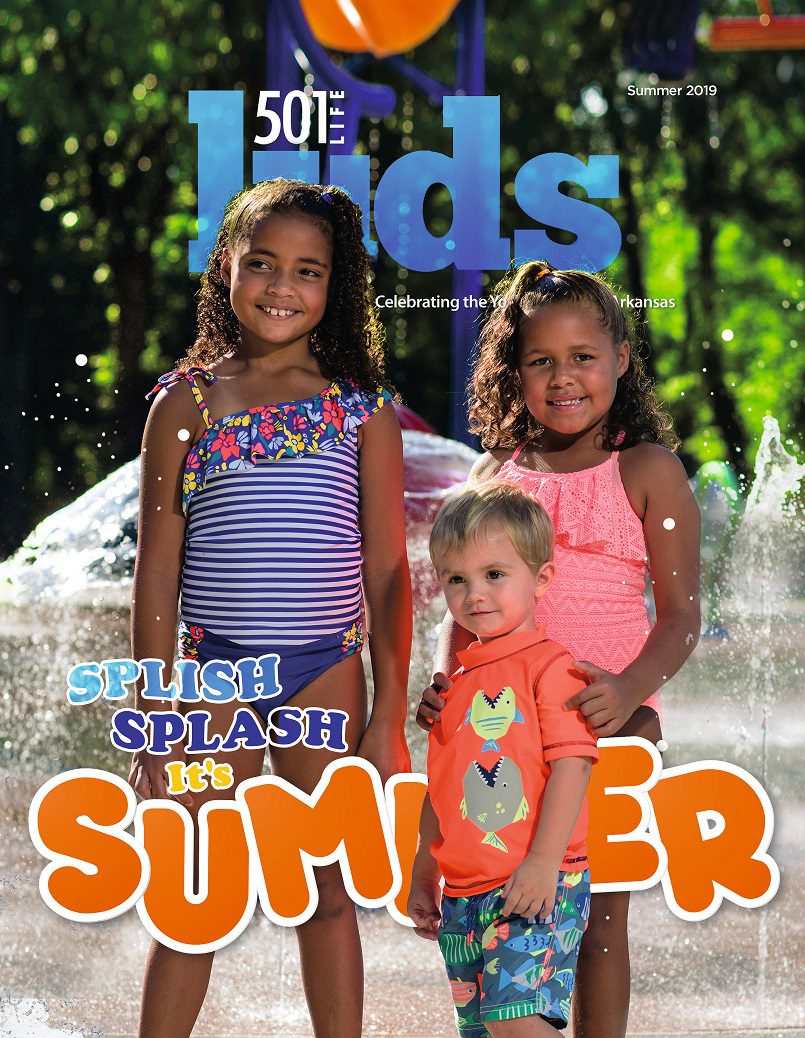 The latest edition of 501 Kids – the summer issue – is hitting the streets.
"It's nearly time to put school books and backpacks away as the 501 prepares for the start of the summer. Warmer months always seem to conjure up visions of water – from swimming pools and splash pads to lakes and the beach," said 501 LIFE editor/co-publisher Sonja J. Keith. 
"501 Kids is excited to share with readers this month the latest addition to the City of Conway – the splash pad at Laurel Park as the cover story in this edition. What fun! The splash pad has been a big hit and soon, Conway will have a second one located at Fifth Avenue Park."
Keith points out the anytime children are in or around water, safety measures are very important. "Water can be a lot of fun and help you cool off during summer, but it is important to observe some safety tips to ensure enjoyment doesn't turn to tragedy," she said. "501 Contributor Kellie Bishop has some great information for parents and other adults about water safety. We urge readers to please take a few minutes to read her story and take appropriate precautions."
In addition, 501 contributors Brittany Gilbert has some wonderful tips on how to plan a fun summer with children and Meagan Lowry provides readers with her must-have summer items for those planning to spend some time by the water
501 Kids is distributed through schools, daycare centers and businesses throughout Faulkner County. Copies are available at the 501 LIFE office at 701 Chestnut St. in Conway and at the following locations of advertising partners: Central Arkansas Pediatrics, Conway Regional Medical Center, First Security Bank and First Service Bank.