11 Nov 2019

New 501 Kids published

Posted at 9:07 PMh

in

News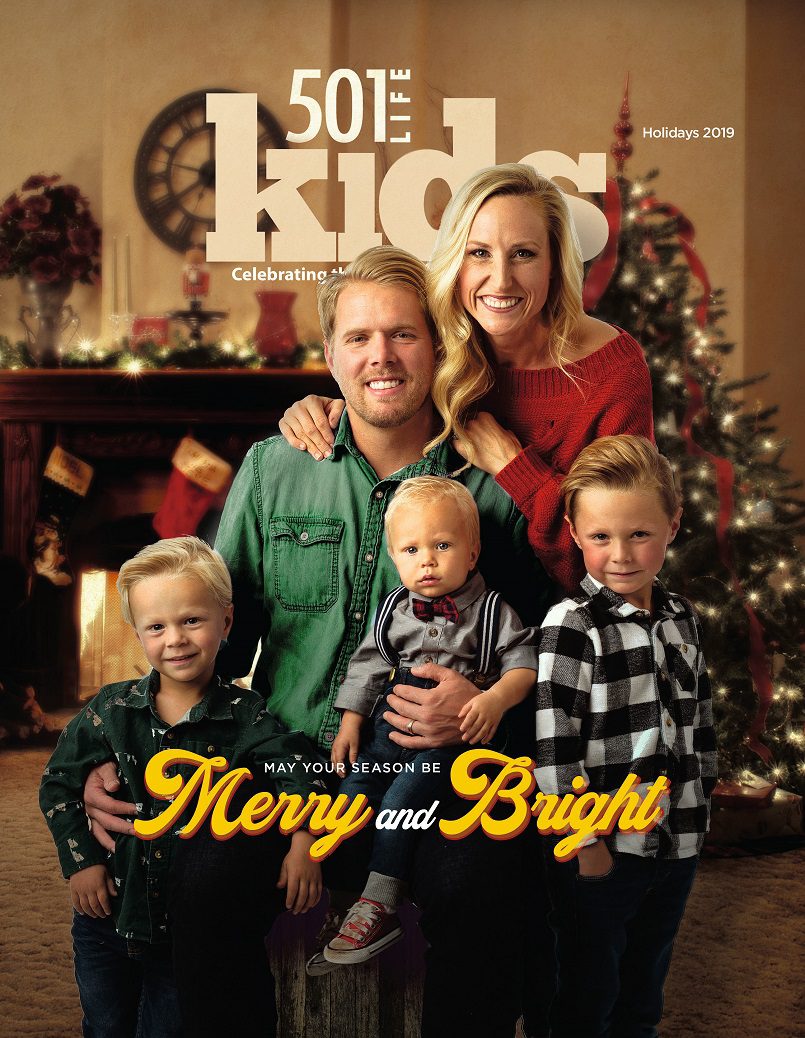 The latest edition of 501 Kids – the Holiday issue – is hitting the streets.
"What a blessing to sit down with Ashton Samuelson for the cover story interview for this Holiday issue of 501 Kids," said editor/co-publisher Sonja J. Keith. "Ashton and her husband, Austin, are the creators and owners of Tacos4Life, a favorite restaurant for many in the 501. Not only is the food great, each purchase helps provide meals to address the world hunger problem overseas. What an incredible mission!"
In this month's cover feature, Ashton shares the story about how she and Austin met and fell in love, their journey which led to Tacos4Life, their precious family and special holiday traditions in the Samuelson home. 
"When we discussed the challenges of being a mother and parenthood, Ashton was very open about the struggle that many women feel about 'being enough' for your children. Those feelings are real and it can be especially difficult during the holidays. 
"Ashton finds strength in her faith and looks to her daily time with God to help her meet the challenge."
Ashton and Austin are mindful of the need to be intentional with their children and have some suggestions that can help those managing work and family, including "shelving their phones" and date night for mom and dad. 
"It is so important to value the time you have with your children because in a blink, they will be grown," Keith said.
Other articles in this edition:
EVENTS – Photos with Santa and a Teddy Bear Clinic are among the fun activities planned during Dazzle Daze in Conway.
PARENTING – Meagan Lowry has some suggestions for teaching toddlers the joy to be found in giving to those less fortunate.
ACTIVITIES – Brittany Gilbert details unique keepsakes to create during the holidays.
PARENTING – Kellie Bishop lists budget-friendly tips for families during the holidays.
501 Kids is distributed through schools, daycare centers and businesses throughout Faulkner County. Copies are available at the 501 LIFE office at 701 Chestnut St. in Conway and at the following locations of advertising partners: Central Arkansas Pediatrics, Conway Regional Medical Center, First Security Bank and First Service Bank.