12 Aug

New 501 Kids published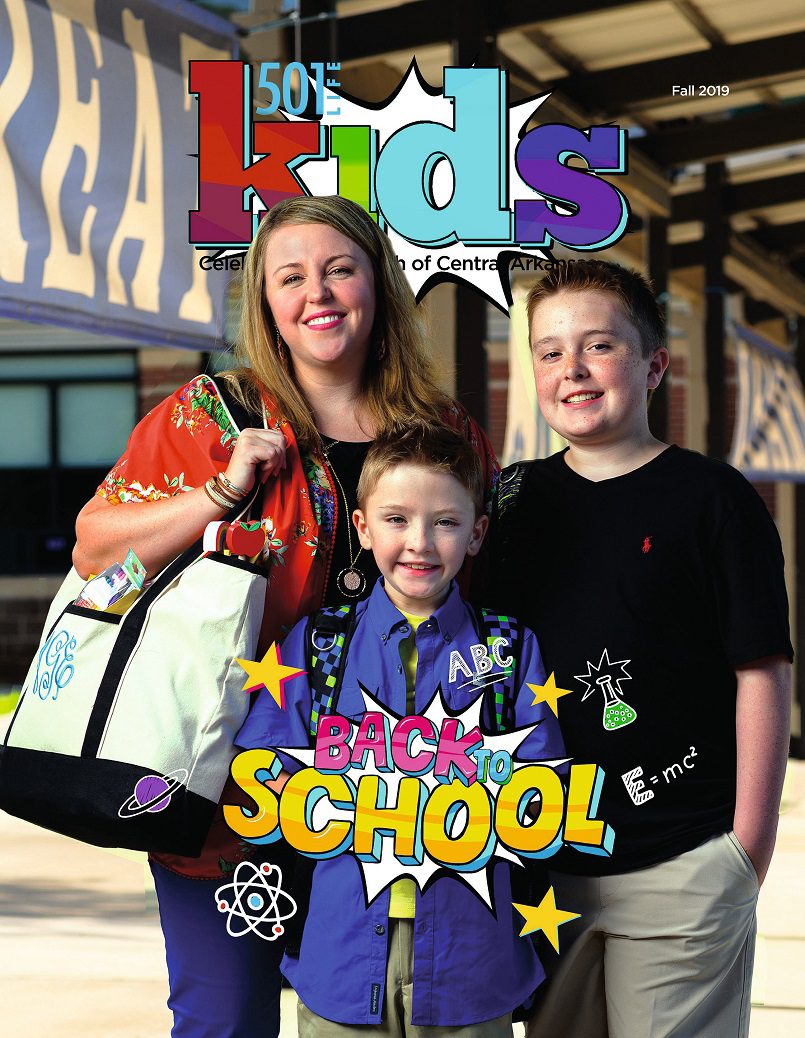 The latest edition of 501 Kids – the fall issue – is hitting the streets.
"What a treat to feature Greenbrier schoolteacher Megan Girdler and her family in our latest edition of 501 Kids," said 501 LIFE editor/co-publisher Sonja J. Keith. "We applaud Megan's enthusiasm for teaching and know that she is making a difference in young lives. As a "teacher mom," Megan has a neat perspective on education and offered some great back-to-school tips in this month's cover story.
"Megan also had a wonderful idea to help keep parents connected with their children throughout the school year – "Tell Me Three!"
Megan's suggestion:
"Start an afternoon habit of chatting with your child about their day," she said. "On the car ride home from school, I ask my boys to each tell me three things about their day, any three things they want to. They think they are just giving me three simple answers, but they are really giving me glimpses into their day so I can ask questions and be more involved. 
"Some days, my youngest son will have his three ready to share before I even ask. My oldest has turned into the conversationalist and now has days where he announces he needs to do a 'double three' today."
Megan said sometimes she has changed it up by asking her children to share three things that were super or stinky about their day. "We also have turned our daily three into a game, where you never know what 'category' might be chosen. It could be foods you ate, things you learned, people you talked to, things played at recess. Whoever buckled their seatbelt first in the car would get to pick the category.
"Little tweaks to our daily share time keep it fresh and exciting for my kids. The more they share with me about their day, the better involved I can be. It helps me to know specific questions to ask them, when they are tired and Mom just wants to learn about their day. 'Tell Me Three!' Try it out this year!"
Other features in this issue include:
Nutrition – Conway Regional Health and Fitness Center's Sarah Money details that one of the best ways to help kids develop a healthy relationship with food is to get them involved in the kitchen early.  
Parenting – Meagan Lowry has some suggestions for "Back to school: Toddler edition."
Health – Kellie Bishop of Central Arkansas Pediatrics shares several ways parents can prepare children to go back to school safely this year. 
Parenting – Brittany Gilbert has tips to create a space to learn at home.
"501 Kids would like to thank Megan and all of the great educators throughout the 501," said Sonja. "Here's to a great and safe school year!
501 Kids is distributed through schools, daycare centers and businesses throughout Faulkner County. Copies are available at the 501 LIFE office at 701 Chestnut St. in Conway and at the following locations of advertising partners: Central Arkansas Pediatrics, Conway Regional Medical Center, First Security Bank and First Service Bank.