20 Jan

Nemo Vista piemakers reign in Arkansas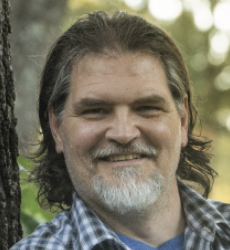 Latest posts by Dwain Hebda
(see all)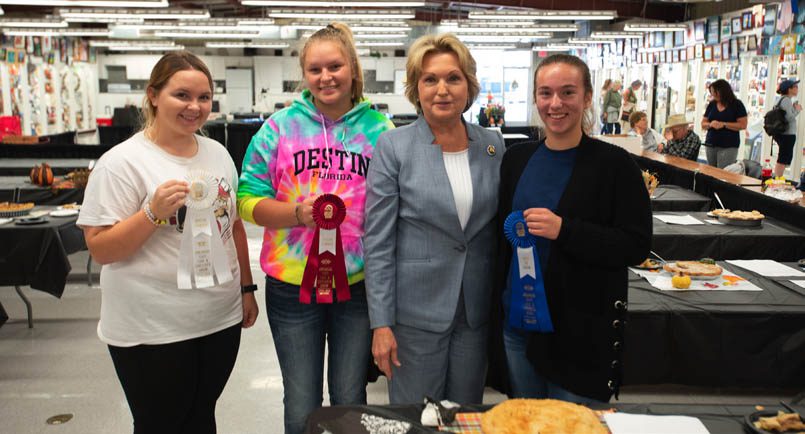 There are plenty of high school powerhouses in Arkansas, schools that year after year dominate their field of competition. For Class 2A Nemo Vista High School in Center Ridge – a farming enclave of about 1,400 – it's pie.
Within the recently completed and well-appointed Family and Consumer Sciences (FACS) building with teacher Christina Loyd, students learn the finer points of baking along with a raft of other domestic survival skills from cooking and nutrition to financial literacy. Loyd has been a teacher for 19 years. 
"We're blessed," she said. "This is one of the top-notch FACS departments. The vocational departments – ag, business and FACS – are a vital part of kids' learning everyday life experiences that you can't just learn sitting down. You have to have hands-on experience and they all do well with all three of our programs."
Last fall, Loyd's students swept the junior division of the First Lady's Pie Contest at the Arkansas State Fair for the second straight year. The school is no stranger to such sweet success, having brought home nine State Fair placements in previous years, although 2018 was the first time Nemo Vista kids took first, second and third in the same competition. 
And lest you think they're just experts in one mascot pie baked over and over, consider the First Lady competition changes pie species every year. In 2018, it was pecan and in 2019, apple – which means students have to be accomplished in different varieties year after year.
Loyd puts a lot of responsibility on the shoulders of her students to ensure their creations are their own work, save for the collaboration they might do with their family. And that, she said, is by design.
"I want them to have family help. I want them to go home and make that bond with whoever it is, their parents, grandparents or their aunts," she said. "That gives them something to do at home, plus it gives ownership."
Dalton Chaney, a sophomore, entered the winning pecan pie in his first attempt at baking in 2018 – literally, because he didn't want to spend the money on ingredients for a second.  
"I was going to get [my recipe] from my grandma because she makes some really good pecan pies, but she had to go through jaw surgery and so you couldn't really ask her anything or have her tell you anything back," he said, opting instead for an online recipe. Chaney chose well; not only did his pie win the blue ribbon, it beat his older brother Austin who'd been tinkering with his creation for a month. 
"He hasn't really gotten over that," Dalton said with a little brother grin.
Cecelia DeSalvo took second behind Chaney with a pecan pie she likes to bake with her grandmother. Following the competition, she wore her state fair ribbon to school to show all of her classmates.
"My Mimi helped me," she said, beaming. "The secret is using good pecans."
Incidentally, the DeSalvo house is a pretty safe bet if you're a pie lover as Cecelia's little sister Julia, a ninth-grader, took home top honors for her apple pie in 2019. 
"The toughest part was getting the crust just right," Julia said. "This is the first time I'd ever baked and even though I like cake better, I'll make an exception for this one." 
Senior Andrea Johnson took second in 2019 with an apple pie made to mimic a treat right off of the State Fair midway. 
"I don't really like apple pie, but I do like caramel apples," she said. "That's what this pie tastes like and I also add pecans to give it a nice flavor. I like this pie."
Shyanne Webster holds the distinction of being part of both year's sweeps at the State Fair. The senior took third in 2018 with an apple-pecan creation and in 2019 took third again for her apple pie. Known for selecting complicated recipes, she said the work to bake a prize pie is more than many people bargain for.
"It's kind of complicated," she said. "There's a lot of stuff you have to do; the pie crust, then the filling. It takes forever. After I got done, I was like, 'I swear, if I don't get a place, I'm going to throw it.'"
Just like other high school standouts, Nemo Vista's pie makers are celebrated by this close-knit high school in Conway County. Former Principal Logan Williams, now district superintendent, was known for giving the kids a hero's welcome when they made it back to campus. 
"Our goal is to have every student involved in something," he said. "Taking the kids down and competing at the state level is a great real-world experience for them. They get a chance to compete and to win. Whether or not it lines up exactly with the curriculum, it's great. The community gets behind it, enjoys it, the students love it.
"That's why I had to meet them on the bus to congratulate them. I was thrilled and excited for them. Everybody wants to talk about [sports], but I'll put that pie baking team against anybody in the state."
Loyd said the community also takes a lot of pride in the students' accomplishments.
"In a small community, everybody is your child," she said. "It's nice to have parents that you know buy in and take pride in their accomplishments. It may not be their child that had that award but they're so excited for someone else's. It's a nice community. This is a very rural but very community-oriented school district. Everybody helps each other and it's an awesome place to work."