13 Jul

Name of new HAVEN shelter recognizes longtime supporter

HAVEN revealed the name of its new facility on July 10 at a ceremony honoring donors to its $2.7 million capital campaign. HAVEN (Help for Abuse Victims in Emergency Need) is a shelter in Conway for adolescent girls.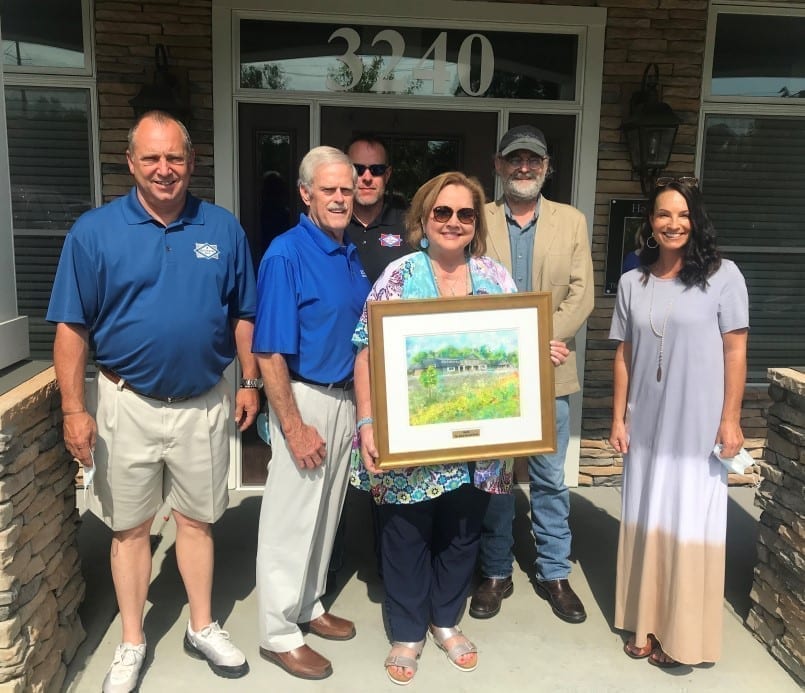 "HAVEN – The Susan Salter House" was named in honor of Mrs. Salter by her family to recognize her 34-year relationship with and support of the shelter.
At the event, HAVEN Director Marti Jones praised the community and committee for their help and support to achieve the campaign goal for the new shelter in only three years.
Mrs. Salter was shocked by the announcement that HAVEN would bear her name and her husband, Gene, joined her at the door to unveil the sign which also has her photo, which will serve as a friendly greeting to those who enter.
"I helped start HAVEN 34 years ago when I was president of the Conway Junior Auxiliary," Mrs. Salter said after the ceremony. "It was the first shelter in Conway and, at that time, served abused children and mothers. Now we serve adolescent girls and try to give them the support they need for a better life."
Centennial Bank also supported the project and assisted in connecting donors to the need. Centennial Division President Greg Sanson and Vice President of Business Development Eric King were present to congratulate Jones on the accomplishment.
Local artist Steve Griffith painted a watercolor of the facility which houses 16 girls. It hangs in the foyer of the two-story facility. The fundraising committee, donors, Salter family members and other attendees applauded as Mrs. Salter was presented a framed copy of Griffith's artwork for her own home.